Nessa Colombiana is an Instagram model who is recently seen to be hanging out with the American rapper and songwriter, Meek Mill. The couple Meek Mill and Nessa Colombiana are seen to be partying around and spending time together. It has not been much since the Meek and Nessa started dating in 2017.
Before Meek Mill dated Nessa, he was together with one of the hottest celebrities, Nicki Minaj. Meek Mill started dating singer Nicki Minaj from early 2015. He accompanied Nicki Minaj in her opening act during her world tour in 2015. The couple, Meek Mill and Nicki Minaj dated for two years and broke up in January 2017. Meek and Nicki broke up for an unspecified reason and the rapper Meek Mill moved on to finding his new relationship and started dating Nessa Colombiana.
Nessa Colombiana and Meek Mill's Relationship
Meek Mill started dating the Instagram model, Nessa Colombiana in 2017. As of December 2018, Nessa has 542K followers on Instagram. Not much is know about Nessa Colombiana as there is no proper and exact information revealed about her. Least we can say is that she has a daughter named Jada Milan and is a single mother. Nessa is a fashion designer too. She has a brand named Itsrichgirlz, which specialises in body chains and sterling silver jewellery.
View this post on Instagram
To our surprise, this seven-year-old daughter of Nessa Colombiana has her own clothing collection called Jada Milan Collection and is also a designer. Jada Milan has over 72K followers on Instagram as of December 2018.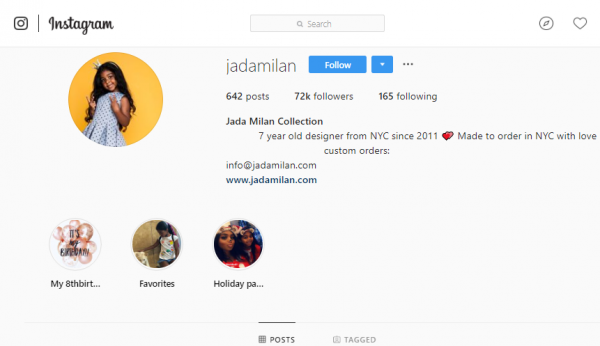 Nessa Colombiana's daughter, Jada Milan has her own clothing collection and has 72K followers on Instagram, as of 2018. Image Source: Instagram
Nessa Colombiana and the American rapper seems to have been close in a very short time. In 2017, within two months of their dating, the couple was seen partying in Dubai. Meek Mill made his official announcement in Dubai that he was dating Nessa Colombiana. The couple were seen dancing and having drinks in a nightclub of Dubai.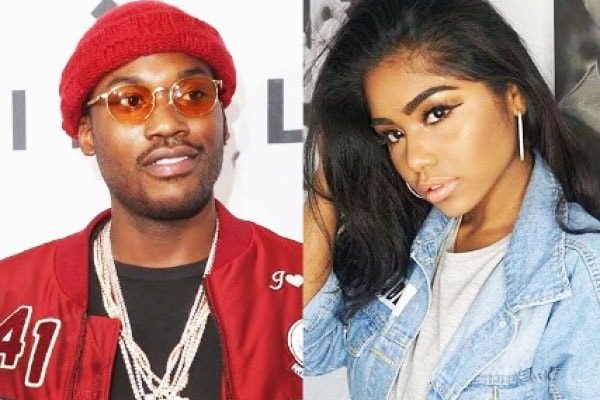 American rapper Meek Mill and Nessa Colombiana are dating since 2017. Image Source: HipHopOverload
It is rumoured that the American rapper, Meek and Nessa were in Dubai to attend the Arab Fashion Week, and spend holidays.
Meek Mill Dated Singer, Nicki Minaj Before Nessa Colombiana
It was never clear about the time since when Meek Mill and Nicki Minaj started hooking up, but their first public interaction was seen on Twitter in 2009. Since then, Meek and Nicki were seen joking around with each other. Meek Mill even made his feelings clear for singer Nicki Minaj back in 2010 when she was taken. He even said that he loves Nicki Minaj in his Miss Me lyrics.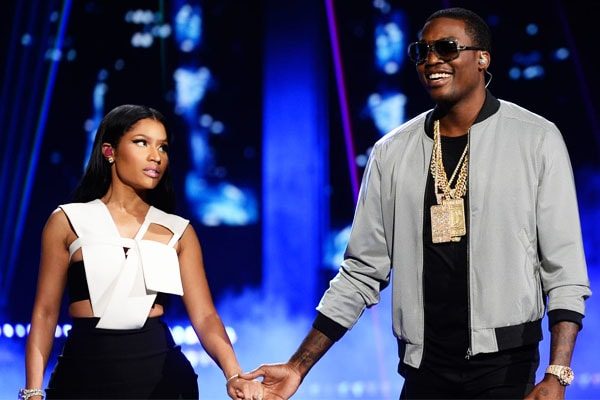 American rapper, Meek Mill and singer, Nicki Minaj broke up in 2017.
Image Source: The Daily Beast
Nicki Minaj was in a relationship with Safaree Samuels. In November 2014, Nicki Minaj and Safaree Samuels ended their ten years long relationship.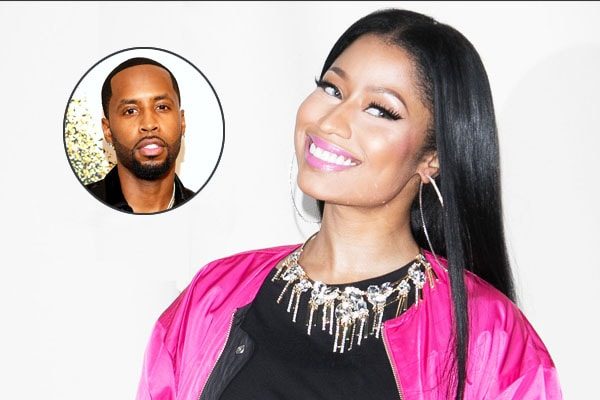 Nicki Minaj and Safaree Samuels broke up their 10 years long relation in 2014. Image Source: Guinness World Records/Page Six
Singer Nicki Minaj and the American rapper started appearing in few  Instagram posts together and attended some concerts together. In 2011, Meek Mill and Nicki Minaj performed at the DJ Khaled's NBA All-Star Welcome To My Hood in Los Angeles. Later in 2013, Meek Mill released Dreamchasers 3 Mixtape where singer Nicki Minaj featured two tracks.
Although Nicki Minaj frequently insisted on not dating Meek Mill, the couple were seen numerous times out, what it looked like a date. Finally, in April 2015, singer Nicki Minaj confirmed through her Instagram post that she and Meek Mill are together.
The American rapper, Meek Mill also gave a ring to Nicki Minaj, maybe as a gift, as they admitted that the couple were not engaged. The hot couple, who shared some cosy pictures on Instagram, broke up on January 5,  2017.
Weird enough, Meek Mill took the ring back after his break up with Nicki Minaj and gave the same ring to his recent girlfriend, Nessa Colombiana.
For more News and Entertainment: SuperbHub