Nuseir Yassin, one-minute video vlogger Nas Daily who had quit his job and started making videos by traveling different countries and documenting on a daily basis. Nas Daily's Net Worth is amassed from working on workshops, e-commerce and consulting as he is opposed to the notion of generating revenue from ads in his videos.
Nuseir who is a Harvard Graduate had previously worked as Freelance Video Journalist for a year and an iOS developer for 5 years.
Vlogger Nas Daily had quit his $120,000 job of Software Engineer at Venmo to start traveling and making one-minute videos. Nas had saved $60,000 before leaving his job and had invested the amount keeping $20,000 as cash for his expenses. Nas has amassed more than 6,690,500 followers on his Facebook as of May 2018 page where he regularly posts his videos.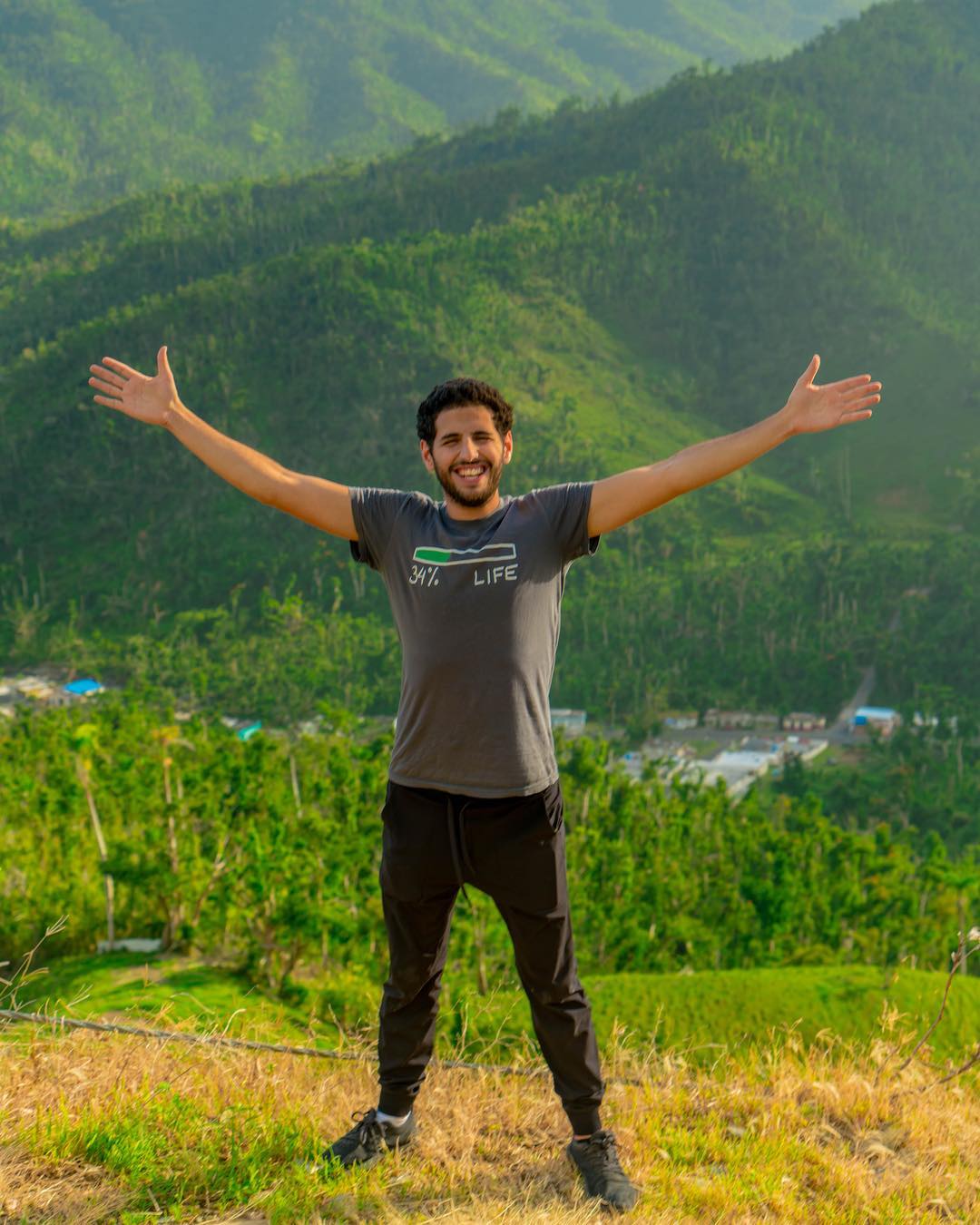 Nuseir Yassin aka Nas Daily on his trip to Puerto Rico.
Image Source: Instagram/Nas Daily
At a time Nas Daily's Net Worth would be more than $120,000 per annum which would continue to plummet but it was his brilliant thought that he was selling his life for money and took a gamble it leave it all behind to start a new life. While traveling, Nas also ceases the opportunity to earn money and enjoy the perks of enjoying free hotel stays.
Traveling and Earning
Nas has traveled to more than 25 countries and also makes money while he is traveling. Nuseir Yassin made $3000 a month while his trip to Nigeria. Nas was assigned a freelance assignment which lasted for three months where he had to teach five people to make videos.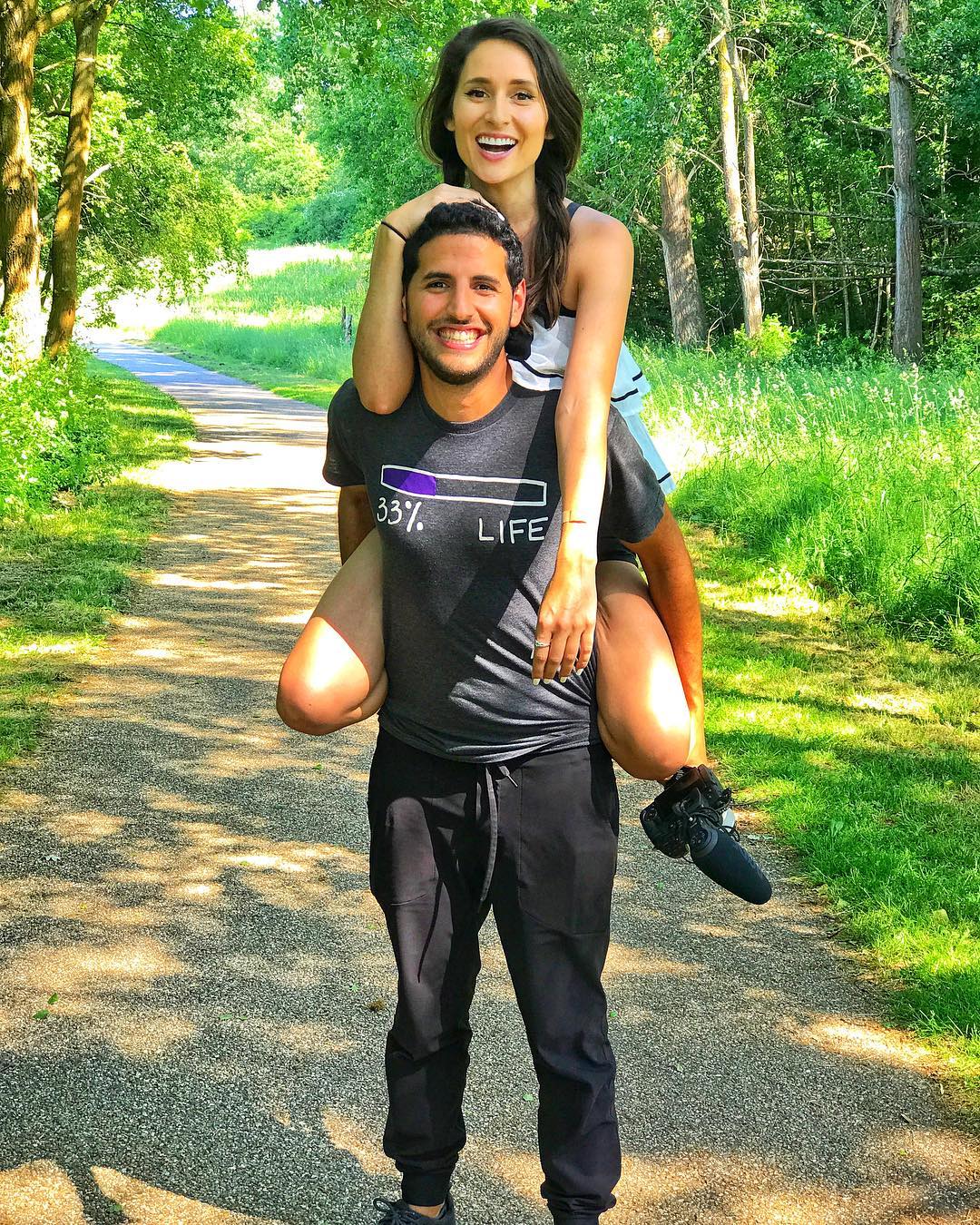 Nas Daily with his possible wife Alyne Tamir.
Image Source: Instagram/Nas Daily
These kinds of assignments and works help Nas to amass the money required to pay for his travels. Nas also hosts Educational workshops and makes videos for Al-Jazeera's AJ+ and other freelance jobs which helps him acquire the money for his travel expenses.
Nas has set his aim of amassing 1 million followers on his Facebook and is opposed to generating revenue from ads. Nas also makes money from selling his Life % t-shirts. According to Social Blade NAS earns estimated monthly earnings of $8-$122 and yearly of $91-$1.5k.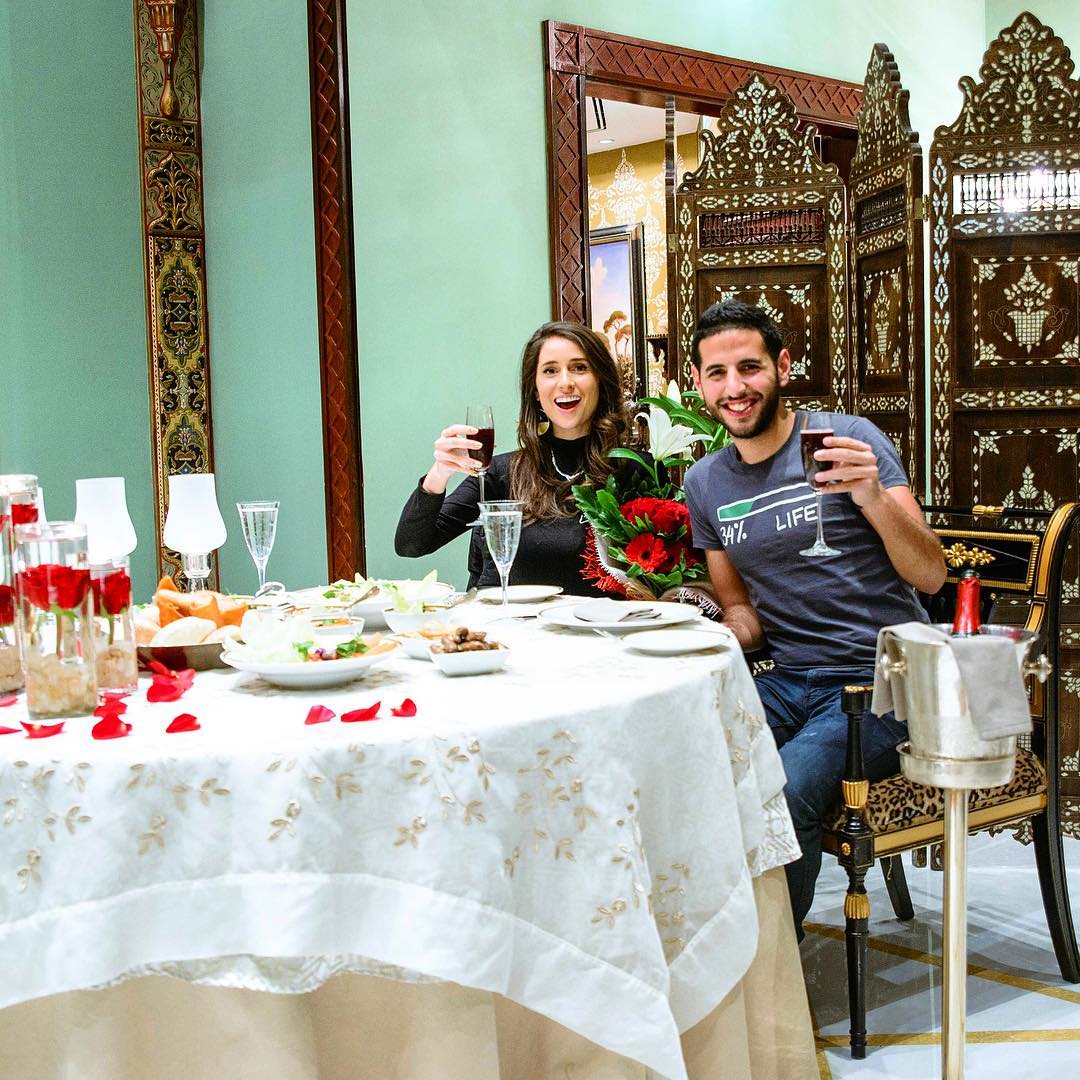 Nas Daily with his girlfriend and soon to be wife Alyne Tamir at Four Seasons Hotel Alexandria at San Stefano, Egypt.
Image Source: Instagram/Nas
Nuseir Yassin has a lovely companion and his S.O. named Alyne Tamir (possible wife) who had also left her religion and traveled for two years straight. Nas has traveled to many countries and also made his visit to Nepal which he has garnered in his 10 days in 10 minutes video.
For More Celebrity News and Entertainment: SuperbHub.