Ember Moon's husband Matthew Palmer declared himself as "The King of Black Women".
Matthew Palmer's profession is wrestling. He is an American professional wrestler. He has been in the field of wrestling for over a decade and is currently with Ember Moon, who herself is a pro wrestler.
Matthew Palmer, "The King of Black Women"
Some months ago Matthew Palmer released a T-shirt with the writing "The King of Black Women". And a lot of fans and people took it in a different manner.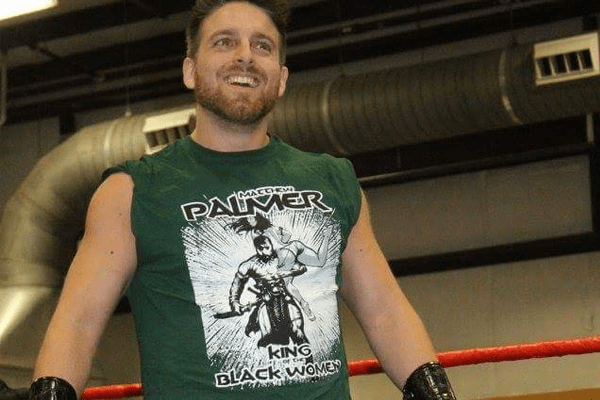 NXT's Ember Moon's husband Matthew Palmer with his "The King of The Black Women" t-shirt. Image Source: Lipstick Alley.
The released yellow and green t-shirt had him in it while lifting a woman up above his shoulders.
People said that the t-shirt wore by Ember Moon's boyfriend was interesting.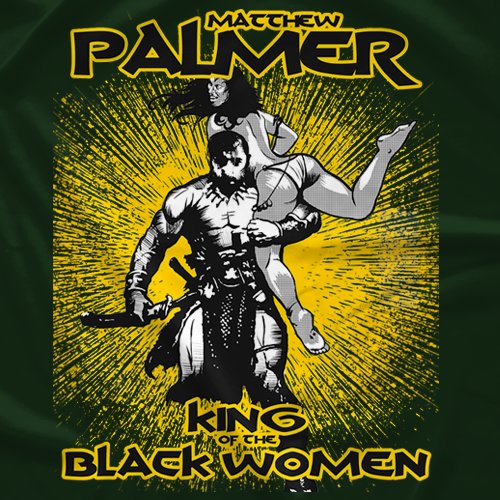 The t-shirt print wore by NXT's Ember Moon's husband Matthew Palmer. Photo Source: Khristen, Twitter.
Did Ember Moon give her approval for the t-shirt or did Matthew release it without her consent? Well, the details about it have not been disclosed it yet.
The American professional wrestler wore it for months with no qualms before fans took notice.
When fans pointed out, Palmer with no hesitant replied that he was playing a racist, sexist character plus he is a bad guy.

Palmer and the promoter he was working with made the t-shirt available for fans on Pro Wrestling Tees.
Later, Ember Moon's husband Matthew Palmer regretted behaving racist.
According to a tweet done by Matthew, the shirt was basically intended to promote for a  racist character that he was about to play for a show. He further added that he will not be accepting the money that they have earned by selling the t-shirt.

Not only that, he further added that no people should earn money like that.
In the end, the wrestler did what was good and in no any way meant to harm anyone.
Not sure about other women but Matthew is definitely the king of his wife Ember Moon and looking at the love between them two their relationship will surely last for a long time.
For more News and Entertainment follow SuperbHub.