Martin Shkreli's net worth is estimated to be at $30 million. His interest in chemistry and career in drugs and biotech companies have helped him collect the amount.
Martin dropped out of his high school before his senior year. His official career in the field of medicines, pharmaceuticals began with his internship at Wall Street hedge fund Cramer, Berkowitz, and Company when he was 17.
Net Worth and Earnings
As mentioned above, Martin Shkreli's net worth is estimated at $30 million. Though there are many sources claiming that Martin is worth even more.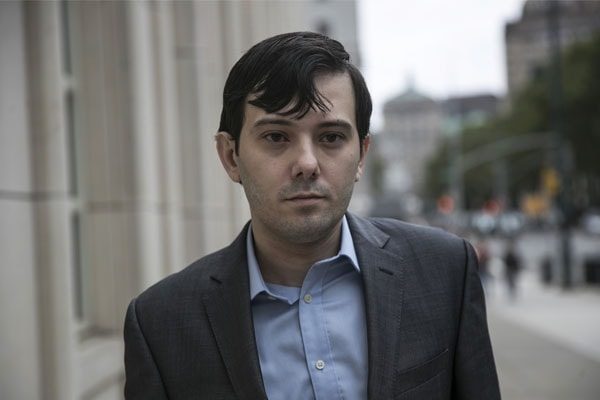 Martin Shkreli has a net worth of an estimated $30 million. Image Source: Time Magazine
In January 2016, Fortune estimated that his net worth was at least $45 million. Then in June 2017, Reuters reported that Shkreli had reported his net worth at $70 million after being arrested in 2015.  His attorney Benjamin Brafman, in a hearing before Judge Kiyo Matsumoto, had conceded that his client still owned shares of Turing Pharmaceuticals worth between $30 to $50 million.
Martin Shkreli's Business Ventures
Martin started his own business in September 2009 and launched MSMB Capital Management with Biestek, his childhood friend. And in 2011, due to a naked short sale case, MSMB was nearly wiped out.
Martin founded Retrophin, a portmanteau in 2011 under the MSMB umbrella. He ran it as a portfolio company with an emphasis on biotech to create treatments for rare diseases. During his tenure as CEO, the company's employees were said to have used alias Twitter accounts to make gangster rap jokes and encourage short selling of other biotech stocks.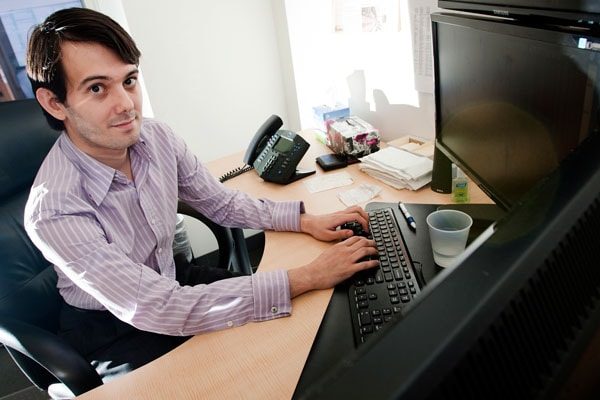 Martin Shkreli is a pharmaceutical CEO with an estimated net worth of $30 million. Image Source: Time Magazine.
Retrophin's board decided to replace Martin in September 2014 and the following month, he resigned from the company.
Martin founded Turing Pharmaceuticals after his departure from Retrophin. He launched Turing with the help of the three drugs in development which he acquired from Retrophin.
On August 10, 2015, in accordance with Martin's business plan, Turing acquired Daraprim, an antiparasitic drug and also obtained a manufacturing license for it. The price, due to some reasons raised from $13.5 to $750 per pill.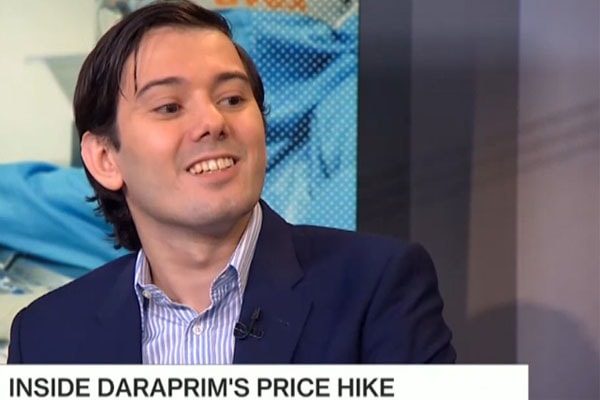 Martin Shkreli talking about Daraprim's price hike. Image Source: Politi Facts.
Pharmaceutical organizations and presidential candidates of that time, Hillary Clinton, Bernie Sanders, and Donald Trump criticized the hike in the price of Daraprim.
Apart from Martin's ventures in pharmaceuticals and biotech, he has also invested in a software company. He founded Godel Systems in August 2016.
Legal Issues
Since January 2015, Martin and his business associates have been under criminal investigation by the U.S. attorney for the Eastern District of New York.
After his departure, Retrophin filed a $65 million lawsuit against him in August 2015. The lawsuit alleged that he had threatened and harassed a former MSMB employee and his family.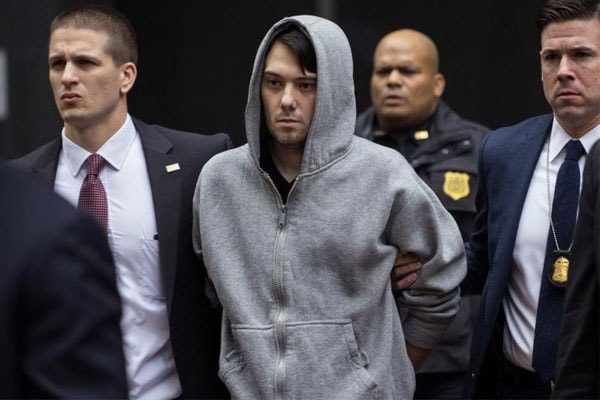 Martin Shkreli lost his post as the CEO after being arrested. Image Source: Newsweek.

Martin was convicted on two counts of securities fraud and one count of conspiring to commit securities fraud. In 2018, Martin was sentenced to seven years in federal prison and up to $7.4 million in fines. Therefore, as reported, Martin is running his business from jail via a contraband smartphone.
For more News, Biography, and Entertainment keep in touch with us on SuperbHub.