The American rapper Maino's net worth is estimated at $2 million. Maino made much of his fortune through his singing career in the hip hop scene. Following the release of debut single 'Hi Hater', Maino amassed unfathomable fame and wealth in the following years.
The charming rapper was born as Jermaine Coleman in New York City. Coleman is most recognized by his admirers by his stage name Maino.
Net Worth and Earnings
As stated above, the "Hi Hater" rapper Maino's net worth is estimated at $2 million. Not many people may know this but Maino was sentenced to prison for 10 years for kidnapping and robbery charges.
After being released from prison 10 years later, the rapper wasted no time in turning his life around. Starting in 2003, Maino started his rapping career. His songs started airing on local radio stations. The criminal rapper also made numerous mixtapes in the following years. Singles from his mixtapes, such as "Rumors" and "Take It Like A Man", rocked the hip hop world.
Following his immense popularity, record labels chased after him to get him to sign their contract. Through this, Maino was able to accumulate much of his net worth. He eventually signed with Universal Music Group in 2005.  Maino got paid a large sum of money for his record label signings.
In 2007, the former prison inmate released his street single "My Life Is Like A Movie". Another single track, "Hi Hater" quickly amassed followers in the United States underground hip hop scene. His most recent lead single, "Let It Fly", dropped in 2011. Soon, he became a millionaire rapper.
Rapper Maino Enjoys A Lavish Lifestyle
The millionaire rapper is seen making casual trips around California, where he lives in his expensive mansion. Maino is repeatedly seen attending parties with his hot girlfriend, Maggie Carrie. Surely, Maino's net worth of $2 million enables him to live a lavish lifestyle.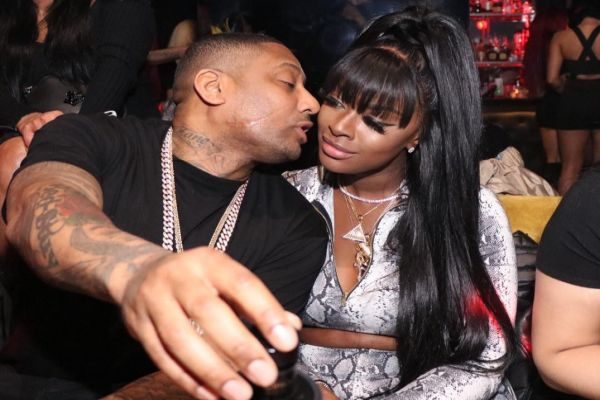 Rapper Maino enjoys a lavish lifestyle with his girlfriend Maggie Carrie. Image Source: Maino's Instagram.
Maino drives a Bentley Mulsanne, worth around $305K. He also owns a Lamborghini Aventador worth $500K and finally a 2012 Audi A7, worth $60K. In 2013, the rapper was reportedly arrested for driving his 2008 Bentley without a front license plate on it. When questioned by the police, he told them that he did not want to drill holes in his $200k car.
View this post on Instagram
Jermaine Coleman, aka Maino, also boasts an impressive jewelry collection, as well as a Rolex Oyster gold watch worth $24k. His personal collection of expensive items is impressive for a man who grew up in a dangerous neighborhood. He built his destiny through hard work and made a name in the rapping industry.
SuperbHub for more Entertainment, Biography, and News.