Johnny Depp, the world's favorite pirate, has gone through several breakups and a few divorces. He was first married to makeup artist Lori Anne Allison.
Johnny Depp and Lori Anne Allison were married for a couple of years before it ended with a settlement. Because they were pretty young, they have since moved on.
Therefore, read until the end to find out what Johnny Depp's ex-wife, Lori Anne Allison, is doing today.
A Reputed Make-Up Artist
Johnny Depp's ex-wife, Lori Depp, is a reputed makeup artist who has been in the industry for thirty-five years since June 1986.
According to Lori A. Depp's IMDb, she has at least 15 credits as a makeup artist. She has worked in Recalculating, The Muse, Life Is A Banquet, Supreme Court of Comedy, The Cold Reader, etc.
Likewise, Lori also served as a key hairstylist and makeup supervisor at Venus Rising.
Furthermore, per LinkedIn, Lori Depp is vice president at Crest of The Cockymane LLC since January 2008.
Before grand projects, Depp's first wife worked at Shu Uemura as a sales/beauty consultant for two years, from Jan 1985 to Sep 1987. Therefore, Lori Depp's experience as a makeup artist is commendable, having worked with many star-studded artists, including Christina Applegate.
Before being a celebrity makeup artist, Lori aspired to become a record producer with her then-husband, Johnny Depp. But, unfortunately, things turned haywire after she became partially deaf and became a beautician.
Got Married In 1983 & Launched Career Together
Although Johnny Depp has managed to get into a few scandalous marriages, the only person known to have known him pre-fame is Lori Anne Allison.
The former Depp couple first met through The Kids, Johnny Depp's band, after dropping out of high school. Depp's former spouse was the sister of the band's bassist.
Although the band broke up after they moved to L.A., Depp and Allison stayed together. Hence, they tied the knot on December 20, 1983, in a traditional ceremony in South Florida. Johnny was only 20, and Allison was 25 at the time.
After marriage, Johnny and Lori moved to LA to embark on a musical journey. Sadly, Lori had to switch careers after becoming partially deaf while Depp took every odd job to make ends meet.
Furthermore, from the newfound connections to the movie industry, Lori connected Depp with Nicolas Cage. She got her husband to audition for Nightmare on Elm Street and hence began Depp's Hollywood venture.
While talking to Playboy, Lori Depp's ex-husband, Johnny, said he was stupefied and claimed that it was luck, an accident. Furthermore, he became drinking buddies with Cage, who encouraged him to seek his acting passion.
Despite having such chemistry, the pair parted ways within a few years of marriage.
Divorced After Some Years Of Marriage
Both Johnny Depp and Lori Depp were touching new summit in their respective career. Unfortunately, however, their marriage could not pick up the pace of their job, and they thus divorced in 1985, citing irreconcilable differences.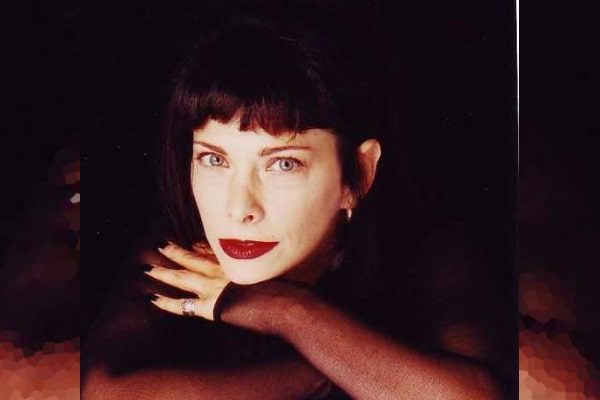 Johnny Depp and his ex-wife, Lori Anne Allison's career and marriage did not work at the same time. Image Source: Lori's Facebook.         
Although divorced, Lori still goes by the name Depp and went on to work with stars like Adam Ant, Christina Applegate before launching her own lip gloss line called Serendeppity.
Still A Good Friend With Her Ex-Husband
The end of one relationship does not always refer to bad blood; some manage to maintain good friendship even after the emotional turmoil.
Such is the story of the ex-Depp couple as they have remained good friends. Although everyone knows Lori Depp's ex-husband, Johnny Depp, had several high-profile relationships, one marriage that stands out the most was with Amber Heard.
Therefore, when Depp was alleged of domestic abuse against Heard in 2016, Lori did not stay quiet about her former spouse.
Thus, joined by Johnny Depp's ex-girlfriends, Vanessa Paradis and Winona Ryder, she supported the actor.
Moreover, Lori confidently assured the court that he would never raise hands to a woman and described Mr. Depp as a 'soft person.' Well, it was refreshing to see her willing to stand up for him.
Furthermore, Johnny Depp and Lori Depp parted ways back in the 80s but grew older more robust than ever. Hence, let's hope to hear more of them in the coming days.
Don't Miss To Follow SuperbHub For More Updates On Celebrity Entertainment, Biography, and News.