Layne Ann Cuoco is the supportive mother of Kaley Cuoco, the 'Big Bang Theory' actress. She is in a marital relationship with Gary Carmine Cuoco. Layne Ann Cuoco is also a proud mother of another celebrity actress Briana Cuoco.
Layne Ann Wingate aka Layne Ann Cuoco celebrates her birthday on 25th August. Cuoco holds an American nationality and is of German and English descent. At the moment, she is not active in any professions. Cuoco is basically a homemaker while her daughters and husband work in their respective field.
Layne Ann Cuoco's husband is a Realtor
Layne Ann Cuoco is the long-time wife of Gary Carmine Cuoco. Her husband is of Italian descent and an American nationality holder. Gary Carmine is professionally a realtor. The father of two daughters, Gary serves as an agent for the sale and purchase of buildings and land around California of the United States.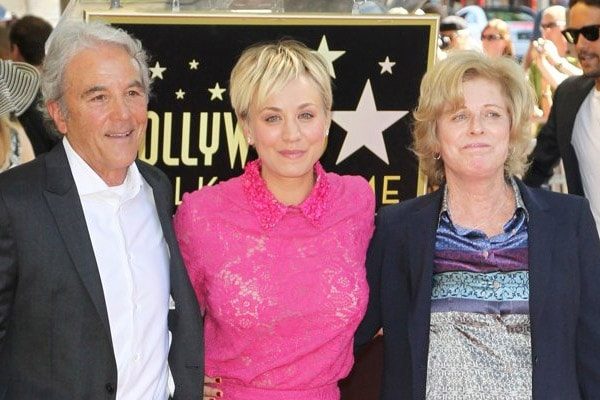 Kaley Cuoco clicked a photo with her father and mother after being honored with A Star On The Hollywood Walk Of Fame. Image Source: Ace Showbiz
Layne Ann Cuoco's both daughters are Actors
Layne Ann Cuoco is a proud mother to two daughters; Kaley Cuoco and Briana Cuoco. Both of her daughters are famous for the American television sitcom 'The Big Bang Theory' premiered on the CBS network.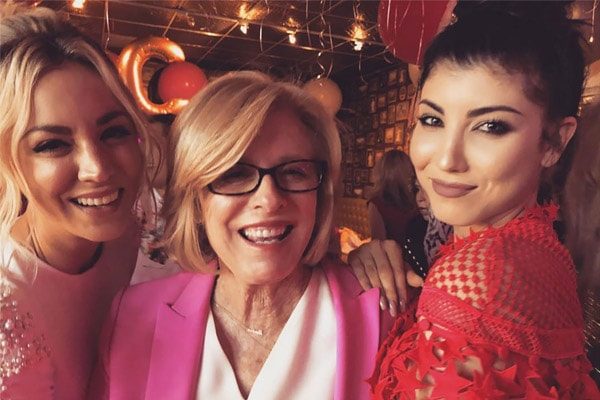 Layne Ann Cuoco often appears in the red carpet with her celebrity daughters Kaley Cuoco and Briana Cuoco. Photo Source: People
Kaley Cuoco is also popular for other TV movies including 8 Simple Rules, Charmed, To Be Fat Like Me, and Hollywood Walk of fame. Similarly, her sister Briana Cuoco has also starred in The Lydia Bennet! and The Lizzie Bennet besides 'The Big Bang Theory.' Apart from acting, Briana is also a professional choreographer.
Layne Ann Cuoco supports her both daughters in their acting career. She appears frequently in the red carpet along with her beautiful daughters.
Layne Ann Cuoco owns a Lexus RX350
The supportive mother and wife Layne Ann Cuoco own a Lexus RX350 which costs nearly $40,000. Her eldest daughter Kaley Cuoco gifted the dark blue luxurious car as her Christmas gift.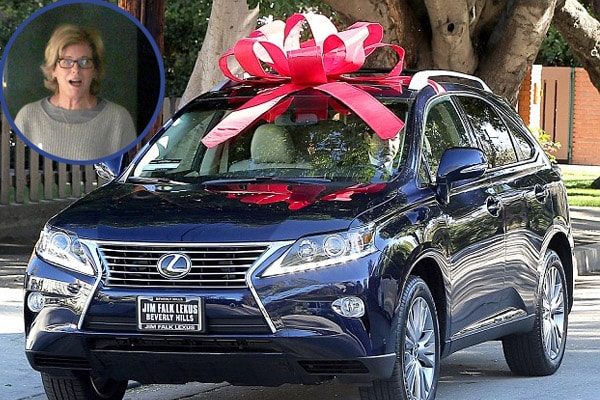 Actress Kaley Cuoco surprised her mother with a brand new Lexus RX350 some days before the Christmas of 2013. Photo Credit: Daily Mail
Visit SuperbHub for other Celebrity Entertainment.