American news personality Landon Dowdy is a news anchor for the business subsidiary of NBC network, CNBC. She has been working for CNBC for over 4 years and is the host of the show "Worldwide Exchange". She has also ventured into other shows under the NBC umbrella. The Manhattan native has been a quality news anchor for the CNBC network for a very long time.
With her success and rising popularity, Landon has become the center of attention with people keen to know more about her. Here, we will cover all the details you might want to know about the leading anchor of CNBC.
1) Landon Graduated From University of North Carolina
Landon Dowdy completed her undergraduate education from the University of North Carolina at Chapel Hill. After completing her high school studies from High Point Central High School, she enrolled in the University of North Carolina in 2011. She graduated with a Bachelors' degree in broadcast journalism in 2014.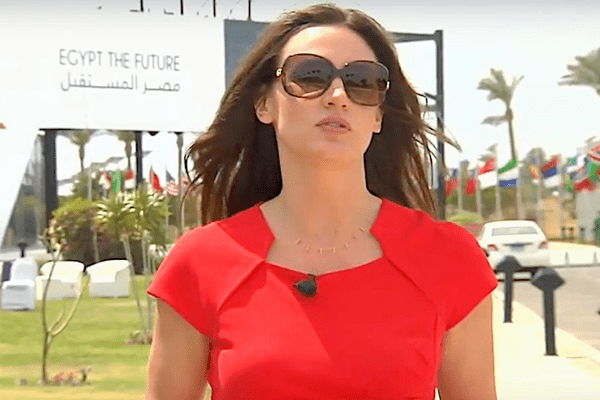 Landon Dowdy attended the honors program of Oxford University.
Image Source: Hadley Gamble Photos
While in college, Landon also received the John Robert Bittner scholarship and also won the national Hearst Journalism Awards. She also traveled to the UK in 2012 as she attended the honors program in Oxford University. During her time in college, she also attended a four-month internship at CNBC in 2013.
2) Her Multiple Duties in CNBC
Landon joined CNBC in 2014 under the role of general assignment reporter. She hosts the daily show "Worldwide Exchange", dealing with the ups and downs in business all over the world. In addition, she hosts other CNBC series' like "Young Money" and "Morning Report".
The CNBC host Landon also provides reports and business updates to various others channels under the NBC umbrella like Golf Channel, MSNBC, amongst others. In addition, she also serves as the correspondent for CNBC in others TV shows like Today and On the money.
Dowdy reportedly receives around a million dollars annually for her multiple duties as anchor of various shows in the CNBC network. She is one of the better-paid anchors in American television today.
3) Landon is Engaged
Landon is a private person and she doesn't reveal any details about her personal life. She hasn't revealed anything related to her partner or family. But we have come to know that she is actually engaged and will be marrying very soon.

The news of her engagement was broken by her friend and colleague Kayla Taushe on twitter, as she congratulated Landon on getting engaged. Details on who her fiancee has not been revealed.
Landon wrote an article where she mentions the importance of transparency in a relationship, especially in regards to financial matters.
For more News, Biography, and Entertainment visit SuperbHub.