Picture credit:Zimbio.com
Very difficult to maintain a balance between a career and a married life, right? It is possible, but not everyone can do so with perfection levels like Jeff Dunham and Audrey Murdick.
Audrey Murdick is a nutritionist and fitness personality. She has started a journey with her husband where both can manage they're conjugal in personal as well as the professional life. But how do they do it. Let's dig into it.
Audrey Murdick
Audrey Murdick is an approved nutritionist. She is also a competitive bodybuilder and a personal trainer. She is famous for marrying an American ventriloquist, and comedian, Jeff Dunham.
Aside from the professional bio, here's how she introduces herself through her website:
"I am Audrey Dunham. Though I am a nutrition specialist and fitness trainer, former NPC fitness competitor, I love food and I am a pastry chef at heart! Adding on, I am the proud wife of a funny man, Jeff Dunham, mommy to twin boys and step-mom to three grown girls. My goal here is to simplify all contents like Food, Cooking, Health, and Stress related. we all deserve to live happy, healthy lives.
Married To A Funny Man
Audrey bio is 100% true. She is really married to a funny man. She is married to a famous comedian, Jeff Dunham. He is famous for on-stage and off-stage acts. By off-stage acts, we mean how he is with his family.
The couple engaged each other on Christmas Day in 2011, followed by a marriage after a year in October of 2012. Jeff, revealed all their life celebration his Twitter platform, keeping fans and followers up to date on his personal life.
Not all celebrities do that, right?
Jeff Dunham and Audrey Murdick have twin boys. After the twins were born, Jeff notified his fans saying,
"Both mother and baby boys are doing nice. They have 2 hours difference in between birth."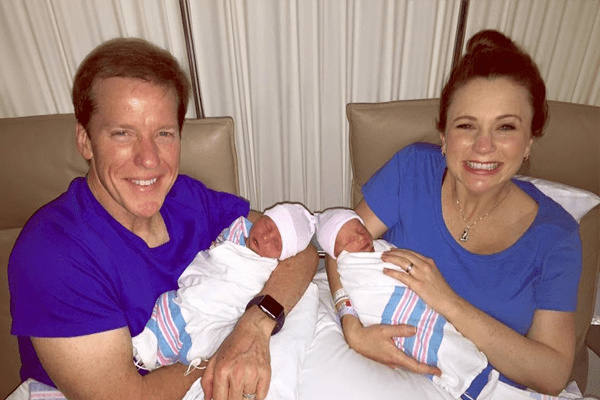 Picture Credit:UPI.com
His post seemed like he was way too happy.
The twin boys celebrated their second birthday in October. These kids deserve the laughter from their father's off-stage entertainment.
The most fun story is that, On the occasion of 2017 Halloween, Jeff bought a dinosaur skeleton bigger than himself.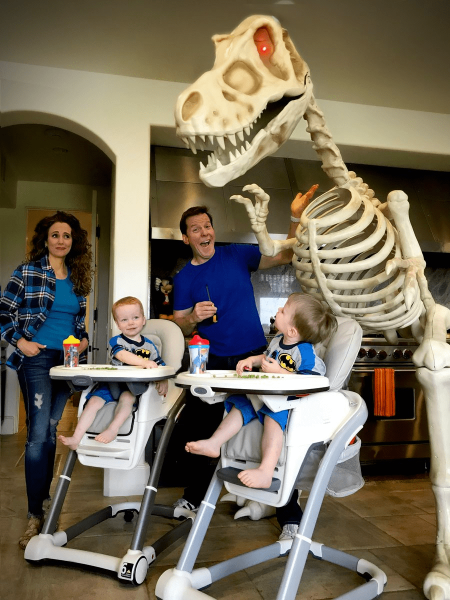 Who know's better than a father about making childhood awesome?
He surely knows how to make a childhood awesome, doesn't he?