James Allison is a motorsport designer and engineer. He is known for his accomplishments in Formula 1 & currently works as Mercedes-AMG Petronas F1 Team's technical director.
Allison seemingly has a very successful career, but he had to go through severe phases in life. One of the most devastating events was when he lost his beautiful wife, Rebecca Allison, suddenly.
Although Rebecca preferred to stay away from the limelight, she somehow was her own colossal personality. Therefore, here we have tried to shed light on who James Allison's wife, Rebecca Allison, was. We also tried to gather what caused her sudden death, so bear with us until the very end.
Opera Singer & Music Teacher
As mentioned earlier, James Allison's late wife, Rebecca Allison, rose to fame as his partner, but she was more than just a wife. Rebecca was ambitious and musical.
Born to Philip Martin and Valerie Martin in 1968, Rebecca had a beautiful childhood with her sister, Sarah, in Kennington. According to Oxford Mail, she was a phenomenal soloist for the local choir and was heavily involved in charity work.
Rebecca learned to play the piano with teacher Trevor Cowlett and went on to study music at the Guildhall. Eventually, Allison's late beau decided to build a career as a music teacher rather than an opera singer.
Thus, when Rebecca moved back to the UK in 2004, she was eager to resume her musical career and soon caught up with Stephen and Claire Barratt. A year later, the three mates founded Charity Opera.
She also met Nia Williams, a pianist, and composer and the soprano Sarah Leatherbarrow. Including at the new Pegasus Theatre's royal opening in 2011, they also performed together in London and Oxford, .
Rebecca also performed in Smoke and Mirrors at the Old Fire Station and Kennington for Friends of Kennington Library and sung with Abingdon Operatic and many other choices & musical groups.
Besides being a popular teacher and a massive supporter of Musical Youth Company of Oxford (MYCO), Rebecca was also the secretary of Kennington Overseas Aid and aided in organizing the KOA Gala Night.
Married Her Highschool Sweetheart In 1992
The technical director, James Allison, is naturally very private about his personal lives. He stays away from social media and keeps his professional life completely separate.
Therefore, we know very little about James and Rebecca Allison's relationship. But a thing we are sure to say is that the former Allison couple had immense love for one another.
Moreover, they reportedly met in high school and exchanged vows in 1992. The wedding ceremony must have been beautiful and intimate at the same time.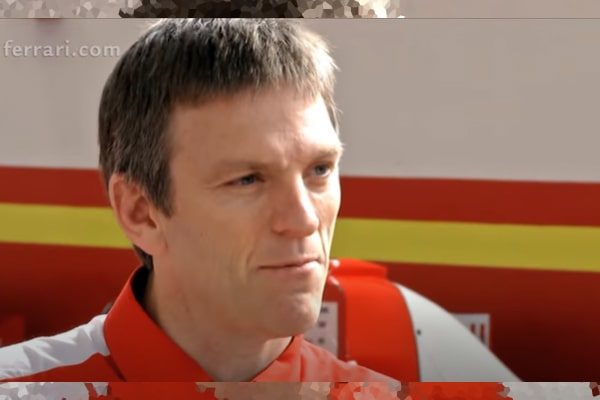 James Allison and his late Wife Rebecca Allison got married in 1992 and remained married until her death. Image Source: Social Media.         
Well, it is reasonably sad not to know one of the beautiful relationships. However, fame, on the other hand, must have been hard to tackle. Therefore, their decision to keep a majority of their wedding to themselves was plausible.
Besides, James Allison's late wife, Rebecca Allison, gave birth to three beautiful children throughout their decade-long marriage. According to OxfordMail, the pair welcomed daughter Emily in 1993, followed by two sons, Matt Allison and Jonathan Allison, in 1996 and 1999.
James had decided to bury his children's details from the media as well, but their sons also performed with MYCO at the playhouse.
Unfortunately, the Allison family faced a significant loss in 2016 as they lost a wife and a mother to meningitis.
Suddenly Passed Away By Meningitis in 2016
James Allison lost his beloved wife, Rebecca Allison, on March 21, 2016, to bacterial meningitis. She passed away at the age of 47 unexpectedly.
The grieving husband James, announced the saddening news through Rebecca's Facebook page. He wrote, "I have lost a wife of such dazzling splendor. He further continued, "I scarcely dare type lest I fail to do justice to what she meant to my children and me."
Allison further continued to express the immeasurable pain of the loss and described his late beau as 'kind to the core, patient with rich and radiant character."
The Allison family of five lived in Marcham at the time of her death. Moreover, Rebecca's parents also shared their sorrow. Similarly, her friend, Sylvia Vetta, noted that Rebecca seemed to be blooming the week before and became very sick days before her death.
Vetta also added that her deceased friend radiated love and could make people laugh. She was sure that Rebecca never thought "an unkind thought in all her life."
Rebecca Allison's husband flew back to Britain following the word of her death. Ferrari also released the statement sharing their condolences.
James Allison's wife, Rebecca Allison's funeral was on Tuesday at St Swithun's Church on April 5, 2016.  Likewise, a concert was due to sing in Exeter College Chapel that was dedicated to her. The show presumably raised money for the Meningitis Research Foundation.
Well, the loss of Allison's late spouse, Rebecca Allison, was a turning point in his career as well. He struggled to continue his work but claims Mercedes & Toto Wolff saved him.
Rebecca is resting in peace while her husband, James, cherishes her memories along with his children.
Don't Miss To Follow SuperbHub For More Updates On Celebrity Entertainment, Biography, and News.