Kids grow up fast but not easy and it's more difficult if their parents are celebrities like the Almighty Jim Carrey. Jim's daughter Jane was born on September 6, 1987, and her son Jackson Santana was born on February 26, 2010. He was born in Vancouver, British Columbia to actress and singer Jane Carrey and musician Alex Santana.
Jane and Alex got separated after 11 months of togetherness. Jackson was just one year old when his mother Jane and father Alex got divorced in October 2011.
Santana is the first grandson of actor and Comedian Jim Carrey and his ex-wife Melissa Womer. The birth of Santana was a blissful moment for his Grandfather Jim Carrey.
Riley's Parents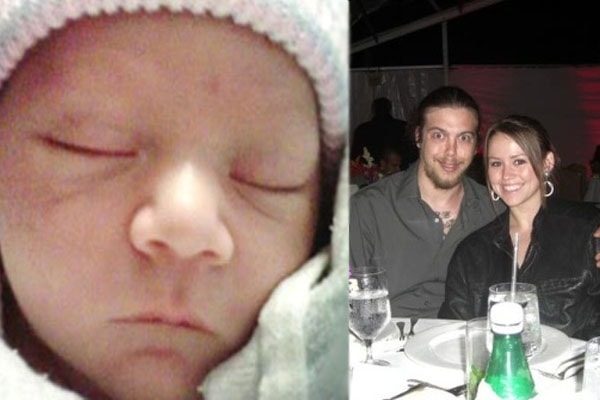 Jane Carrey and Alex Santana got divorced when Riley was just one year old. Image Source:-Review St.Louis
Jane Carrey who is known as a singer for the band Blood Money was born in Los Angeles, California to her parents Melissa Womer and Jim Carrey. Jane got married to the Alex Santana in got married in 2009. The musical couple soon parted ways in 2011.
Despite, being separated, Jane and Alex still have a beautiful bond. The couple looks still close for their kid. They have decided to remain, friends and devoted parents to their son even after their divorce.
Photos of Jackson Riley Santana
The 8-year old Jackson Riley Santana gained fame because of his famous actress mom, Jane Carrey, and his musician dad Alex Santana. His parents got hitched in 2009.
The son of Jane Carrey and Alex Santana, Riley Sanatana tends to stay away from social media and has maintained a low profile.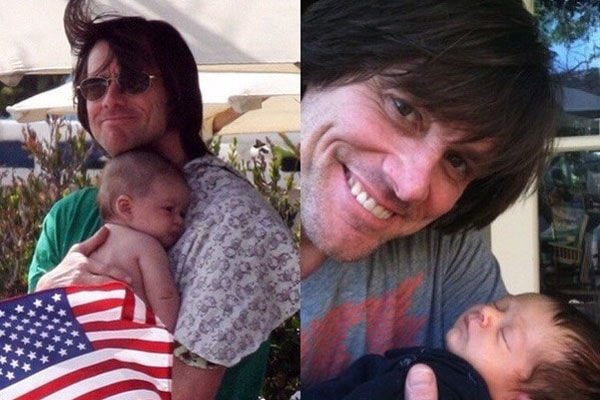 Jim Calley looks happy with his grandson Riley Santana. Image Source:-my love.ru
Jim was quick to share the good news and show his happiness about becoming a Grandfather. He shared the first picture of his lovely grandson Riley on his Twitter account. Riley looks very cute.
Jim Carrey – Proud Grandfather
Here's the glimpse of the first picture shared by Jim Carrey of his newly born grandson Riley.
The most renowned actor Jim Carrey invited his daughter Jane and his grandson Riley to visit him on a set of his film, Mr. Popper's Penguins, in New York.
Follow SuperbHub for more News and Entertainment.