Nobody wants their beloved to pass away and live half of their lives in their absence. But death is a sweet affliction as the one that left remains in peace, and those who remain can console themselves, hoping they are in harmony. Whatever the case is, the agony is beyond one's determination with a hint of relief.
An American executive, record producer, and rapper, Andre Harrell's ex-wife, Wendy Credle, is going through the same situation. Although Andre Harrell's death was a shocker, he is survived by his family and ex-wife of whom we will be talking about in this article.
Wendy Is A Television Actor And Producer
Andre Harrell's ex-partner, Wendy Credle is a television actor and producer known for her work in To Have & To Hold: Charlotte. The reality tv show premiered on the Oprah Winfrey Network in 2019. The series tackled love, marriage, and induce ideas to balance it all in the journey of five beautiful black couples.
Besides producing, Credle is also featured on NBC series, 'Exhale' and WEtv series, Money Power Respect. She has also written a book called Business Lessons For Tomorrow's Leaders. The book is all about victory stories, leadership advice, etc.
Andre Harrell's Ex-wife, Wendy Is Involved In Entertainment Law
Besides being recognized as an executive producer, Andre Harrell's former beau, Wendy, is also widely known for her successful career as an attorney.
According to Wendy's LinkedIn profile, she has been working as an attorney since 1999. With over two-decades-long career, the veteran attorney has represented many Grammy award-winning artists, including Anthony Hamilton, Stephanie Mills, Chrisette Michelle, and more.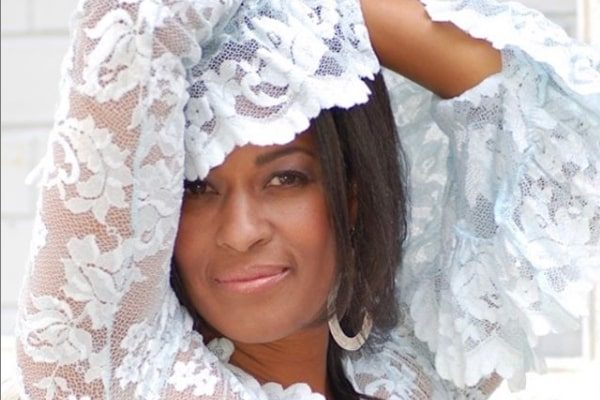 Wendy Cradle has worked with a number of famous names. Image Source: Wendy's Instagram.  
In an interview, Wendy revealed that as a kid, she used to spend a lot of time with her father, who promoted concerts. Her interests sparked as she started to face the lawyer as part of her job as an A&R executive. Wendy further continued that she realized the power of entertainment attorneys; she went to Fordham Law to become a lawyer. She also attended the University of Michigan.
Although Wendy Credle had expressed that as an entrepreneur, there's no steady paycheck, she is doing great at the moment.
Wendy Credle's Career Stretch As Executive Coach
Wendy Credle's career does not end as a lawyer. She is also an executive coach. According to her LinkedIn profile, she is the founder and executive coach in Spanda Corporate Workshops & Executive coaching. Furthermore, she has also traveled throughout India, attending meditation retreats at her Guru's ashram in the Catskills.
Along with her jobs and coaching activities, Wendy is also an active philanthropist. She works in charities that finance education and empowers women and helps children all over the world.
Andre Harrell's Ex-wife Is His Baby Mama
Apart from being a full-time worker, Wendy Credle also has a son with her late husband, Andre Harrell. The couple gave birth to Gianni Harrell and raised him. Although the relationship and childhood of Wendy and Andre are very secret, the couple raised their son pretty well.
View this post on Instagram
Andre Harrell's son seems to be daddy's child as he and Andre shared a great bond. Furthermore, the social media star garners 26.7k followers on his Instagram. He shares his daily activities without leaking any of his personal information.
According to CheatSheet, Wendy Credle's ex-husband, Andre had prepared his son to live without him and passed his childhood lesson onto Gianni Harrell. Learning from his father's guidance, he learned to do something that made him happy and not do things that left him to feel trapped.
Wendy Credle's Ex-husband, Andre Harrell Died At 59
The founder of Uptown Records, Andre Harrell, died at the age of 59 on May 8, 2020. DJ-D announced the unfortunate during his live Club Quarantine set on Instagram Friday. The music mogul's passing shook the world. Some of the stars, including John Legend, Russell Simmons, Usher, Mariah Carey, etc. paid tribute to Harrell and his legacy via social media.
The legend is survived by his 25-year-old son Gianni Credle-Harrell, and Gianni's mother, Wendy Credle.
Don't Miss To Follow SuperbHub For More Updates On Celebrity Entertainment, Biography, and News.