The Amercian actor Evan Jones has an estimated net worth of $2 million. Most of his assets are been added to his fortune by his successful movie and TV career.
Born on 1st of April, 1976, Evan is widely known for his iconic role as "Cheddar Bob" in the 2002 superhit movie "8 Mile" alongside the rap god Eminem.
The CV of Evan Jones must be sparkling with numbers of movies where he has got a chance to showcase his acting skills.
Evan Jones Net Worth and Earnings
The talented Evan Jones' Net Worth is estimated to be at $2 million. Thanks to his successful acting career both in TV and movies, Evan has managed to generate such high net worth.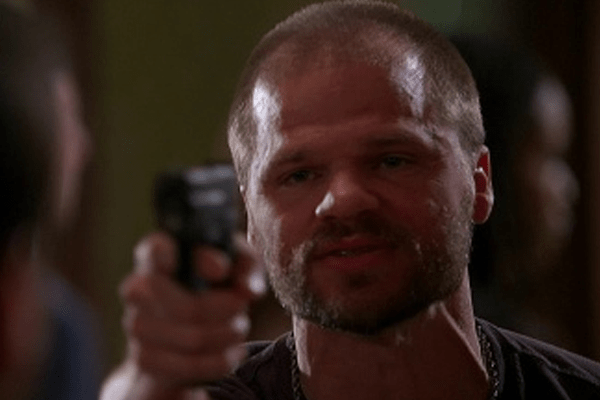 Evan Jones who has a net worth of $2 million in the TV series Criminal Mind. Photo Source: Internet Movie Firearms Database.
Evan began his TV career in 1999 in "Walker Texas Ranger", an American crime action Television series. Here is a list of Television series where Evan has got a chance to portray his magnificent acting skills along with respective years:
Walker, Texas Ranger (1999)
October Road (2007-2008)
Criminal Minds (2012)
Graceland (2015)
Midnight Texas (2017)
Legends of Tomorrow (2017)
The average base salary for an actor in the US is about $49,755 per year. Looking at the years of experience, hard work and determination Evan has managed to put, he surely earns much more than that.
Plus, all those series are widely known and even after the ending of the entire series, Evans surely must get royalties which help the actor to increase his $2 million Net Worth even to a higher level.
It surely is the talent of Evan that he has managed to have a successful career both in TV and theatre. He acted well in both and went on hand in hand.
Like his notable character as "Cheddar Bob" in "8 Mile", here is a small list of Evan Jones' top movies with their total box office collection according to Box Office Mojo:
8 Mile ($242,875,078 )
The Book of Eli ($ 151,107,755)
Gangster Squad ($105,200,903)
A million ways to die in the west ($87,189,756)
Whether it was just a small role or a huge part, Evan always manages to play the part perfectly and never cease a moment to let his fans enjoy.
For more News and Entertainment follow SuperbHub.