Erin Angle is a trauma nurse and is married to the American actor, Jonathon Edward Bernthal since 2010 in Potomac, Maryland. The lovers married after dating for a couple of years. The blessed couple has three children- Henry, Billy, and Adeline.
Erin rose to fame after marrying The Walking Dead Actor, Jon Bernthal. The prominent housewife chooses to spend time with her kids and her family over fame.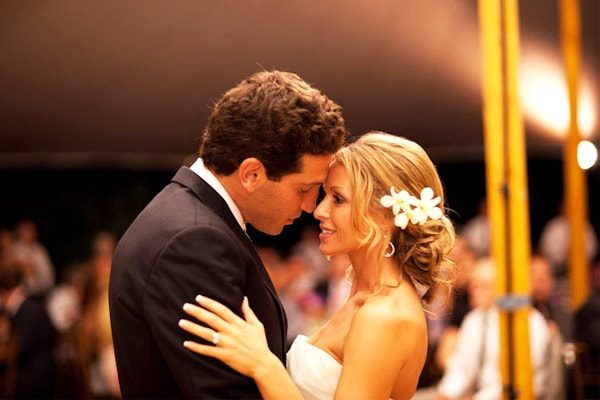 Actor Jon Bernthal and wife Erin Angle's first dance on their wedding.
Image source: Instagram/Jon Bernthal
They have two sons and a young daughter. Jon's eldest son, Henry, was born on August 2011, Billy in 2013 and youngest daughter Adeline in 2015.
Erin Angle and her husband Jon's relationship/Children
Professional wrestler Kurt Angle's niece, Erin Angle, is described as an anti-social personality with zero to no social media. The lovely wedded couple keep their private life low-key but enough to aw the followers on Instagram.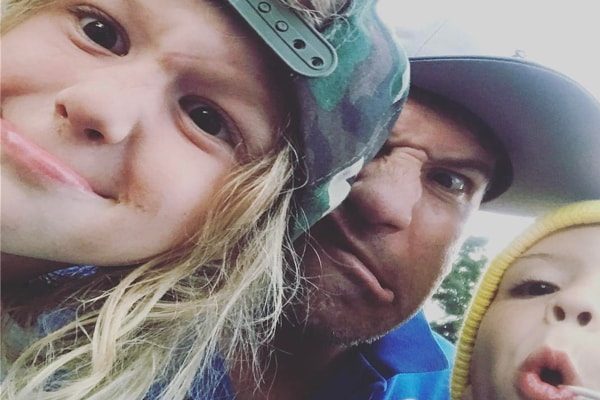 Jon Bernthal and his wife Erin Angle have three children- Henry, Billy, and Adeline Bernthal.
Image source: Instagram/Jon Bernthal
Proud parents of two young sons and a wonderful daughter have bound the family strongly. The soulmates describe their relationship as not just a mere walk in the aisle but one built on long-standing friendship and trust.
It is almost impossible to balance a hectic work schedule and family hand on hand when you're a celebrity. But Jon has mastered the art. He does that by completely dedicating his time to his children and avoiding cellphone as much as possible.
Erin and Jon's Blissful Family
The 'Punisher' star has gained various acclaims for his commitment towards his dark characters in acting and his family. Bernthal's wife and children are his number 1 fan.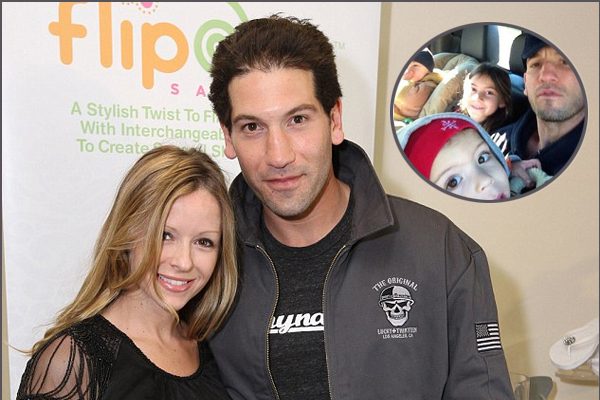 Jon Bernthal, his wife, Erin Angle and children, Henry, Billy, and Adeline.
Image source: Daily Mail/Pinterest
Sons, Henry Bernthal and Billy Bernthal and young daughter, Adeline Bernthal are now age 7, 5 and 3 respectively as of 2018. The kids look up to their father and inspire Jon to work better and provide for the family. Although, the pictures of the celebrity children are rare but can be found on Jon's Instagram.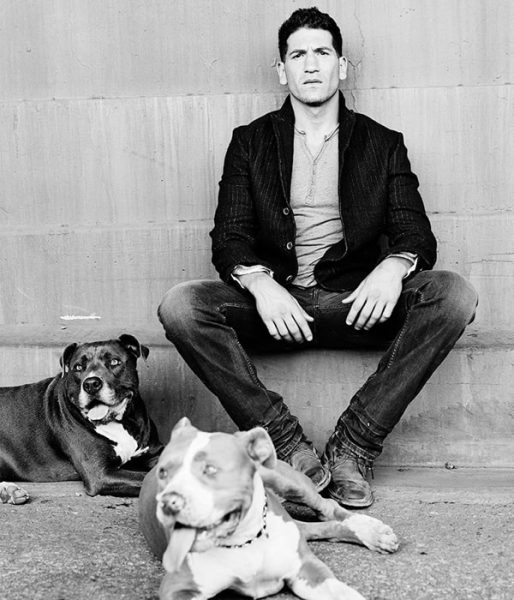 Jon Bernthal and Erin Angle have two dogs- Boss and Venice.
Image source: Tumblr
Quiet and reserved, Erin Angle has a huge love for the family bond. The family loves their two English Mastiff breed dogs, Boss and Venice.
SuperbHub for more News and Entertainment