Darin Brooks recently got married to his longtime girlfriend, Kelly Kruger in the most romantic way possible. A sneak peek into the actor and actress's wedding ceremony reveals that they chose Darin;s home in Hawaii to exchange vows in a French styled romantic setting.
The wedding of the pair took place in Halekulani Hotel situated in Oahu. Surrounded by loved ones, the pair left nothing overlooked as every detail was perfectly managed.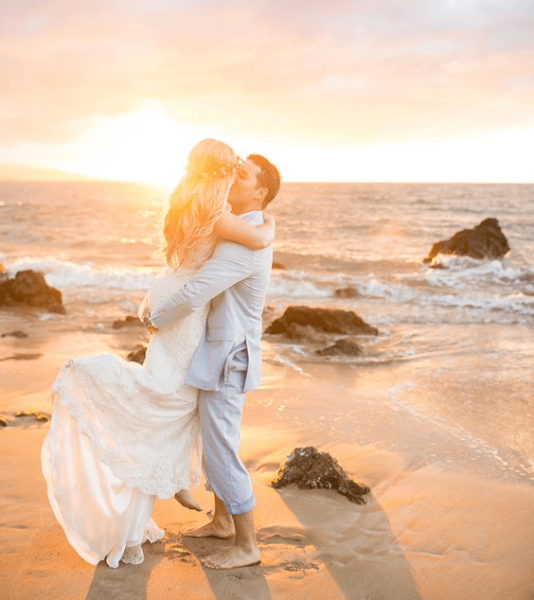 The flowers, ambiance, lighting and the wonderful looking cake added to the charm and the beauty of loved people exchanging vows to be together for a lifetime.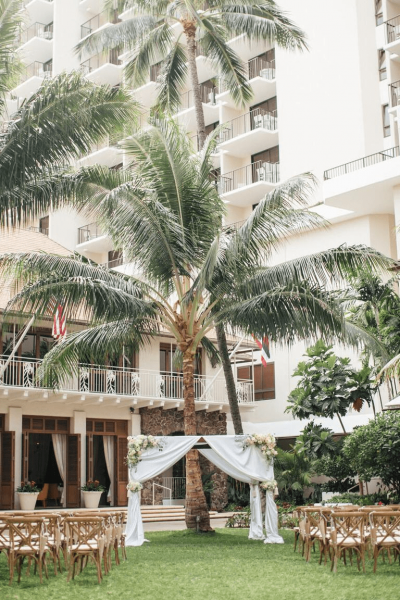 Darin Brooks Stylish and Most Romantic Wedding:
The wedding resounded with the rustic vibe of chairs, the relishing Hawaiin cuisine, crystal edgings, and some minor imperfections, the couple, however, believe that the little imperfections are what made the wedding better.
According to Kelly, the front row was reserved for the family, but that fact seemed to get over the head of their guests, leaving the whole front row empty. The crystal edging of the veil worn by Kelly came off too, but she adds that this fact makes their slightly imperfect wedding a perfect one for their love.
Darin Brooks reportedly admitted to being teary-eyed and showcased his love for his now turned wife, by stating that she looked like a princess. He also added that the whole excruciating process of managing a wedding made their bond grow stronger, and further prove that they actually are made for each other.
The pair met each other on the first season of Blue Mountain State in the year 2010. They have been together since, no signs of trouble, which can further be proven by the fact that the cute looking pair is officially husband and wife now. The romantic proposal of the pair came about on 2014 when Darin proposed to Kelly in a hotel room overlooking the Eiffel Twoer. The funny story behind the proposal is that Darin Brooks reportedly had the box upside down when proposing to his love.

Darin Brooks had been surrounded by gay rumors in the past, his marriage to Kelly pushes every rumor about him out the window. The romantic pictures of the wedding reveal that the wedding was nothing short of a romantic movie. Here's wishing the actor and actress, a perfect life of togetherness and eternal love.