When the gorgeous and stunning, Vanessa Ponce De Leon wore a precious crown on her head on 8 December 2018, she became the first ever Mexican women in the history to clinch the Miss World title. Coming to the global competition as Miss Mexico 2018, Vanessa sidelined 117 other contestants and left behind Miss Thailand to the 1st Runner-Up spot in her route to the worthy title.
Vanessa carries a degree in International Business and is most active as a volunteer for Migrants en el Camino in Mexico. Prior to that, it was her hunger for a change which got her successful to achieve the crown which justifies Beauty and Brains.
Vanessa Ponce's Bio: All You Need To Know About Miss World 2018!
The 26-years-old glamour queen, Vanessa Ponce was born as Silvia Vanessa Ponce de Leon Sanchez in 1992, in Mexico City, Mexico. Raised in the city of Guanajuato, Vanessa celebrates her birthday on 7 March every year.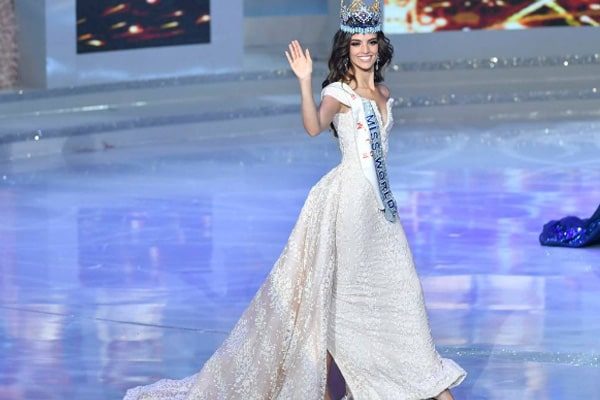 Vanessa Ponce De Leon waves around after clinching the Miss World 2018 title held in Sanya, China. Image Source: E Online
With the tall height of 5 feet and 8 inches (1.73m), Vanessa is fluent in both English and Spanish languages. Besides, the beauty with the brain is not that vocal regarding her family and childhood life.
Speaking about her education background, Vanessa holds a degree in International Business which she completed from the University of Guanajuato. Following that, she was involved in various humanitarian works which pitched the path for her recent success.
From Social Worker To Miss World 2018: Vanessa Ponce's Career
Vanessa is truly an example of a Beauty with duty. That's right! The gorgeous Mexican diva has all her life involved herself in humanitarian works. Whether it be volunteering or passing social wisdom, Ponce has truly been an icon to many women around the world.
Carrying the personal motto, "We all need each other," Vanessa has continuously volunteered for Migrants en el Camino in Mexico. Besides, she is a speaker for the National Youth Institute and also on the Board of Directors for a rehab center for girls. In addition, Vanessa also provides intercultural education to children from indigenous tribes through a school named Nenemi.
Vanessa's beauty career kick-started when she entered Mexico's Next Top Model in 2014. In fact, the young model won the competition and made herself known as a potential model.
Four years later, Ponce was crowned Miss World Mexico 2018 on 5 May at Salon Imperial de Villa Toscana. She toppled other 31 candidates and booked her place in the Miss World competition.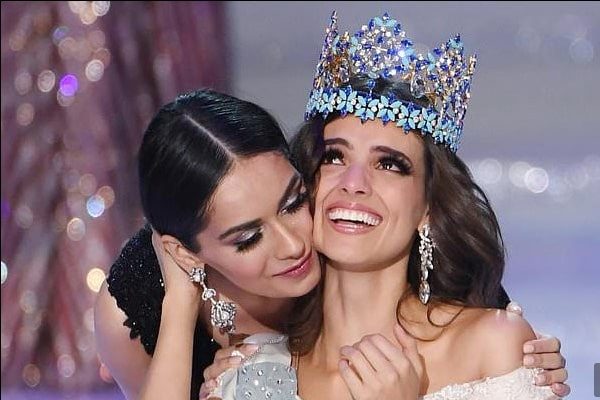 Vanessa Ponce De Leon received the Miss World 2018 crown from the Miss World 2017 Manushi Chhillar. Image Source: Daily Mail
Finally, Vanessa was crowned as the 68th Miss World on 8 December 2018 when she received the prestigious crown from Miss World 2017 Manushi Chhillar of India, in Sanya, China. It was a memorable day for Vanessa as well as Mexico, as the country grabbed its first Miss World title.
What Is Vanessa Ponce's Net Worth?
Though the beauty queen and reigning Miss World has achieved tremendous professional success, Vanessa hasn't publicly revealed how much she summons from her beauty stints. However, there has been an estimate of her net worth to be around $1.5 Million.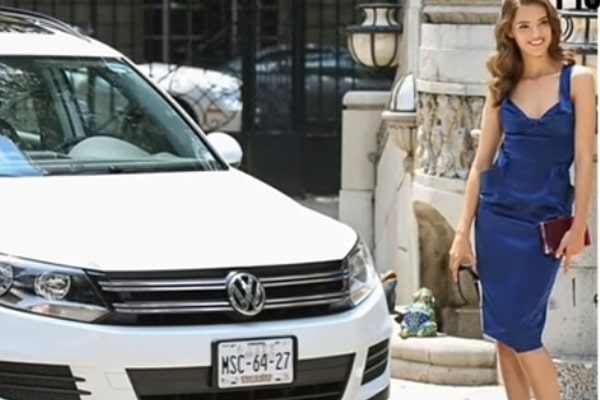 Vanessa Ponce De Leon's net worth includes her astonishing Volkswagen. Image Source: YouTube
Besides, Vanessa also shows the love for her cars as she owns Volkswagen and Tiguan.
Moreover, Vanessa has promised to keep up with her social works and volunteering after being crowned as the new Miss World. We can expect her to earn a great deal of paycheck with the projects she gets to handle in her country. Most importantly, it will be interesting to see what benefits the Mexican government will provide to Vanessa who has made the county proud.
Is Miss World 2018 Married Or Single?
Fresh from clinching the Miss World title, Vanessa has kept herself busy on social works while concealing her private life from the prying eyes. It is not known whether the stunning model shares a blissful relationship with her partner or is already living a married life.
Until and unless Vanessa flashed her love life in front of the public, no assumptions could be made regarding the confined part of her life.
Till then, catch Vanessa's Miss World 2018 crowning moment!
From Entertainment, News, and Article updates to Biography, and Health & Beauty updates keep digging SuperbHub!