Rapper Cyssero was born on September 25, 1984, in Philadelphia, Pennsylvania. The American born Cyssero is a Hip-Hop rap artist whose net worth is $650 thousand. He has released numerous songs in his career and is known for his album Protege of the Game. Cyssero is not mentioned to be involved in any relationships, although he has a daughter.
Cyssero is associated with Black Wall Street Records. He was signed and made an official artist of Black Wall Street by the C.E.O., The Game. The American born rapper, Cysserro is also associated with the Imperial Records. He is known throughout Philadelphia for his smooth delivery of non-stop freestyle rapping and continuous punchlines.
Net Worth and Career Earnings
The American rapper Cyssero's net worth is estimated to be $650 thousand. Rapper Cyssero's hip-hop journey started from his early age as he used to write rhymes in school. He also introduced his first recorded tracks during that time. Cyssero was able to make himself a street legend because of his freestyle rapping and rap battles. He would always outshine the other Philadelphia's best MCs.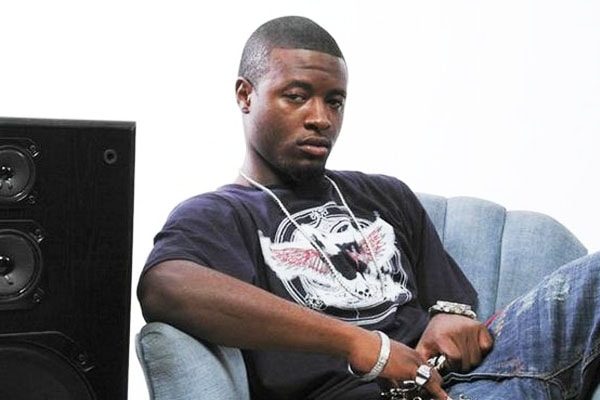 The American freestyle rapper is worth $650 thousand.
Image Source: Verse Tracker
Rapper Cyssero sold over 1 million copies of his four albums as well as appearing on some major mixtapes. His unique style of rapping made him star among the Philadelphia rap lovers because of which Rapper Cyssero earned a good amount of money.
The American freestyle rapper, Cyssero is also associated with Black Wall Street Records and Imperial Records through which he has released some good hits.
View this post on Instagram
The versatile artist, Cyssero is not only a rapper. He has his clothing line too. In 2007, the rapper Cyssero opened his clothing line Corner Boy. Cyssero makes a pretty good income from the clothing line also as Corner Boy makes good revenue annually.
Songs and Albums
Cyssero brought a fresh scenario in the world of hip-hop music. He has got a unique style of delivering and has versatility in him. Rapper Cyssero's albums include Protege of the Game (2007), The 2nd Coming (2007), Stick Em (2015), So Fresh (2012), I'm A Ryda (2015), Stay Trapped (2015), and many more.
Some of his songs from the albums are Natural Born Hustla, Fire In Ya Eyes, Let The Beat Knock, I Don't Care, Finer Things, Lets Talk Money, and many more.
Record Label
In his early days, Black Wall Street signed Cyssero when the C.E.O. of the record company, The Game noticed him. During that time, The Game was on tour to Philadelphia. Cyssero made it to the backstage and threw a two-hours long rap that was enough to impress The Game.
The Game instantly signed rapper Cyssero to the Black Wall Street Records. The Game made it official by making him a part of their remaining tour. Rapper Cyssero also received a Black Wall Street chain the very same night. The American born rapper, Cyssero is also a part of Imperial Records where he has recorded many songs too.
Relationships
There is no any information regarding the relationship of the rapper Cyssero. His Instagram account explains that he has a daughter though.
View this post on Instagram
For more News and Entertainment: SuperbHub