Lil Dicky is a famous American comic rapper, who has been a sensation since his first album Professional Rapper in 2015. The album featured the raping star Snoop Dogg and T-Pain. His 'Freaking Friday' song has crossed 42 million views in YouTube as of March 26, 2018. And of course Lil Dicky's net worth has possibly crossed reported $8million too.
Dicky's work is loved by the audience because he relates the everybody's daily life and happenings in his rap. Meanwhile, his videos are so funny that you can't stop loving him.
Born as David Andrew Burd, he has other nicknames like LD and Brain. In fact, he was able to print his name on viewers mind when music video of the song 'Ex-boyfriend' received a million views in just a day.
Then in 2018, his new song with Chris Brown was in everyone's mind and lips. This video got more than 38 million views in just a week. Well, Dicky is progressing with lightning speed, and perhaps he will be among the legendary rapper including Wiz Khalifa, Snoop Dogg, and Eminem.
Born on March 15, 1988,in a Jewish family, David Andrew Burd a.k.a Lil Dicky was very passionate about music since he was a kid. He also wanted to be an actor or comedian.
Regarding his parents, Dave aka Lil Dicky has mentioned his mother often in his interviews, like how his mother showed up when he was with a girl when just at eighth grade. And he with his mom and ex-girlfriend went for a vacation. However, the exact name of Mr. and Mrs. Burd is yet to be known.
His friends and teachers weren't so impressed by his looks and outfits initially. But he was getting good grades in the class. Furthermore, Dicky began rapping since he was in grade six. Once, he put the history report on Russian Poet Alexander Pushkin via Rap. Dicky often listened to the hip-hop stars, Nas and Jay-Z.
He was born in Cheltenham Township, Pennsylvania in an upper-middle-class family. In Cheltenham, Dicky attended Cheltenham High School and after finishing the high school, he attended the University of Richmond. He completed his Summa Cum Laude in 2010 with fellow XXL Freshman and Rapper Dave East.
After his graduation, he worked at a company, Goodby, Silverstein, and Partners in Francisco, California as an accountant. After few months of working and analyzing his capabilities, the company brought him to work in the creative department.
Afterwards, Lil Dicky has worked in an advertising agency as a copywriter. He has written a copy of the advertisement for any company and associations. For instance advertisement for NBA's BIG Campaign.

Undoubtedly, he is a singing sensation and achieved a height in his short career. Initially, he worked on his debut mixtape, Hard. As he was working full time, this took about two years to complete. He used his MacBook Pro and a $400 microphone to record the mixtape. Dicky kept on doing the same for five months.
After five months, he released mixtape's debut music video of 'Ex-Boyfriend'. The song became viral as it got a million view in just one day. Although it was a huge success, he was running out of money. So, he began crowdfunding so that he can produce more music and touring.
The target amount of the crowdfunding was just $70,000, but they were able to raise $113,017 with 2,813 backers. This was 161% more than they have imagined.
Afterward, he went to several concerts and raised a good amount of cash form the shows. In 2015, Lil Dicky released his debut album Professional Rapper featuring artists like Snoop Dogg and T- Pain.
Then in 2017, Dicky released the 49th most expensive video ever containing special effects. No wonder once with very less money, Lil Dicky's net worth started reaching million dollars.
On March 15, 2018, he published his new music video 'Freaky Friday' featuring Chris Brown, Ed Sheeran, DJ Khalid and Kendall Jenner.

Also see Ed Sheeran's girlfriend since Childhood
Watching up to his career, Lil Dicky has been making the association with rapping stars like Snoop Dogg and Chris Brown. More than that, he impresses everybody with his voice. So, we can assume that he is busy and occupied and earning adequate amount of money.
His rap video $ave Dat Money was a sensation of 2015 billboard. In this video, he rides around in a luxury car and revolves around his mansion as he owns that place. Furthermore, Dicky parties on a yacht and several Celebrities also contributed the video. That was cool!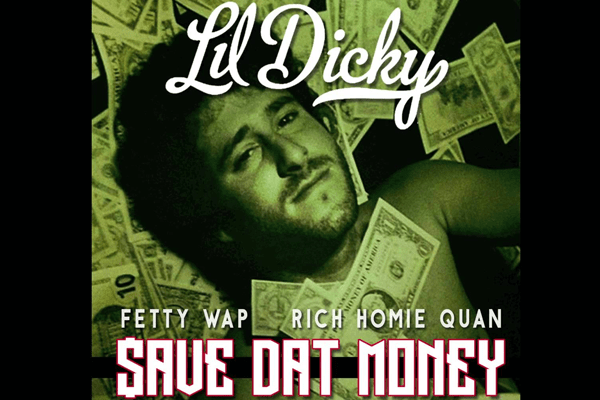 Lil Dicky capture in his music video, $ave dat money. Image Source- YouTube
This video was made with the low budget though. And the low budgeting strategy of Dicky saved almost $30,000 for him.
According to Forbes, his independently released album Professional Rapper made a record sale of 22,000 copies in its first week.Furthermore, his latest hit Freaky Friday is hitting the Billboard Hot 100 with streaming songs chart over 19 million U.S stream. Meanwhile, this song has sold over 30,000 downloads.
While selling record copies and downloads, the song earns a tremendous amount of money, and that fortune adds to Lil Dicky's net worth. As of March 26, 2018, this song has more than 42 million views and 1.1 million likes, and it is just ten days after the published date. He's also earning through concerts and yes, his fans are ready to spend for watching and hearing him sing.

This is not the only source of income that sums to Lil Dicky's net worth. There is his official YouTube channel that also supports him financially.
According to Social Blade, Lil Dicky's YouTube channel has 2,146,935 subscribers and 436,220267 views as of March 3, 2018. Dicky's estimated monthly earning ranges from $5.2 k to $82.6k. While he makes approximately $61.9k-$990.8k.
Also Read: YouTuber Kwebbelkop net worth
Moreover, the salary plus bonus and compensations also add to Lil Dicky's net worth of $8 million. According to Celebrity Net worth, Lil Dicky's net worth in 2016 was $8 million. But as of 2018, we can assume that his fortune will increase with his fame and increasing appreciation from fans.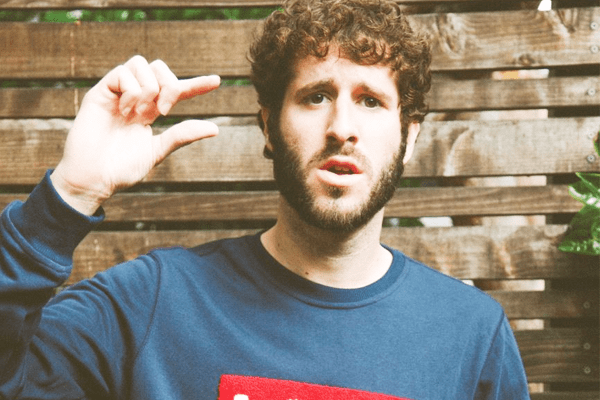 Lil Dicky's net worth is $8 million, and it's huge regardless of his pose in the picture. Image Source-  The Jerusalem Post
Lil Dicky had mentioned in an interview with Tim Westwood TV, that he has moved into a house in L.A in 2016, paying too much rent and have been driving 2002 Toyota car. And he doesn't want to spend much in buying clothing.
Is Lil Dicky Married?
The comic rapper, Dicky is still searching an appropriate girl to make his life partner or a soulmate. But he gave us a hint about his ex-girlfriend from his music video 'Molly'. This music video has more than 29 million views on YouTube.
Basically, this video is based on the love story of Dicky. He was in love with a girl with whom he was unable to marry. But surely, he wanted to make his dream girl his wife by taking wedding vows . But something went wrong between them that isn't disclosed to us. However, his music video and the lyrics suggest us that, his ex-girlfriend got married to someone else.
Here is the Video.

And his girlfriend's marriage with somebody else left him heartbroken also destroyed his dream of getting married to her. However, he has mentioned often, he is in search of a right girl. And he's in dating sites too. He started with Tinder, now he is in Bumble where girls make the first move. And he likes skinny girls.
For now, he's busy and happy with his sweet companion.
You would love to read Chris Brown's relationship with Karrueche Tran.
Stay updated with SuperbHub for Celebrity Biographies and Entertainment News.