James Riady was born on 1957 in Jakarta, Indonesia. He is best known for being the deputy chairman of the $8 billion worth Lippo group, a major Indonesian Conglomerate. James Riady's net worth is estimated to be $2 billion.
James Riady is the son of a prominent businessman Mochtar Riady.  He is married to Aileen Hambali and is blessed with six children altogether.
Net Worth and Earnings
James Riady's net worth is estimated to be $2 billion. He has earned all his fortune from his career as a successful businessman. He is the founder of many organization like Siloam Hospital and popularly known as deputy chairman of Lippo Group.
The Chinese-Indonesian James started his career from a family business. His father Mochtar Riady was the founder of Lippo group from which James began his career. At first, he kicks off his career as the board member of Lippo Group. In the early 1980s, James and his father signed a deal with Zenith Electronics to produce color Television sets in Indonesia.
James Riady purchased The Bank Of Trade in California. Later on, the bank was issued of cease-and-desist by the US government for hazardous lending and violation against the money. Then he moved to Los Angeles and established Lippo bank. He also served as Chairman for Auric Pacific group limited from 2000 to 2006.
Billionaire James Riady with Jim Guy Tucker established a company called AcrossAsia Multimedia Ltd. They wanted to build the world's largest Cable TV infrastructure in Indonesia. However, the plan was unsuccessful.
In 2018, James Riady and Johny Rayati collaborated to enter Cannabis Business in Washington state. Currently, he is serving as Deputy Chairman/CEO of Lippo Group.
Social Work
James Riady of Lippo group created the Pelita Harapan Educational Foundation to provide learning opportunities to every young people. Pelta Harapan has established 20 schools and has even funded a university named Universities of Pelita Harapan.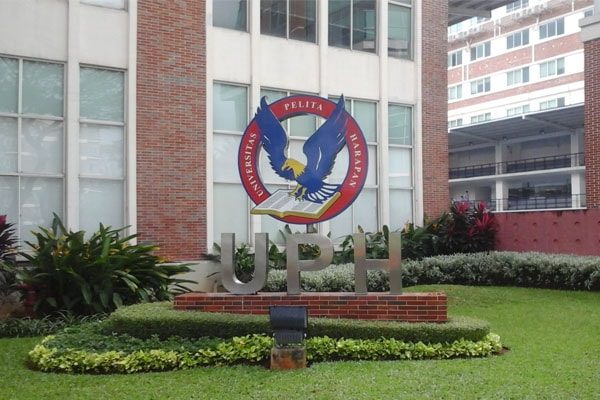 The University of Pelita Harapan. Picture source: Wikimedia.
Art Interest
James Riady is one of the collectors of paintings. He had spent millions of dollars on art he likes. His collection can be observed in the UPH painting museum. It stores more than 700 paintings by international and national painters.
Family And Relationship
James Riady lives in Karawaci, Indonesia with his family. James Riady is the son of a prominent businessman and self-made entrepreneur Mochtar Riady and Suryawati Lidya. Riady Family is listed in the list of top 10 wealthiest families of Indonesia.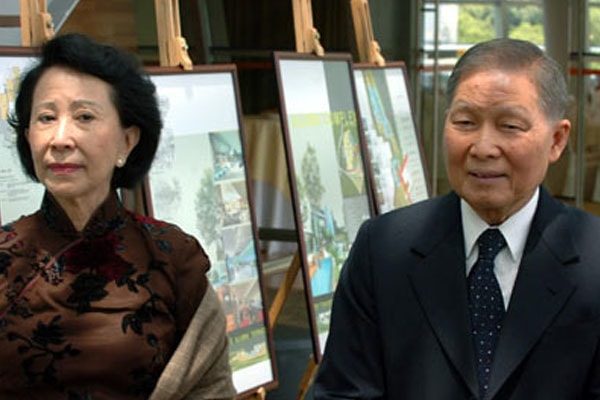 Mochtar Riady and Suryawati Lidya. Picture source: Forbes.
James Riady is married to gorgeous lady Aileen Hambali.  They have six children together, Caroline Riady, John Riady, Jeffrey Riady, Stephanie Riady, Kerinton Liyanto, and Henry Riady. As being elder grandson, John Riady holds the post of Director in Lippo group.
Controversies
As being one of the wealthiest people, James Riady has been indulged in many controversies. In 1988, Riady was indicted and pleaded guilty for campaign finance violation by his corporation and himself.
In 2008, Riady's business associate Billy Sindoro was filmed handling bribes to Indonesia's anti-monopoly agency, the KPPU. It was reported that Billy Sondoro was working for the Riady and handed bribes for the deal of Jakarta Globe which was owned by James Riady.
---
SuperbHub for more News and Entertainment.