Hollywood has gifted many famous names and talents to the world. Among them is Mr. Glynn Turman, known for his roles in Super 8, Sahara, etc. Turman is not just involved in acting on-screen but also is a writer, director, and producer.
Known for his prominent role as Lew Miles on the daily-soap opera Peyton Place (1968–69), Glynn Turman has conquered most success in his career and his life. So, if you want to see Glynn amazed at his proposal to his wife, let's reach to the bottom of this article.
Who Is Glynn Turman's Wife?
Relationships are difficult to handle if a person decides to give up on another. But, if both of them are willingly working for the relationship, they end up being married for more than many decades like Glynn Turman and his wife, Jo-Ann Allen Turman.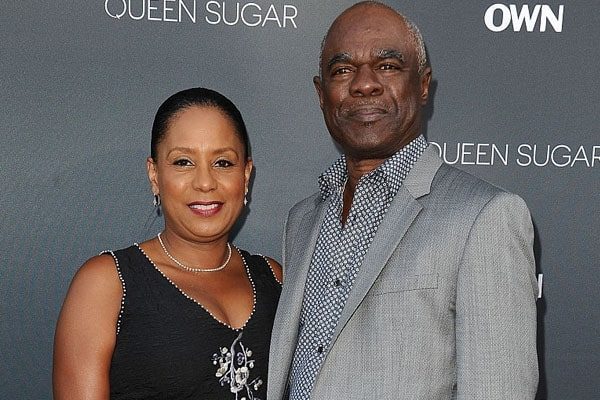 The beautiful couple looks very happy together. Image Source: Getty Images. 
The couple has been married since 1992 and is still genuinely in love with one another as they could ever be. Glynn Turman's wife has been by his side forever as they were already celebrating ten years of love along with their daughter before marriage.
The Wire star, Turman, is still amazed at his proposal and how the proposal happened. In a video, it is evident that the honeymoon phase had already come to an end since both of them were a parent to daughter, Delena Turman. Furthermore, he continued to explain that his wife was sitting on the bed with a book in her hand, and the words just fell out of his mouth.
This incident occurred in 1992, and the couple vowed never to let go of one another. Ever since then, Turman's partner is walking with him through every stage of life.
Who Was Turman's Ex-wife, Aretha Franklin?
Jo-Ann Allen is not the first person Cooley High actor Glynn Turman, was married to. He was able to charm the Queen of Soul, Aretha Franklin, with his soulful acting skills. The couple first met in LA, at the backstage of Dorothy Chandler Pavilion.
Peyton Place star, Glynn Turman, was walking around the backstage and heard a young man shouting, "Glynn Turman, my mother loves you!". He was amazed to know that the man who confessed was Aretha Franklin's son.
The couple walked down the aisle in 1978 at Franklin's father, C.L. Franklin's New Bethel Baptist Church in Detroit, Michigan. Unfortunately, the couple could not fulfill their vows of forever and were divorced in 1984 after six whole years of marriage.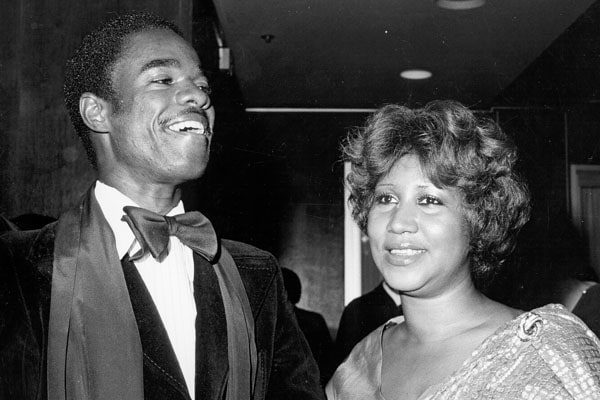 Glynn and Aretha were married for several years until they called it quits. Image Source: Pinterest.
Despite the separation, Turman and Aretha had developed a good relationship as friends. Sadly, death approached Turman's ex-wife pretty soon. During her last days, Aretha's ex-partner visited her and explained that she was as vibrant and as conscious as she was during her excellent days. They were both hoping for the best thing to happen, but the invincible person had other plans.
The world lost a soulful singer who performed at the inauguration of three presidents – Jimmy Carter, Bill Clinton, and Barack Obama, on August 16, 2018. Glynn Turner's ex-spouse, who became the first woman inducted into the Rock & Roll Hall of Fame, died of pancreatic cancer at age 76.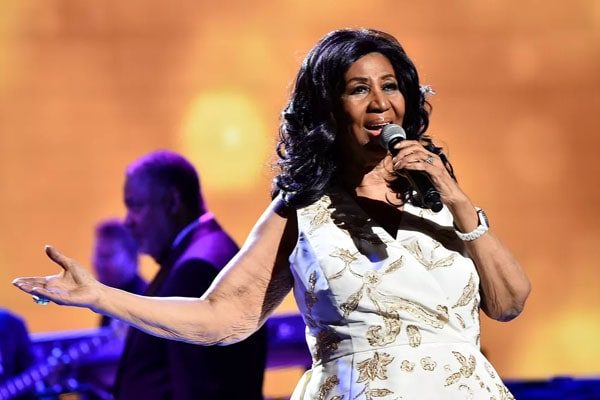 Sadly, Aretha died of pancreatic cancer at age 76. Image Source: Theo Wargo. 
Turman was married twice before finding his eternal love in Jo-Ann Allen. Turman's first marriage with his wife Ula M. Walker lasted 6 years from 1965 to 1971. Unfortunately, the couple was too young to understand a relationship and thus ended up divorcing in the latter years.  Walker and Turman had three children together, Stephanie Turner and two boys.
Glynn Turman's Son Was Murdered
Every black American were accustomed or were prepared for the loss of a family member in their family. Glynn knows his way to connect with their audiences. In the movie, Cooley High, his acting, the pain and the grief he was acting out when he lost "Cochise" was something he had to experience outside the reel as well.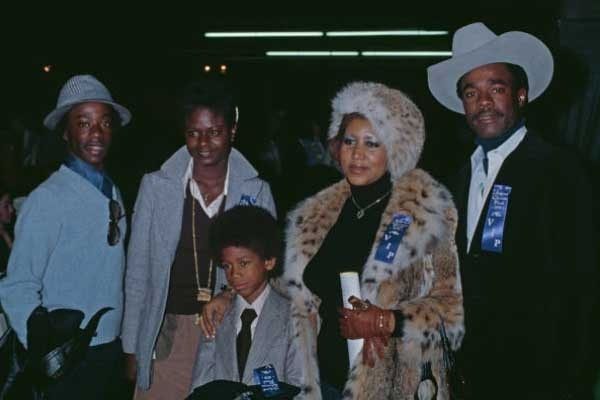 Turman portrayed his actual pain of losing his son, Glynn Turman Jr. Image Source: Pinterest.  
In 1986, Glynn's son, Glynn Turman Jr., was violently murdered over stupid reason. He was stabbed to death during a fight in a parking lot of a beachside restaurant. Glynn Turman Jr. had to lose his life at an early age of 21. For a parent to witness their child's death, and the pain to cremate is unexplainable.
Despite the loss, Glynn continued to support his other two children and his marriage with Aretha along with his career.
What is Glynn Turman's Net Worth?
Glynn Turman is an excellent actor, writer, and director who has managed to earn a fortune from his career. An actor who is known for Fargo, House of Lies, and many more, he started his career in 1959. Since then, to date, Glynn Turman's net worth has managed to walk up to whopping $1.5 million.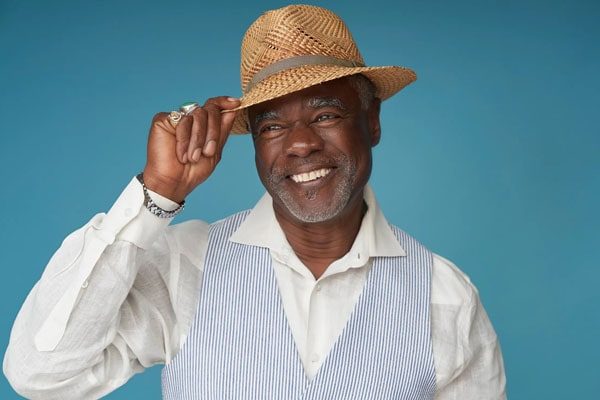 Glynn Turman's net worth is massive and is aided from his career as an actor. Image Source: Anderson Group.
Turman's love for acting started at a very early age. His professional career began at the age of 13 in "A Raisin in the Sun" opposite Sidney Poitier. Upon his graduation period, he worked in theatre companies, including Tyrone Guthrie's Repertory Theatre.
Glynn gradually worked his sweats off and approached his goal. Moreover, he has played in numerous movies and also has directed many films. Therefore, Turman's primary source of income is from his acting and directing career.
Few movies that Turman has starred in are listed below, along with their box office collections.
| Name of the Movie | Budget | Box Office Collection | IMDB Ratings |
| --- | --- | --- | --- |
| Super 8 | $45 million | $260.1 million | 7.0 |
| John Dies at the End | Less than $1million | $141,951 | 6.4 |
| Sahara | $130 million | $119.2 million | 6 |
| The Seat Filler | $8 million | $27.9 million | 5.5 |
All the movies and his humble attitude have earned Turman a huge fortune and reputation. Glynn is not just an actor but has tested his luck in directing as well. Besides 154 acting credits in Glynn's IMDB, it also includes six credits as a director. Some series he's worked as a director are The Wayans Bros., The Parent 'Hood, A Different World, Dynasty, etc.
Therefore, looking at his vast arena of career, Turman's net worth is justifiable. Furthermore, if a man can take, he must learn to give as well. Glynn Turner and his wife have understood the concept pretty well. He, along with his wife, Jo-Ann, are the co-founders of Camp Gid D Up. This is a non-profit organization for underprivileged children.
Who are Glynn Turman's Parents?
Glynn Turman was born on January 31, 1947, in New York City, US, to parents of Nigerian descent. Furthermore, Turman's DNA analysis proved his roots back to the Edo community from Nigeria. Although there's not much, Glynn Turman's mother saved him from the ghetto life and being a delinquent as she sent him off to the youth camps.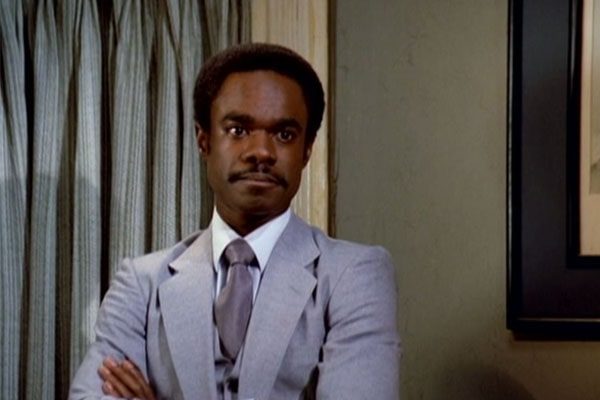 Glynn Turman was a hardworking man since his childhood. Image Source: IMDB. 
Glynn Russell Turman aka Glynn Turman acknowledged his mother's effort and founded a non-profitable organization, as aforementioned. Since he was always interested in acting, he graduated from Fiorello H. LaGuardia High School of Music & Art and Performing Arts. Following his graduation, he pursued his career and worked in various theatre companies.
Glynn Turman is a man of ethics and has a solid career resume. Let's hope he continues to earn a reputation and money at the same pace in the upcoming days.
Fun Facts
Glynn Turman is an accomplished horseman.
Glynn Turman and actor Ben Vereen were classmates.
Turman was awarded the 2013 Los Angeles Stage Alliance Ovation Award for Lead Actor in a Play for "Joe Turner's Come and Gone" in Los Angeles, California.
Glynn escaped from being a juvenile delinquent as he attended youth camps.
Turman had co-written the song "I'm Your Speed" with his late ex-wife, Aretha Franklin.
Glynn won Emmy Award for his guest appearance on the HBO series in Treatment in 2008.
Don't Miss To Follow SuperbHub For More Updates On Celebrity News, Entertainment, and Biography.