Considered as one of the NFL's Greats, Joe Namath was born in 31st of May,1943 in Beaver Falls, Pennsylvania, USA. Joe also went by his nickname "Broadway Joe". During the third season with the New York Jets, he threw for a record of 4,007 yards.
Full name Joseph William Namath, he has excelled in a number of sports as a youth.
The former NFL player developed his quarterback skills at the University of Alabama. From the very beginning, Joe Namath was an exceptional passer and by the time of his retirement Joe had set seasonal and career records for most games with 300 yards or more gained in passing.
Joe Namath Net Worth
According to Celebrity Net Worth, Joe Namath has a net worth of $18 million. Most of his fortune was collected early during his playing career.
Even when while playing in his college, The National Football League(NFL) and the American Football League (AFL) competed for him as a first-round draft choice. Joe chose and went to the AFL New York Jets with an unprecedented 3-year contract for more than $400,000.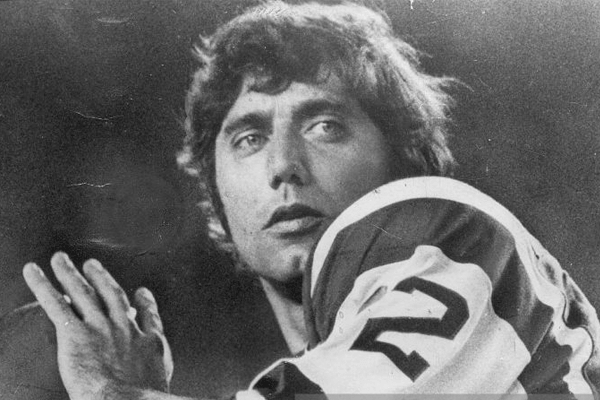 NFL's Great Joe Namath during his playing days.
Photo Source: Getty Images
Besides having a great NFL career and accumulating millions of dollars under his name, Joe has also acted in a number.
Going Under, Avalanche Express, The Last Rebel, Norwood are some of the movies Joe has showcased his talents in. The NFL's great must have charged a certain sum of money for the movies.
All the fortune he gained from his NFL career and movies helped him to achieve the net worth of $18 million.
Joe Namath Family
Joe was married to Deborah Mays, an aspiring actress. The two bumped into one another while taking a voice class in 1983. Just after a year of dating one another, the two tied knot in 1984.
Namath said,"She caught my last pass."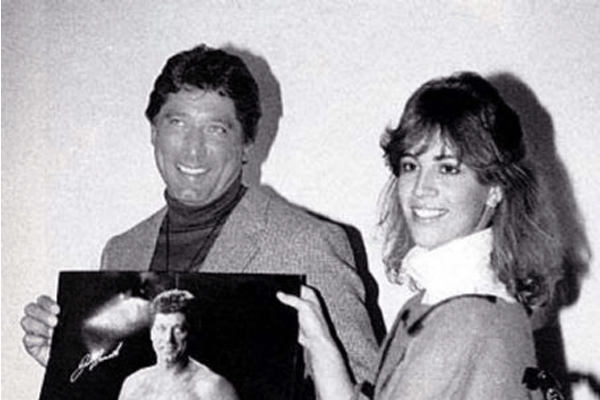 Joe Namath and his former wife Deborah Mays who got divorced after 14 years of marriage.
Picture Source: Who's dated who 
There is an age gap of 19 years between the two.
Being a bachelor for a long time, Joe became a dedicated father and a family man when the lovely couple had two children.
They don't have a son, both of their children are daughters. The elder daughter was born in the year of 1986 and was named Jessica Namath and the youngest daughter was born in the year of 1991 and was named Olivia Namath.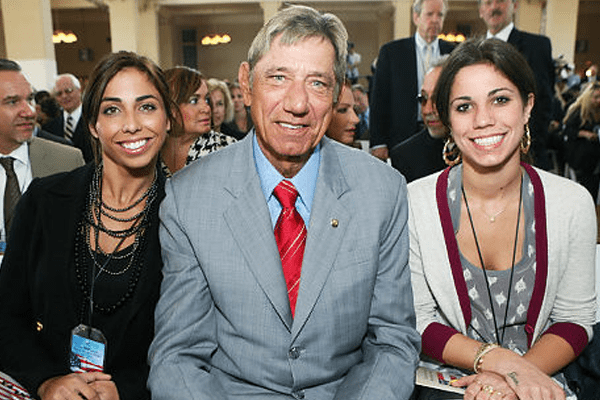 Joe Namath with daughters Jessica Namath and Olivia Namath.
Image Source: NYDaily 
Like many other famous athletes, Joe too had his fair share of trouble. He struggled with alcoholism, from the very early years of his marriage.
After a number of warning from his wife Deborah, Joe was able to control his habit of drinking excessive alcohols. But even after that, it couldn't save their marriage.
Joe Namath and Deborah Mays, who later changed her name to Tatiana Namath divorced. Their marriage had a good run of 14 years.
After the divorce was finalized, their two daughters started living with Joe in Florida.
Deborah said that their placid existence was the reason for their split.
Just like Muhammad Ali in the world of boxing, Joe Namath too had an impact on the transformation of American sports. Namath got his nickname "Broadway Joe" after he briefly retired over the issue of his ownership of a New York City nightclub.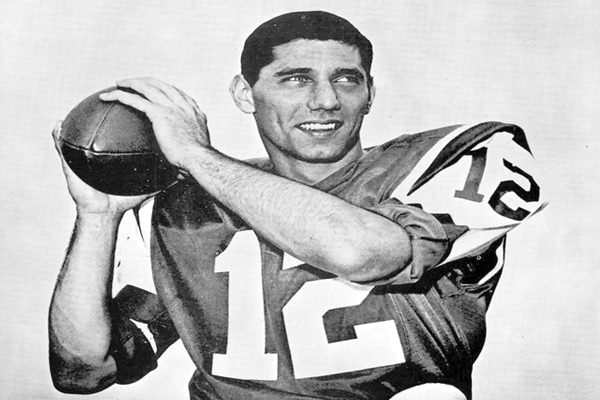 Joe Namath one of NFL's greats.
Photo Source: The Morning Call 
Even after leaving the game, the quarterback remained in the eyes of the public through TV commercials, movies, and theatre appearance.
For more News and Entertainment follow SuperbHub.