Choice of inner-wear plays an important part of your personality. The right choice of bras and panties not only make you look pretty but also confident. Your beauty can be enhanced with the right kind of inner-wear. There are so many bras and panty styles to choose from today. From Cosabella fishnet bralette to Cosabella low rider thong, take your pick to look great.
These styles are so sexy that even celebrities love to flaunt them. Kendall Jenner loves to experiment with different Bralette styles and Bec Judd loves G-string style so much that she prefers to wear it in the night. Likewise, Kate Bosworth just loves to explore different inner-wear styles. Here are some best inner-wears for your figure, take a look.
Cotton Racerback Bralette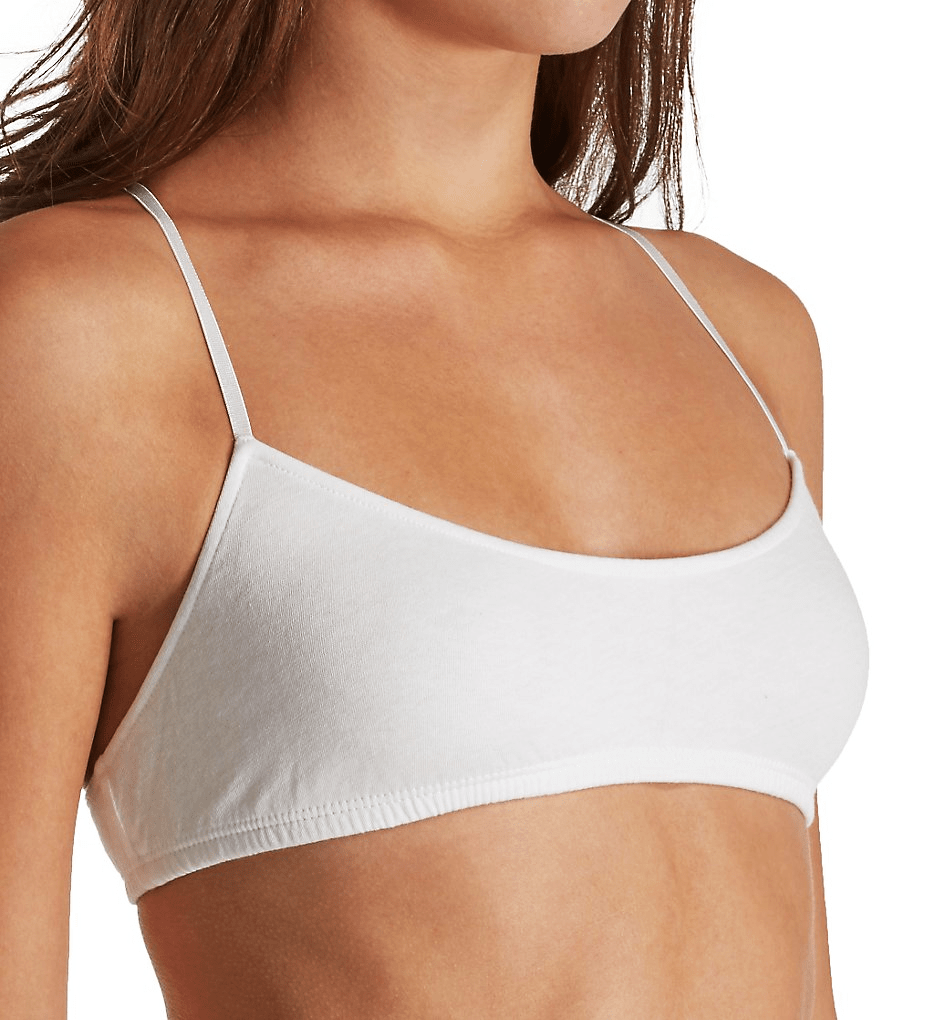 cBest Inner Wear 2018 Cotton Racerback.
Image Source: eBay
Cotton fabric is comfortable and ideal for summers. This bralette has a pullover style with a unique elastic rim. It also has a lace trim design at the borders that enhance the appeal of the bra. It's a must-have bra for this season. Its available in three different colors and a single size.
Cotton Low-rise Thong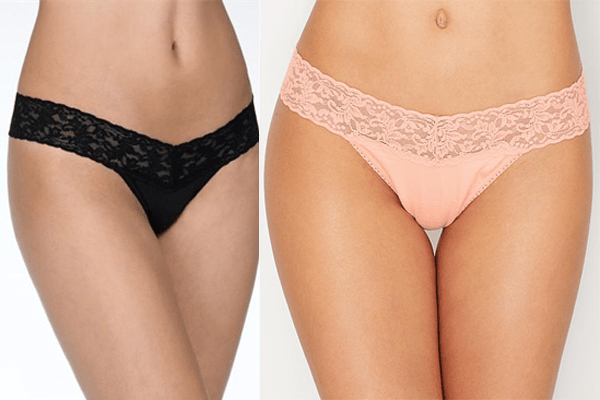 Best Inner Wear for your figure Cotton Low-Rise Thong.
Image Source: Branecessities/in the mood
This is another panty style that you should include in your collection. It has a cotton-lined gusset that makes it comfortable to wear. There is no rear coverage in this design still it looks pretty. The lace trim design makes this panty style sexier. Its available in three different colors and two different sizes.
Tall triangle Bralette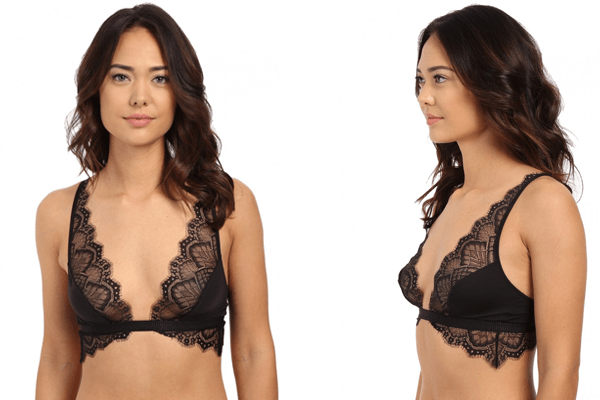 Lightly lined with full support and comfort; Tall Triangle Bralette.
Image Source: Bra4her
If you like to wear different types of Italian lingerie by Cosabella, this should be an ideal pick for you. Its light lined but it gives full support and comfort. It has wide straps with semi-sheer coverage. The lace band design of the bra looks great. It has a pullover style with adjustable straps for your comfort. It also features lined cups. Its available in six different colors and four different sizes.
Cheeky Hot Pants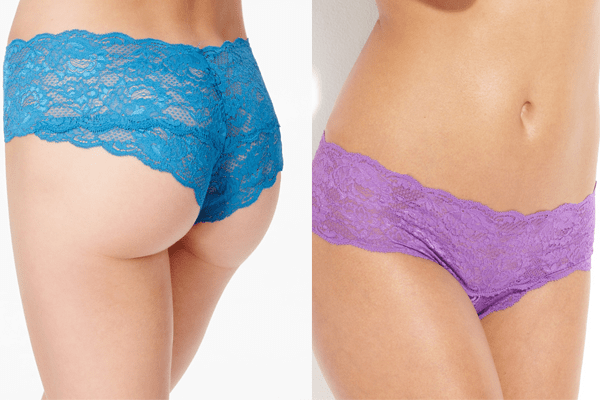 Cheeky Hot Pants for this 2018 summer.
Image Source: Macy's
Hot pants can make you feel uber cool and chic. It has a semi-sheer coverage with a cotton-lined gusset. It also has a soft elastic waistband that takes care of comfort. It also has a stretch lace that gives it a cool look. This playful design panty should be added to your inner-wear collection. It's available in five different colors and many sizes.
Scoopneck Bralette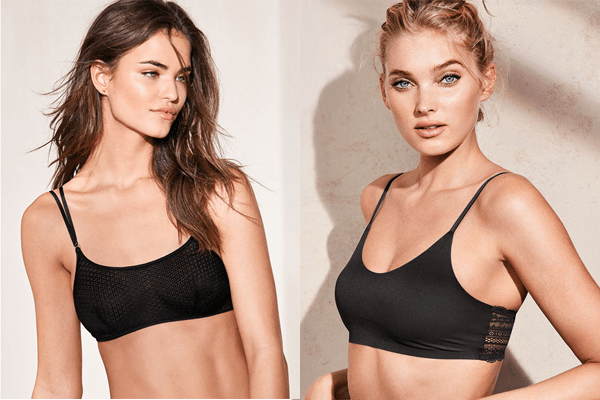 Best Innerwear 2018 Scoopneck Bralette.
Image Source: Victoria Secret Shop/Pinterest
With lace embroidery and chic design, this bra looks amazing. It has satin binding with underbust support. It also has mesh lining for extra comfort. The flower design makes this a stylish inner-wear. Its available in color black with three different sizes.
Low-rider Bikini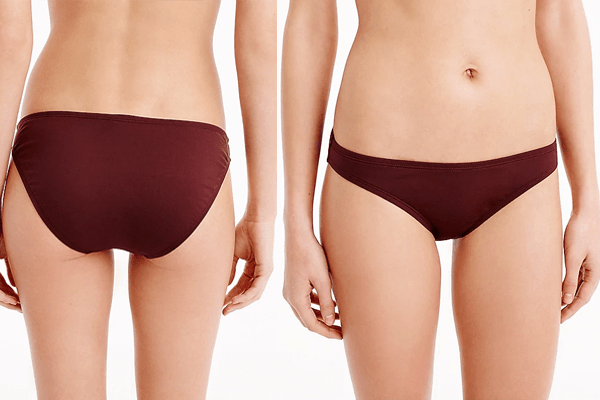 Soft Cotton Low-Rider Bikini is high on Fashion.
Image Source: Jcrew
Made from amazing ultra soft cotton fabric, this bikini is high on fashion. It has semi-sheer coverage with elastic waistband. There is detailed work with the low rider design with lace trim feature. It also has a cotton-lined gusset. It has moderate rear coverage that takes care of your comfort. Its available in many different colors and three sizes.
Strappy G- String
Strappy G String with lowrise design and soft elastic waistband.
Image Source: Lasenza
It's a must to have a strappy G string panty to up your fashion quotient. Its low-rise design with soft elastic waistband will make you feel great. It has semi-sheer lace trim design on the front panel with cotton-lined gusset. It's truly light in weight with a comfortable design. Its available in many different colors and a single size. Do add this to your collection this year.
Texture Bralette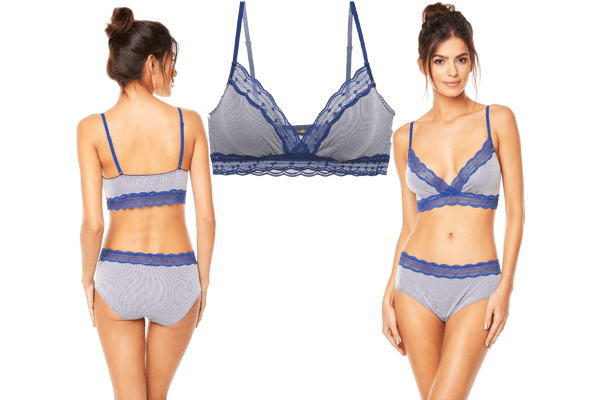 Textured Bralette is the best innerwear for this summer.
Image Source: Cosabella
Texture bralette and fishnet bralette by Cosabella not only looks sweet but also sexy. It comes with fabric base and woven style. It has dots lace trim design with adjustable shoulder straps. It is high on comfort and must have for your collection. Its available in a single color and three sizes.
Choose your style to flaunt your confidence.
Author Bio:
Susan Harris is a creative writer by profession and hobby, currently working as a freelance writer. She aspires to help her readers achieve their best style by sharing personal tips learned through both years of experience and thorough research.
Stay With SuperbHub for more Health and Beauty Tips.