Foundation of Youth:It is inherent human nature to always want to look good and stay young. When we are children, we are often attracted and boggled by the idea of getting older. As age passes by, we realize how easy it was to be a kid and not care about the world. The whole everyone wants to look and feel younger, even in their older age, nature does not allow us to do so.
As age passes by, our skin starts to age. Our metabolism starts decreasing and be start gaining more weight. Our organs begin deteriorating over time. While this is a truth of nature, that cannot be disregarded, it should also be noted that these effects can be slowed down by the help of proper exercise. Exercise thus is the real foundation of youth. While we nibble down on diet pills to stay trim and on creams to look younger, the real answer is just beneath our noses. Exercise is the best way to maintain youthful vigor and stay fit throughout your life.
Studies have found that people, who exercise in youth, have younger muscles in old age. Those people, who were elite athletes as youngsters, are more subjected to have stronger legs and a better body as age grabs them. The muscles of athletes and exercise prone people are healthier at the cell level than those of athletes. People who exercise often were found to have 25% stronger legs and 14% more muscle mass. Yes, the real foundation of youth certainly is exercise.
Everyone knows that exercise is a must. You do not need to stress yourself out for hours in the gym. Just get up and do some basics and you are set for life. What quick exercises can be done by amalgamating it in your daily routine, so you stay fit and require less time? Read on to find out.
Push Up
Pushups are the best way to tone your stomach and legs and keep your metabolism moving faster. Start on the knees as a beginner and then move down to the ankles.
Steam Engine
Look up about how to do the steam engines. This will increase heart rate and decrease the chances of heart diseases. Raise the knee to touch the alternative elbow and you are good to go.
Jumping Jacks
Jumping Jacks are quick and easy ways to raise the heart rate in seconds. This exercise also burns up more than a few calories so you can loosen up your belt in the long run.
Burpees
Just put your legs out behind you to the left and jump up to the right. This exercise tones your legs and improves muscle mass.
The plank position
Hold the plank position for some time in order to pave the way into a flat stomach and healthier body.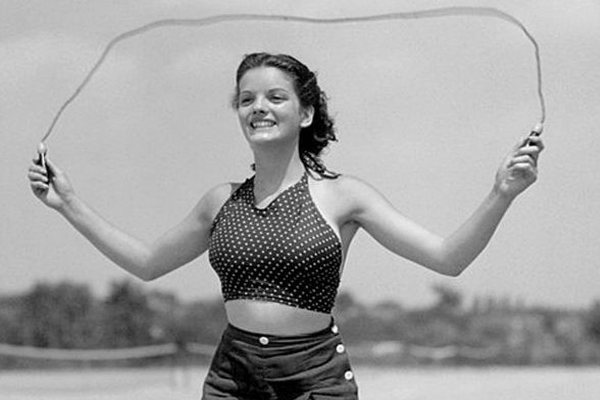 Skipping
Skipping is the fastest and the easiest way to move all the cells of your body do increase your heart rate. It moves every part of your body and tires you out fast. Also, you get a chance to skip. This exercise is certainly the real foundation of youth.
Jogging
Take out fifteen minutes of your day and jog around the compound of your house. This simple daily task will work wonders in keeping your body healthy and fit in the years to come.
Take some time out and start exercising. If you need more motivation to known how your body changes after regular exercise, read on to find out the benefits of exercising daily and hope it is the real foundation of youth.
Weight Control
With regular exercise, you eat better and digest your food better. You don't need to starve yourself to get the weight you desire. Just burn some calories every day, avoid eating high-calorie food and you will manage your weight properly.
Reduced risk of cardiovascular diseases
Physical activity decreases blood pressure and improves the good cholesterol. Exercise also makes your heart work better, thus avoiding in heart-related issues in the long run.
Reduced risk of Diabetes and Metabolic Syndromes
Regular physical activity has been known as the key to lowering the risk of type 2 diabetes as well as other metabolic issues. Metabolic conditions like high triglycerides, cholesterol. Blood pressure and sugar are reduced by exercise.
Reduced risk of certain types of cancers
Physically active people have been found to be less susceptible to cancer.
Strong bones and muscles
Using your bones and muscles to do something else than sit around the dek all day, will certainly help it become stronger and better. Exercise slows the loss of bone density with age.
Improved mental health and mood
Regular exercise keeps you happy and healthy. This directly improves your mental health and mood.
Want to stay young forever? Just exercise and you are good to go.