The MTV Personality & E! news "What's good", Zuri Hall is single as of early April 2018. She has always been open about what's going on her personal life with her fans via social media platforms such as Youtube.
The modern TV persona, Hall posted a youtube video with the title " I'm Single " that clearly states she's split with her longtime Partner cum Boyfriend Mettin Copier. Hence, Why Hall & Copier both have been silent about their Marriage rumor?
How Zuri Hall & Mettin Copier Met
Former Soccer Pro turned Model Mettin Copier got into a relationship with the Present face of E! news, Zuri Hall back in Ohio in 2012. Initially working through a long distance relationship, the duo later moved to Hollywood, California.
The lovebirds, Hall & Copier have shared their relationship journey with their fans with a video that distinctly talks about how they met & their journey up until early July 2016.
Zuri & Mettin have a shared Youtube account " Zuri & Mettin" with over 33K subscribers, where they've shared their love story, and also have done the "Inter-racial "Tag where they talk about their struggles and beauty of being an inter-racial couple.

The Journey Of Zuri & Mettin
Zuri Hall & Mettin Copier went viral when they first posted their relationship video, The Hall-Copier fans were quick to call the couple "#Goals ".
The Austrian Model, Mettin & the all-rounder Tv Host/ YouTuber Zuri Hall claim their family has been very supportive of their relationship when they were asked by fans about the bond they had in their " Inter-racial " Tag video.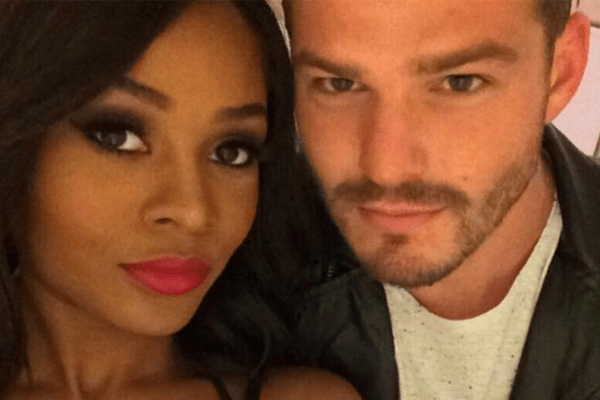 A cozy picture of Media Personality Zuri Hall & Austrian Model Mettin Copier        Image Source: YouTube/ZuriandMettin
Current Status of "#GOALS" Zuri & Mettin
As of 16 April 2018, Zuri Hall has confirmed breakup of the ideal couple "Zuri & Mettin" via her YouTube video titled "I'm single" where Hall addresses how Mettin & Zuri both need a sense of privacy in their life and have ended things in good terms.
Nevertheless, following the split of Hall-Copier couple, any rumors regarding their marriage have been discarded. Hall claims the "break-up" is all love situation and requests her fans to be supportive of the duo's decision to break ties.

Even after the mutual cut off, The YouTuber, Zuri Hall claims to have the same amount of respect for The Footballer Mettin just like she had throughout the 6 years of their relationship.
With the help of one of the largest social media platform YouTube, Zuri confirmed her breakup with the longtime boyfriend cum partner Mettin Copier & threw marriage rumors and questions into the dust.
We wish Hall & Copier luck with the path they're willing to follow in the near future!
For more Celebrity Entertainment & News, Visit SuperbHub