Zac Efron and Sarah Bro are dating. The heartthrob and the gorgeous swimmer have been sparking dating rumors since they were seen together at a fitness class in Los Angeles in January.
They continued to fuel speculation after having a sports-packed weekend together. However, fans are happy to know that the adorable couple is dating.
Zac Efron and Sarah Bro Are Officially Dating
Forget about Zac Efron dating Selena Gomez or Alexandra Daddario. The handsome actor recently made headlines when he was accompanied by Sarah Bro. Zac Efron has a new lady in his life, Danish Olympic swimmer Sarah Bro.
The pair has publically announced their relationship recently. The couple made an appearance together at a Los Angeles Kings hockey game on March 1, 2019. The stars were also enjoying each other's company at UFC 235 fight in Las Vegas on March 2, 2019.
How Did The Speculations Start?
On March 1, 2019, the Greatest Showman star and the Danish Olympic swimmer shared pictures of a night out at a Los Angeles Kings hockey game on their Instagram. Sarah Bro even wore a custom jersey. The amazing swimmer has said thanks to LA Kings for making her first hockey game special on her Instagram post.
The same day Zac Efron posted a selfie from the  Los Angeles Kings hockey game. He is covering his eyes with the team hat in the picture.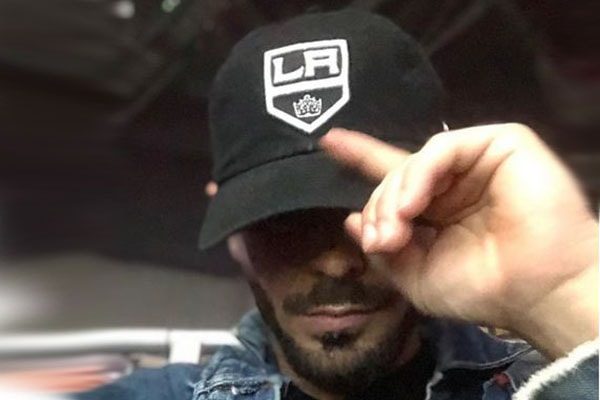 Zac Efron's Instagram post. Image Source: Instagram.
On March 2, 2019, the  High School Musical star was photographed laughing and sitting next to Sarah Bro. Zac and the Danish Olympic swimmer were at the UFC 235 fight in Las Vegas. When the TV cameras panned to Efron during the match, the star gave a salute to the camera. Sarah Bro sat next to the actor and looked on.
View this post on Instagram
Sarah and Zac had made an entry together and were having a great time at the UFC 235 fight in Las Vegas. Sarah  Bro follows the Extremely Wicked star on Instagram.  Zac does not keep up with his girlfriend on social media.
On March 5 Sarah posted a video on her Instagram story with a bouquet of flowers. Although she did not reveal her relationship with Zac, it opened a window for further speculations.
Who is Zac Efron's Girlfriend Sarah Bro?
Here are some pieces of stuff you need to know about the new girlfriend of Zac Efron.
---
Although Sarah hails from Copenhagen, she resides in Los Angeles now.
Sarah seems to be enjoying being in Los Angeles and frequently posts photos of herself swimming, spending a day at the beach, hiking and admiring the sunset.
Sarah was able to complete the women's 4 × 100-meter freestyle relay event at the 2016 Summer Olympics.
The gorgeous Sarah Bro loves working out. She is also a model for Scoop Models.
Sarah Bro is represented by TYR Sport and Scanleasing.


---
For more Celebrity News, and gossips visit SuperbHub.