Models have various diet plans for maintaining their curvaceous and flaunting body. Some models skip the food and do workouts only whereas some keep their body in shape following some diet plans and workouts. Model Yodit Yemane is one of the models who has been a pescatarian for a quite duration of time.
Yodit Yemane is an American model with an impressive height of 5 feet 6 inches. She has a curvaceous body with a measurement of 34-24-38. People wonder about how is this pretty model being able to keep her body so maintained. It might be a major concern of people who want to have a body like her.
Yodit Yemane's Diets and Workouts
Beautiful Yodit Yemane follows a Pescatarian diet for keeping herself fit and sexy. Her pescatarian diet includes seafood, egg, dairy products, and vegetables. Yodit has completely left eating meat or chicken after she became a pescatarian.
Yodit Yemane had taken part in MTV's Wildn' Out. Photo Source: YouTube
Hot model Yemane, who serves for different modeling agencies usually have fish items in her daily food which contains high protein and low fat.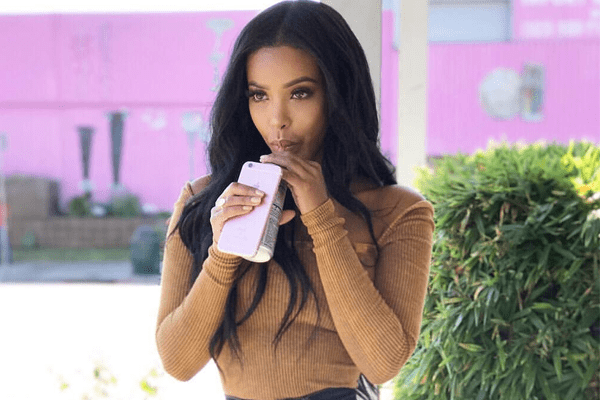 Model Yodit Yemane is very concerned about what she eats and drinks.
Image Source: Pinterest
The sexy model Yodit Yemane is not only concerned about diet plans. Along with diet, the lady is also focused on retaining an ample body with various physical workouts. She is also fluent in twerking her curvy body which has helped her to have a fit body.

Yodit's daily routine includes going to the gym, swimming, and drinking plenty of water to carry on being a fit, bold, and shapely lady. With hot looks and modeling talent, Yemane has collected thousands of fans on her Instagram page.
Model with positive vibes
The American model Yodit Yemane doesn't only care about physical appearance but also equally concerned about her mental health. She is a model with positive vibes. Yodit focuses on leading her life positively which has helped to sustain a glow in her attractive face.
Lively Yodit loves to spend her free time reading inspirational books. In her blog, she has mentioned that some of the books that she reads have helped her to cope with difficult situations and stress periods.
The list of books that Yodit reads are;
Act like a Success, Think like a Success by Steve Harvey
Lean In: Women, Work and Will to Lean by Sheryl Sandberg and Neil Scovell
Atul Gawande's The Checklist Manifesto: How to Get Things Right
Visit SuperbHub for more celebrity Entertainment, and News.