The Qatari Billionaire Wissam and a Pop-star Janet secretly had a child in 2017. Janet gave birth to a baby boy named Eissa on January 3, 2017, and got split in 2017 after five years of marriage.
The 52-year-old singer Janet Jackson and Wissam al Mana are battling contentious custody battle of their one-year-old son Eissa. They were planning to co-parent together but later Janet demanded a full custody.
Wissam is a Qatari businessman born in 1975. He is an executive director and co-owner of Al Mana Group. He became famous for marrying a pop superstar Janet Jackson.
Wissam and Janet Jackson had a son
Pop Diva Janet gave birth to the adorable kid in January 2017 at the age of 50. According to her personal representatives, she had a stress-free and healthy delivery. The proud mom also halted her Unbreakable World Tour to be a full-time mom.
View this post on Instagram
The couple seems much proud and happy to welcome their adorable son Eisse. She formerly expressed her desire to have children to the social media. While talking to CNN she said,
"I hope I'd be a good mother."
The Pop Diva Janet was born on May 16, 1966, in Garry Indiana. Her parents are Joe Jackson and Katherine Jackson. Janet is the youngest child of Jackson family. She has 27 nieces and nephews. Her estimated net worth is $175 million.
Bitter Divorce and Ugly Custody Battles
Businessman Wissam al Mana and Pos star Janet got married secretly in a private ceremony. A couple met at a party in a hotel in Dubai in 2010. They began dating since. On January 2017 Janet gave birth to a son named Eissa.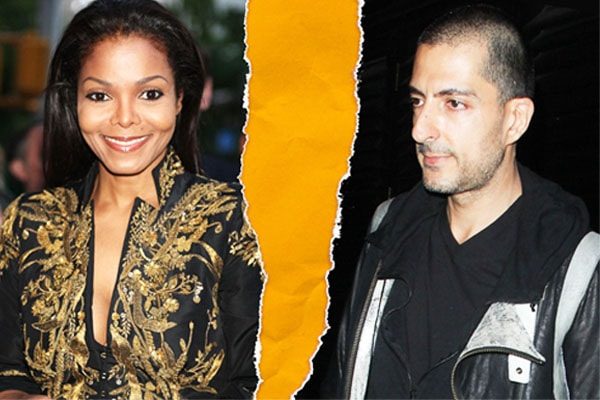 The divorce of Wissam with Janet took a nasty turn.
Image Source: Hollywood
Janet and Wissam got split in April 2017. The real reason for their divorce is said to be their contradicting religious views. Janet herself stated her relationship with Wissam as she felt controlled. She also said that she wants to keep her son away from it.

According to some sources, Janet called a police for her son's welfare when he was staying with his father Wissam. The police check went viral in the media. The divorce with a billionaire husband got even worse when Janet demanded a full custody of her son.
SuperbHub for Exclusive News and Entertainment.