American Actor/ Producer William Zabka kickstarted his career after his acting in the 1984 " The Karate Kid ". Zabka got married to his girlfriend Stacie Zabka back in 2008. William is blessed with a baby boy with his long-term wife Stacie Zabka. William is definitely a family man & is in love with his beautiful wife Stacie.
In spite of being under the wraps, William & his wife Stacie Zabka seem to have a lovely married life together. Considering Zabka's occasional adorable posts on social media on his son, the pair seems to be in unconditionally in love with each other & their son.
William's Wife Stacie is Gorgeous!
Zabka's wife Stacie is anything but ordinary! The blond beauty looks stunning with her petite figure & bright smile. We can positively say William is head over heels for Stacie because of their wide smiles when they're around each other.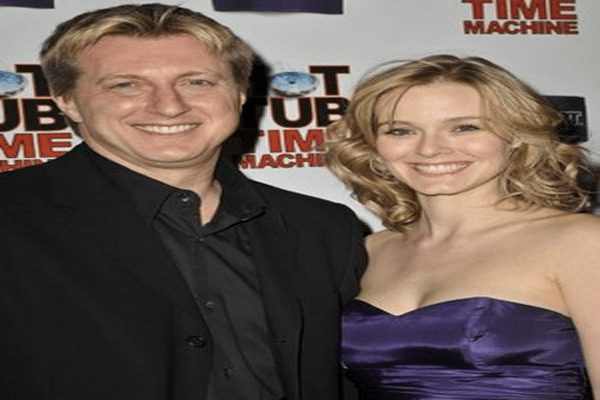 William Zabka & Stacie Zabka smiling widely at the Cabana Club in Hollywood, California.  Image Source: Superiorpics.com
The Couple, William & Stacie got married on June 29th, 2008 on a Sunday evening. Surrounded by friends & family, the couple seemed more than happy to tie the knot with each other & enjoy the night.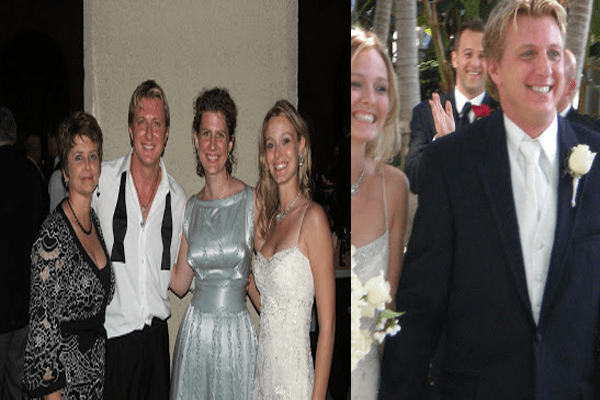 William Zabka & Stacie Zabka at their wedding in June 2008. Image Source:123thewalseths.blogspot
The happy faces of William Zabka & Stacie Zabka in their wedding pictures prove that the couple is still in love like they were in the initial stages of their relationship.
Lovely Couple William & Stacie Zabka
The duo, William & Stacie have a son who's approximately 7-8 years old. William Zabka is a great father & husband to both Stacie & their son. William occasionally posts pictures of his son & himself doing dad-son activities like hiking & camping. The dad-son duo reportedly travels a lot along with their friends & uncle.

William's wife Stacie Zabka is a surely a happy wife & mother who has a lovely husband & son that are very close & never miss out on adventures. The couple's adorable pictures & long term marriage surely proves the couple is in for a long-run.
We wish the happy couple, William & Stacie Zabka the best in their married life & we hope to see more of William's  Father-Son Adventure photos in the future!
For More Insights on Celebrity Life & News, Visit SuperbHub.