Whitney Scott Mathers is known as the youngest daughter of Eminem amongst three daughters Alaina Mathers and Hailie Mathers. Adopted by Eminem, Whitney was born to his ex-wife Kim Scott from her relationship with Eric Harter. Eminem's youngest daughter Whitney is in his custody and has devoted to his parenthood, she was born on April 16, 2002.
Whitney possess American nationality and white ethnicity. She lives in Detroit, Michigan and is secluded from media. Daddy's girl Whitney Scott Mathers is a lovely teenager of 16 and is never known to be in any relationship with a guy.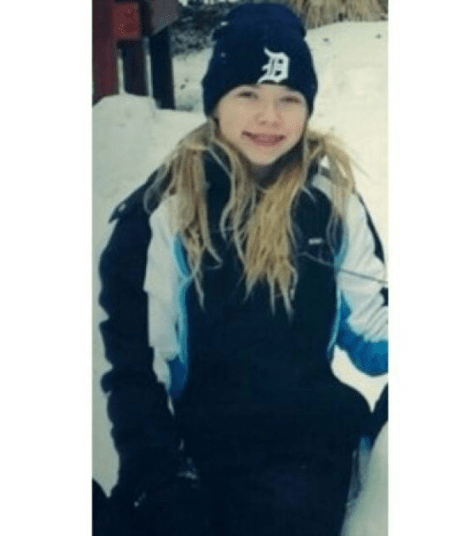 Eminem's youngest daughter, Whitney ScottImage
Source: Kim Scott Twitter 
Whitney Scott Mather's Biological Parents
Whitney's biological father is Eric Harter. He is a tattoo artist and was engulfed in several criminal acts and drugs. Less exposed as a father to Whitney he kept tangling in legal issues and found himself behind bars.
Eminem and his ex-wife Kim Scott separated in 2001 after her extra-marital affair with Eric Harter. It was in 2006 when Eminem re-married again with Kim and legally adopted Whitney. However, the marriage didn't last long and came to an end after six months.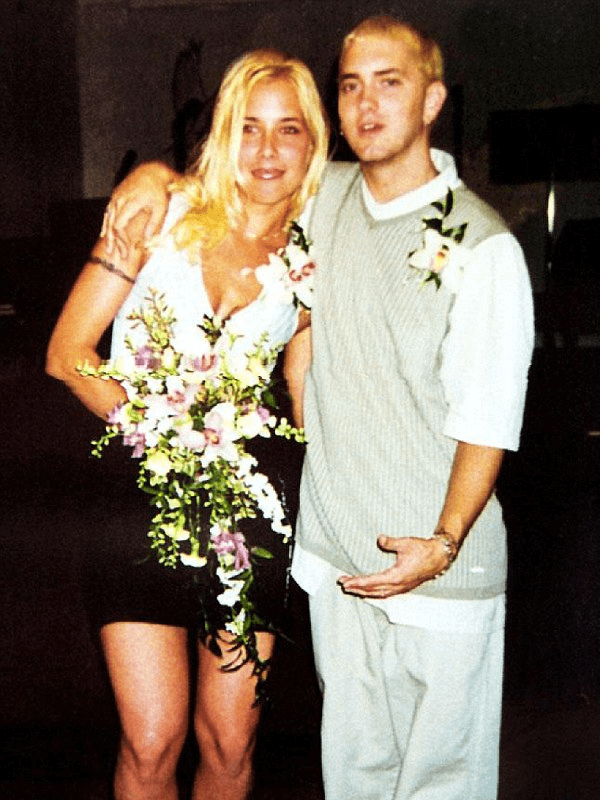 Eminem with ex-wife Kim Scott. Whitney Scott Mathers was born to Kim and Eric and adopted by Eminem.
Source: Daily Mail
Kim Mathers had a troubled life. In 2015, Kim had a DUI car crash case and her attorney spoke it was a suicide attempt. In an Interview with Detroit Channel 995 radio show Kim had stated that she took some pills and hit the gas aiming for the pole.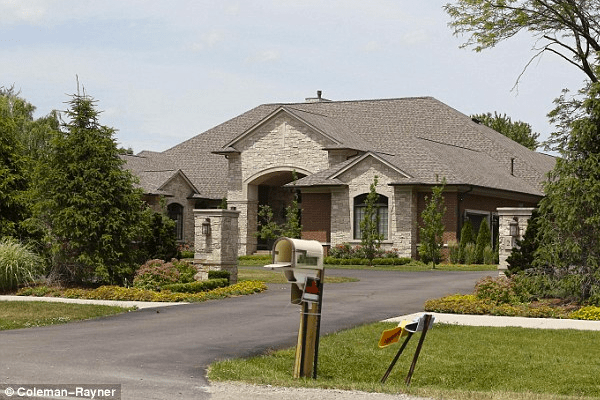 Eminem's ex-wife Kim Scott's home in Macomb, Detroit. 
Disturbed Kim had talked to a radio station that she is left isolated and alone away from her family and friends though she has money.
Eminem's youngest daughter Whitney's Aunt Dawn Scott also had passed away in January due to the heroin overdose. Dawn Scott is the biological mother of Eminem's adopted daughter, Alaina Mathers.
Whitney's biological mother Kim Mathers tweeted a picture of Whitey with her uncle Nathan Kane Samara. Nathan is also a rapper, producer, and artist, he lives in Detroit.
Whitney Scott Sisters
Among three daughters Whitney is Eminem's youngest daughter. The eldest daughter is Amanda Scott(Alaina) who was born in 1995. Eminem's first and only biological daughter Hailie with Kim was born on December 25, 1995. Eminem's 2002 "Hailie's song" and 2004 "Mocking Bird " is a tribute to his daughter Hailie.
Eminem loves his daughters a lot and thinks world of them. Eminem has mentioned all his daughter in the song "Going Through Changes" lyrics:
"Hailie, this one is for you. Whitney and Alaina, I still love your mother, that'll never change."

For more celebrity news and entertainment stay with SuperbHub.