Modeling is a career many pursue, and it has made a reputation of its own. However, it would not have been possible if not for model Christie Brinkley. Ever since she came in the limelight, she has taken the modeling world by storm. No wonder she has earned a great number of fans.
All of them have been very keen to know more about the model, and one hot topic is one of Christie Brinkley's ex-husbands, Richard Taubman. Let us know more about him.
Who Is Richard Taubman?
Christie Brinkley's ex-partner Richard Taubman was born in 1948. He was a real-estate developer and had several jobs over the years. His father's name is S. Morris Taubman. Richard was also a singer in the past but came to the limelight only after he got married to the top model Christie Brinkley.
Richard Taubman was also a singer in the past. Photo Source: Pinterest.
Taubman got married to Brinkley in 1994. He was the beauty's third husband after Jean-Francois Allaux and singer Billy Joel. He met the model thanks to some friends and started dating not too long before her divorce with musician Billy Joel.
A Horrifying Accident
Before tying the knot, Christie Brinkley and her ex-partner Richard were on a trip with some pals. And during that heli-skiing trip, the helicopter plunged down on the snow and caused a huge accident. They, along with another friend, Sandra Will Carradine and her son Cade were heli-skiing when the accident took place. The model and her friends did not suffer any major injuries, but the same could not be said for Richard. He ended up with a collapsed lung, a broken collarbone, and fractured ribs.
View this post on Instagram
The accident was terrible, but both Brinkley and Taubman got together after the event. It reportedly brought them closer, and they tied the knot on December 22nd of 1994. The marriage sadly did not last long, with them ending up divorced in 1995.
Did They Have Any Children?
During the time of their marriage, the pair had one child. The beautiful baby boy was named Jack Paris Brinkley Cook. Reportedly, Christie filed for divorce a few weeks after the baby was born.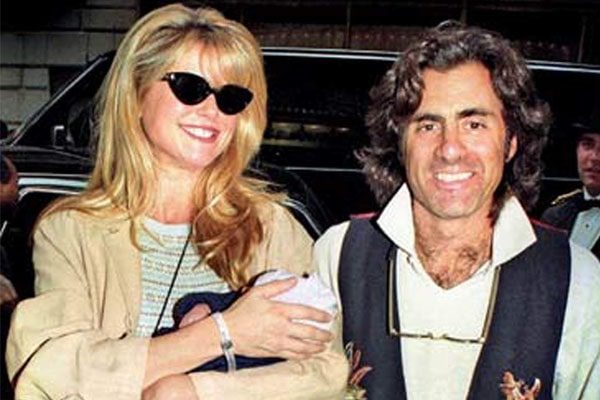 Christie Brinkley and Richard Taubman seen with young Jack in his mother's arms. Image Source: The Economic Times.
Christie Brinkley's son was later adopted by the model's fourth husband, Peter Cook. He has now grown up and has made a name for himself as a young businessman and entrepreneur.
Why The Divorce?
As mentioned earlier, Taubman has had many jobs, and some believe that this uncertainty of jobs played a major role in the divorce. Some sources also say that he ended up owing a great deal of money to the model.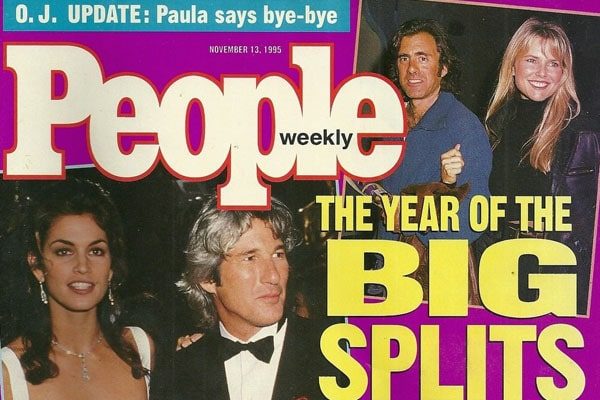 A magazine published after the divorce of the pair featuring them on the cover. Image source: Amazon
The exact reason is still unknown, but most rumors probably had a part in it. He also agreed to forfeit his visitation to his son and has not married since.
Most of Taubman's information is still in the dark, and his history is something everyone wonders. We can say the same about his net worth. No one knows how much it is, but according to several sources, it is estimated to be in a seven digit figure.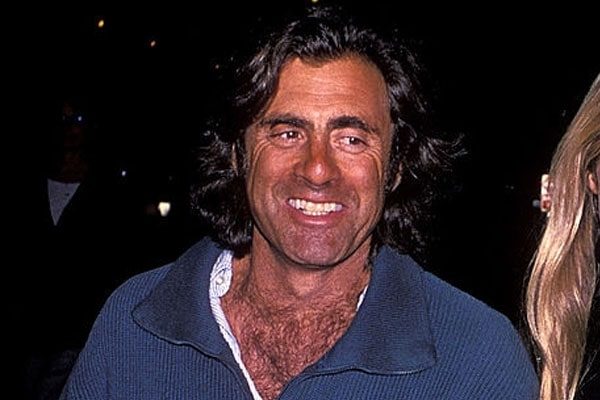 Christie Brinkley's ex-husband has an astonishing net worth of 7 digits. Image source: Pinterest.
Nevertheless, Richard's ex-wife Christie Brinkley's net worth is estimated at a grand of $80 million and will most definitely have a rise in the near future.
How is Richard Taubman Now?
Christie Brinkley's ex-husband Richard Taubman has remained in the dark for a while now. Some people have been wondering whether he is still living, and his well being is unknown.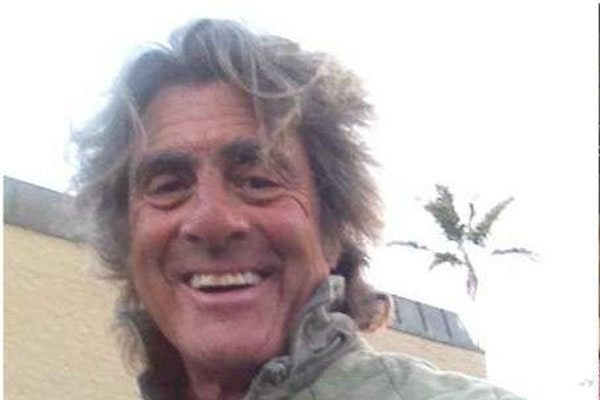 Richard Taubman is doing great and with good health, will live for a long time. Image Source: Body Height Weight.
However, we can say that he is still kicking and is living in good health.
Make Sure To Follow SuperbHub For More Updates On Celebrity News, Entertainment, and Biography.