American actor Tyler Perry, famed for his role Madea in play 'I Can Do Bad All by Myself' is married to Ethiopian model Gelila Bekele. Tyler and Gelila have been together since 2009, blessed with son Aman in 2014.
The couple has been engaged in multiple professions at the same time. Perry is not bound in a single profession; he is a screenwriter, songwriter, producer, and director too. As same as Tyler, Gelila Bekele is also a drama maker, social activist, model, and a documentary filmmaker.
Tyler Perry's Kids And Family with Gelila Bekele since 2009
Gelili and Tyler are in a relationship since 2009. The duo was blessed with son Aman Tyler Perry in 2014. Gelila and Tyler kept the secret of having a baby till eight months and only announced it before a month of delivery on the occasion of 45th birthday of Tyler Perry.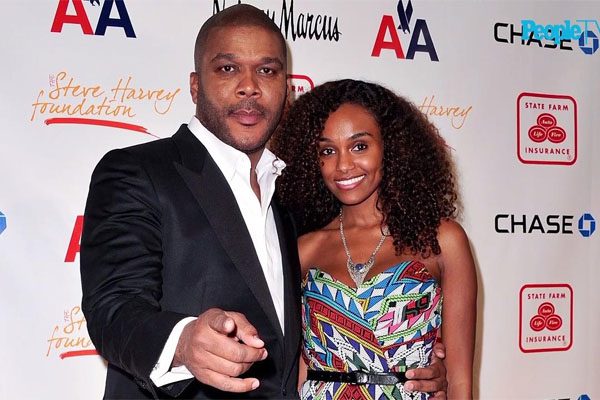 Tyler Perry and Gellila Bekele are together since 2009. Image Source- People
Tyler and Gelila are now nearly to a decade of their relationship and are parenting a child till date.
 Gelila Bekele To Be Wife Of Tyler Perry
The versatile personality, Tyler Perry has a family of three; son Aman Tyler Perry, partner Gelila Bekele and him since 2014. To-be-wife of Tyler Perry, Gelila Bekele has been working in the global brands like Ann Sui, Pentene and L'oreal, Levis, Deisel, and pinko. Moreover, Gelila had made short films like "Mai: Life is not Honey".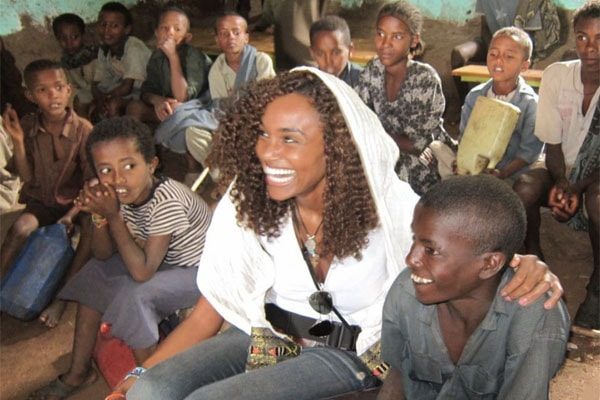 Galela Bekele, a Social activist in the event of Charity Water.
Image Source-the catwalk
Besides the camera life, Gelila and Tyler are also active in social and humanitarian work. Gelila also works on social and global issues; she is involved in team Charity Water, which addresses the need for clean and safe water in developing countries.
Tyler Perry is also famed for films and social works. As in films he has shown his tremendous acting and writing skill in many Tv series. He has also received Black Entertainment Television Award for outstanding actor and writer under the theatrical film category.
Tyler Perry honored with Peoples Choice Humanitarian Award.
Image Source-Soap opera news
Also, as same as Gelila, Tyler is also active in social works. In 2009, Tyler funded for 65 children from Philadelphia to visit "Walt Disney World." Tyler has been donating millions to the organizations like Feeding America and Charity Water. He was awarded by Peoples choice Humanitarian in 2017.
SuperbHub for more Celebrity News and Entertainment.