South African comedian Trevor Noah has split with his girlfriend Jordyn Taylor after four years of dating. The charming comedian has put an end to his past relationships on a sad note.
The couple had a beautiful relationship. Is it true that the joyous comedian went through a tragic breakup with  Jordyn Taylor?
What Could Be The Reason Behind Trevor Noah and Jordyn Taylor's Breakup?
Trevor Noah broke his relationship with his girlfriend Jordyn Taylor after four years of dating in summer 2018. Jordyn Taylor spilled the beans regarding the relationship through Instagram.
A fan asked Jordyn about her relationship with Trevor Noah in a Q&A session on Instagram. The beautiful model stated that they broke up in summer 2018.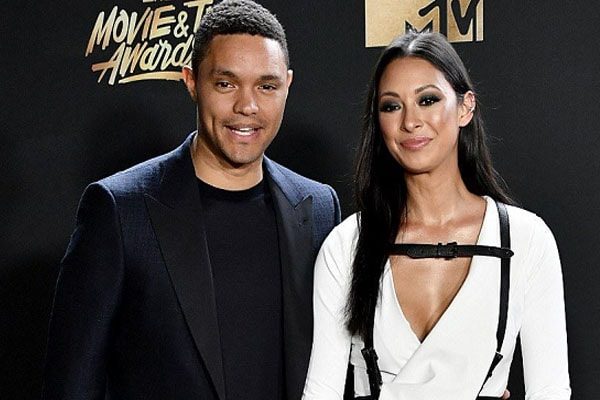 Jordyn and Trevor together. Image Source: Getty Images.
Jordyn Taylor expressed her love towards her former boyfriend, Trevor. She said that she loves the comedian. Who can resist the charming and dashing Trevor?
Jordyn even mentioned that half the things on her inbox are about Trevor. Trevor has not given his statement regarding the relationship as he likes keeping things private.
Their break up is conflict free. Who knows but Jordyn and Trevor may even get back together in the future. Jordyn no longer follows Trevor Noah on Instagram but the real estate agent follows The Trevor Noah Foundation. Jordyn has also got pictures of him on her social media.
Trevor Noah's Relationship With Jordyn Taylor
The former couple started dating in 2015. The couple was spotted together walking hand in hand in New York. They were in a  lovely relationship and the ex-pair of Jordyn and Trevor enjoyed a lavish lifestyle together. They also attended red carpet events together and enjoyed going trips. With Jordyn Taylor's estimated net worth of $2 million, no wonder they could afford all of that.

Jordyn Taylor has shared romantic moments with Trevor on social media. Trevor has not revealed much about his relationship.
View this post on Instagram
The former adorable couple had a strong bond. Trevor introduced Jordyn to his friends from South Africa. He took her to Mzansi as well. Trevor Noah breaking up with girlfriend Jordyn Taylor was shocking and unexpected.
Past Relationships of Trevor Noah and Jordyn Taylor
Before dating Jordyn Taylor, Noah was dating Dani Gabriel. Dani and Noah dated after knowing each other for five years. They started dating in January 2014.
They were rumored to be engaged. The couple parted ways due to Trevor Noah's busy schedule. Jordyn Taylor and Dani Gabriel have a lot in common and resemble each other.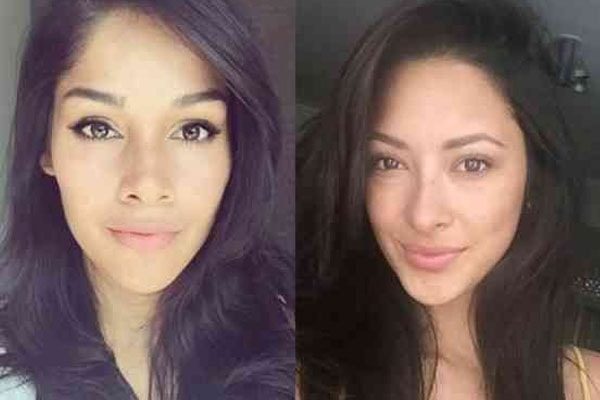 Jordyn Taylor and Dani Gabriel resemble each other. Image Source: Yahoo
As for Jordyn Taylor was in a five-year-long relationship with Vincent Giuliano before dating Trevor. Vincent died in a car accident in September 2011. The tragic death of her lover inspired Jordyn to sing songs about him.
For more News and Celebrity Entertainment visit SuperbHub.