Tom Selleck, Blue Blood star, is blessed with a beautiful family with his wife Jillie Mack, daughter Hannah and son Kevin Selleck. The Hollywood Star Tom has contributed half a century years in the film and TV industry.
Actor Tom Selleck is a hardworking family person who gives equal time to his work and family. Tom is a proud dad of two children and a perfect husband of British actress Jillie Mack.
Tom Selleck's Wife Jillie Mack
Hollywood Star Tom Selleck married twice in his life. Firstly, Tom was married to model Jacqueline Ray in 1971. But Tom's relationship with Ray didn't last long. The two got divorced after 11 years of married relationship in 1971.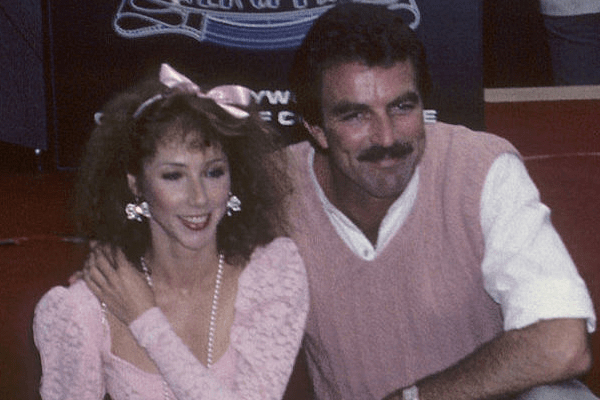 Tom Selleck with his wife Jillie Mack.
Image Source: Ninja Journalist
After being officially separated with the first wife Jacqueline, Tom married again to a British actress Jillie Mack on August 7, 1987, before some family people in Lake Tahoe, Nevada, and their married relationship is going well till date.
Jillie Mack, Tom's wife is an actress along with a dancer. Jillie is popular for her role in Magnum, P.I.(1980), Frasier(1993) and Silverfox(1991).
Son Kevin Selleck
After being divorced from his first wife Jacqueline Ray, Tom adopted the son of his first wife, Kevin Selleck. Tom gave his surname to his adopted son Kevin and raised him up despite Kevin's financial problems and addiction.
Tom had to go through various struggles to overcome the addiction of his son Kevin. Finally, he succeeded to bring his son on the right track and to help him become a successful actor. Tom's son Kevin is famous for his role in Magnum, P.I. and Scream 2. Kevin is presently married to Annabelle Selleck.
Daughter Hannah Margaret Selleck
After some years of married relationship with Jillie Mack, Tom became a father of a daughter in December 1988 with Jillie who was named Hannah Margaret Selleck. After the birth of Hannah, Tom changed his residence to the ranch house with a horse corral and an avocado farm.
Since Hannah's childhood, love for horse riding grew inside her which made her a world-class equestrian today. She is an expert in horse riding. Although Tom and his wife Jillie encouraged her in other extra activities, she chose horse-riding as her career.

Although Tom went through various ups and down in his life, he always supported his family and succeeded to keep a good relationship with his beautiful family.
Visit SuperBhub for more celebrity News, Biography, and Entertainment.