Image source: Chideo
With few exceptions, the marriage life is an important and most desired thing in everyone's life.
It is not the case that love of your life is always the perfect one. You may rush into one person thinking that is the perfect one. And it turns out that life cannot go well with that person.
Well, life goes on and so do love. You can always find the better love life when not satisfied with the one.
An American comedian, actress, and singer Tichina Rolanda Arnold, who has been active in Hollywood industry, might be a perfect piece of this case.
Tichina Arnold dives again into love after two unsuccessful marriage. Let's go deeper to know about her conjugal lives.
Tichina Arnold Ex Married Lives
First of all, Arnold was married to former professional boxer Lamon Brewster in the year 1992 and maintained the conjugal relationship for three years. The pair parted from each other in 1995.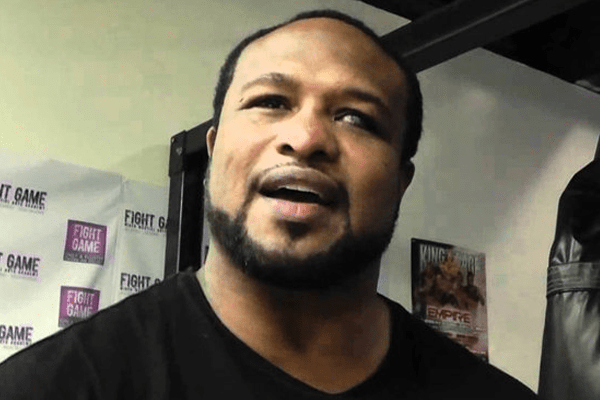 Picture Source: HitBerry
In March 2012, Arnold was interviewed about the things that she learned from the past relationship. In reply to Essence, she said, "To not be so boss around people. I realize, when you're single, you're more independent." Furthermore, she shared how a blissful marriage took a radical change after the third month of the marriage.
"But after you're married, that things completely changes. So there I was sharing a car, sharing a house, and even sharing the money. Basically sharing everything. That was akind of adjustment. On one fine day I made plans for us to travel, because I am a travel girl. After he came home, I told him, "Hey babes, we're tripping to Mexico!" He started staring at me, and I said, "What's wrong? Is there any problem?" He then says to me, "Babe, but you have not asked if I wanted to go." That was wow. I don't think that type of sharing is important. I am akind of personthat takes a control of a situation, but at some points you really have to learn to humble yourself, and to surrender yourself. I'm bad with submission, so that's where marriage and relationships tis very hard to deal with."
That's not the end of her love life. She fell in love with a music producer Carvin Haggins.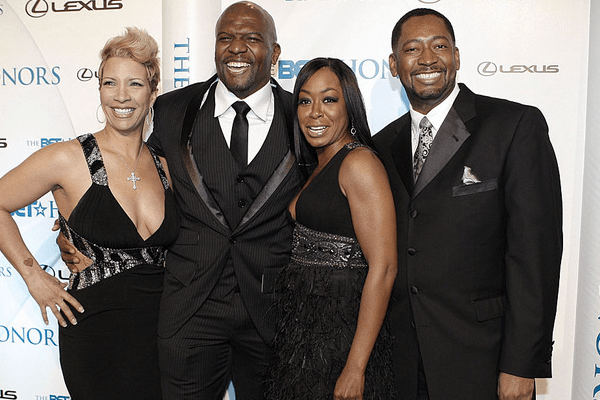 Image Source: girls-sexycelebrities.blogspot.com
Like Ex – married life this relationship also didn't last long. But their love created a life, and the daughter named Alijah Kai Haggins born on March 16, 2004.
Arnold, who is a strong believer in two marriage life then fell in love with former Golden State Warrior's Assistant Coach, Rico Hines.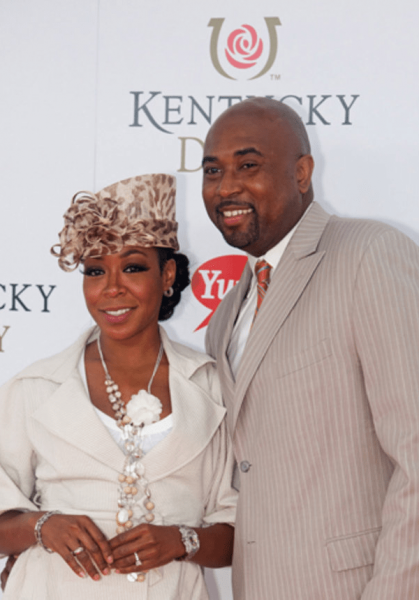 Picture credit: Essence
Sharing about her relationship with Rico in March 2012, Tichina said,
"In my opinion, every individual deserves two marriages, it is because the first one might not be right. You really never thought about this. That's why divorce is a rock for you. All of us want our marriage to last, but that' not always the case. But after Rico, I already knew what to say to him, and I knew where this relationship is going to move. And, when he convinced he was able to make it, I devoted myself to him. The relationship is all about building trust. Before I met him, I didn't trust relationships anymore. I wasn't in a situation to put myself  in another person."
The charming Arnold got into conjugal life with Rico on August 18, 2012, in Honolulu, Hawaii.
The pair could not sustain their married life and separated in January of 2016 after finding that Rico was cheating on her.
New love life again
She is again in love.
The 48-year-old star was having a great time with her alleged boyfriend last month.
She's in love with a professional heavyweight boxer from Detroit, Cedric Boswell.  Their bonding looks comfortable.
Arnold is unfortunate in love on the basis of past relationships, but she surely has a wonderful bonding with her family members. Her family is her heart, and her daughter is her diamond and can't compare anything with her family. She keeps posting about her daily life with her daughter.