The Mexican actress Ariadna Thalia Sodi Miranda aka Thalia Sodi has been in a marital relationship with Tommy Mottola since 2nd December 2000. Despite the age difference of 22 years, Thalia Sodi's relationship with her husband Tommy Mottola is an example to all the couples around the world.
Mottolla, Thalia's husband was born on 14th July 1949 whereas Thalia was born on 26th August 1971. According to their birth date, they have a huge age difference of 22 years. But love finds its way in their life as they were meant to be together for each other.
Thalia Sodi's relationship with Tommy Mottola
Actress Thalia Sodi tied the knot with the music mogul Tommy Mottola on December 2, 2000, at St. Patrick's Cathedral in New York City. Their wedding was not less than a royal wedding. Thalia was in a white gown with an impressive train designed by designer Mitzy.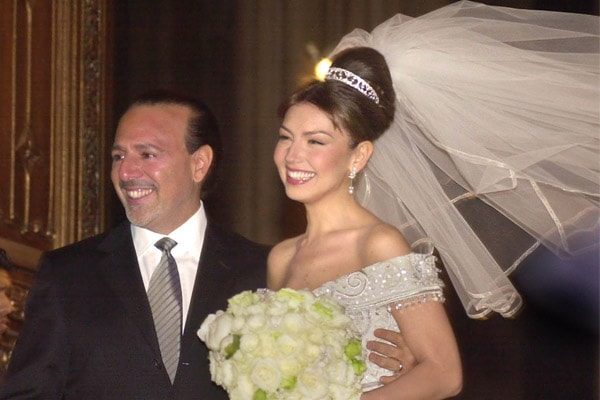 Beautiful Thalia's wedding day with Producer Tommy Mottola was worthy of Royalty. Photo Source: Pinterest
The romantic couple's married relationship has crossed seventeen years in 2018. The spark in their bond is still the same as they had started. Till date, no any rumors have spread in the news about this couple planning to separate or having any kinds of conflict.
Thalia is a mother of two kids with her husband Mottola. Her eldest daughter Sabrina Sakae was born in October 2007. Youngest Son Matthew Alejandro was born in June 2011. The couple lives a contented life with their two kids in the New York City.
Thalia Sodi's husband Mottola's past relationship
Thomas Daniel Mottola aka Tommy Mottola married thrice in his life. The former head of Sony Music Entertainment Mottola tied his knot with Lisa Clark, daughter of ABC Records head Sam Clark in 1971. The duo separated officially in 1990 after having two kids, Michael and Sarah.
After divorcing Lisa, Tommy married American singer Mariah Carey on 5th June 1993. The couple divorced in 1997. The actual reason for their divorce was Mottola's harsh behavior with Mariah. He confirmed the allegations of physically, emotionally and mentally abusing his second wife.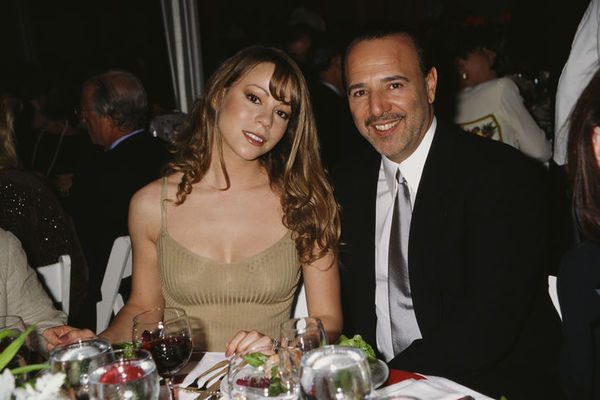 Before getting married to Thalia, Mottola had tied his knot with Mariah Carey. Photo Source: Viva la
Then, he found Thalia Sodi with whom he has been in a relationship since 2000. The bond between the couple gives a hint that this time Tommy hasn't repeated his old mistakes. Thalia is happy with her husband Tommy and even thanks her husband for her beauty and youth.
Visit SuperbHub for more  News and Entertainment.