American professional wrestler Taryn Nicole Dryden, who goes by her ring name Taryn Terrell has been in the pro-wrestling business for over a decade. Having worked for top companies like Total Non-Stop Action Wrestling (TNA) and WWE, she has carved out a nice career for herself. Along with her wrestling career, her personal life is pretty good right now thanks to her marriage to Joseph Dryden.
Before marrying Joseph, Taryn was in a relationship with another WWE star, Drew McIntyre, whom she married in 2010. But the marriage only lasted a year and the two got divorced. After dating Mark Lewis for two years, she eventually found the right man for her in Joesph and the two got married in 2015.
Marriage to Joseph Dryden
In 2015, the former Knockouts champion Taryn Terrell started dating Joesph Dryden. Joseph Dryden is a professional motorcyclist as well as a stuntman. He is known for performing stunts in various movies. His most notable work includes being the utility stuntman for hit movies Spiderman: Homecoming and Antman and The Wasp.
Taryn Terrell's husband Joseph Dryden is a stuntman.
Image Source: Twitter
Terrell and Joseph engaged in a love affair. Later in 2015, they ended up getting married. The wedding ceremony took place in front of friends and family and the two vowed to be together for eternity.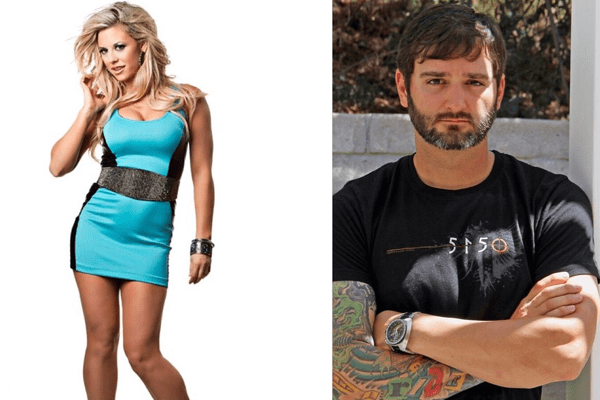 Tayrn Terrell and her husband Joesph Dryden
Image Source: Pinterest
The two are still together and are living a happy life. Joseph continues his work as a stuntman whereas Terell left TNA in October 2017.
Previously Married to Drew McIntyre
Before her marriage to Joseph, Taryn was previously married as well. She was married to Drew McIntyre. Drew is also a professional wrestler who is currently working for WWE, drew is touted as one of the future main eventers for WWE.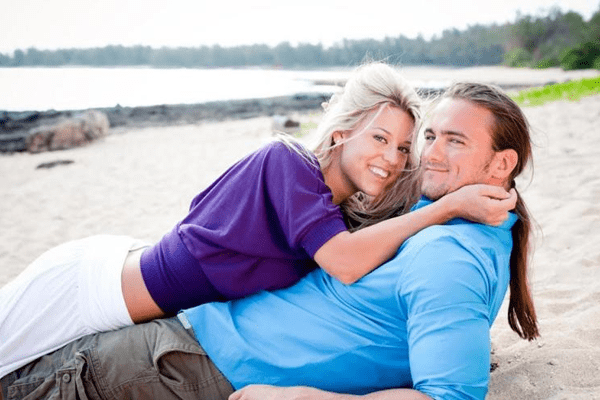 Drew McIntyre and Taryn Terrell
Image Source: All Wrestling Superstars
Drew and Taryn started dating way back in 2009. A year later, the two got married in Las Vegas. Unfortunately, the two divorced just a year later. The two had an altercation at a hotel, where Taryn reportedly beat up Drew. This also caused Taryn to be fired from WWE.
Relationship with Mark Lewis, Daughter
In between her two marriages, Taryn dated metal musician Mark Lewis. Thay started dating in 2013, two years after her first marriage fell apart. The two were together for 2 years before eventually splitting in 2015.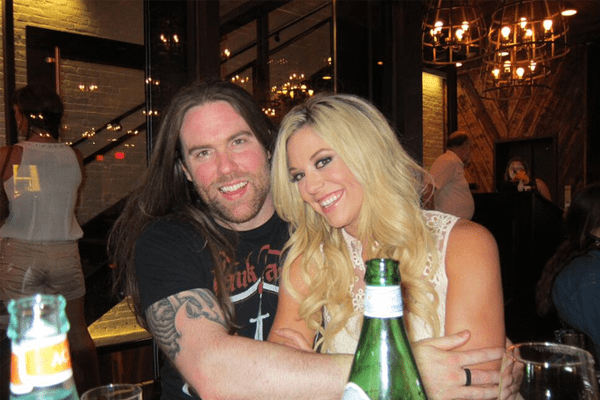 Tayrn Terrell also dated Mark Lewis
Image Source: Fab Wags
On March 2, 2014, Terrell gave birth to her first child, a daughter named Emerson. While she hasn't revealed who the father is, it is believed that Mark is the father of the girl.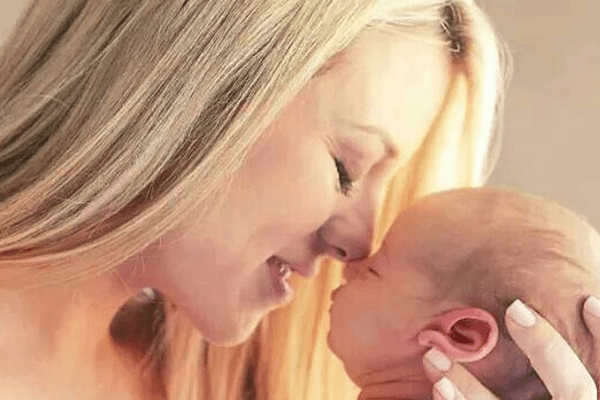 Taryn Terrell and her daughter Emerson
Image Source: Pinterest
For more News, Biography, and Entertainment visit SuperbHub.