Tara Beane and Billy Beane, a former American baseball player, are married since 1999. The couple is parenting twins kids: daughter Tensley Beane and son Brayden Beane. However, Billy has also one daughter Casey Beane from his first marriage with Cathy Sturdivant.
Tara Beane is not a media personality but is famous as the wife of Billy Beane. They have nearly completed two decades of their marriage. Regardless of not being in the same profession, the duo shares good bonding and enjoying the family life.
Billy Beane's wife, Tara Beane
Billy Beane and wife Tara Beane are together since 1999. Tara is the second wife of Billy with whom he has twins kids. Mr. Beane's first marriage was with Cathy Sturdivant, a three-time All American Tennis player at San Diego, US in February 1986. Cathy was Beane's childhood friend since their early days in San Diego.
Besides being a former baseball player, Billy also works for Oakland Athletics as an Executive Vice President of Baseball Operations. Moreover, a movie named Moneyball: The Art of Winning An Unfair Game was released in 2011 which was based on Billy Beane's life. In the movie, Brad Pitt portrayed the role of Billy Beane and later the release of Moneyball, Billy is also recognized as Moneyball Man.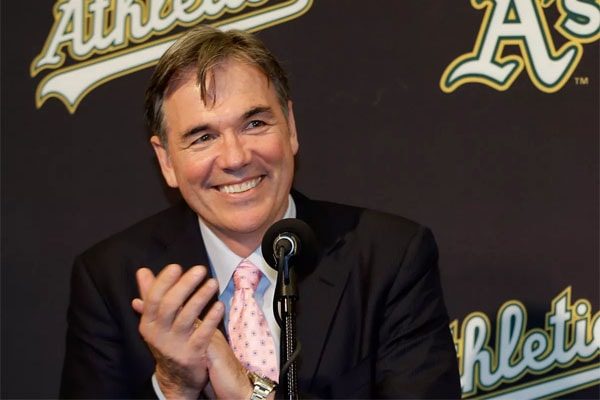 Billy Beane addressing the press conference.
Image Source- Pinterest 
Tara Bean tends to make a less public appearance and her last was on the premiere of Moneyball held at The Roy Thomson Hall Toronto. Tara and Billy are living with their twins kids in Danville, California.
Tara Beane, Mother Of Three Kids
Tara Beane is a mother of three kids: Casey Beane, Tensley Beane, and Brayden Beane. However, Casey is not her biological daughter; she is from the first marriage of Billy Beane with Cathy Sturdivant.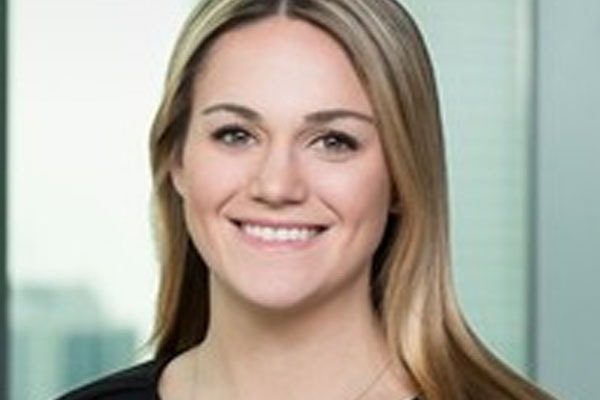 Daughter of Bily Beane with first wife, Cathy Sturdivant. Image Source-LinkedIn
Casey has completed her graduation from Kenyon College and currently works at a finance and accounting depart at Citadel LLC Chicago, Illinois.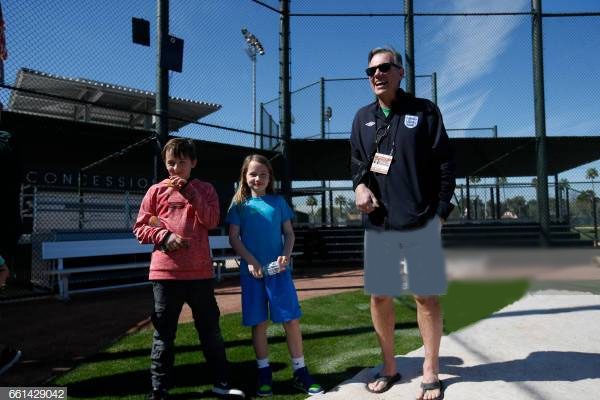 Billy Beane With His Twins Kids: Daughter Tinsley Beane And Son Brayden Beane. Image Source-Gettyimage
Tara has two children(twins) Tinsley and Brayden with Billy Beane aka William Lamar Beane III. Billy often makes an appearance with daughter Tensley Beane and son Brayden Beane in matches.
SuperbHub For more Celebrity News and Entertainment.