Picture credit:Romper
In the past few years, a romance about Sibi Blazic or Christian Bale has always been told as a tale about Blazic and Bale. It's because Sibi Blazic and Christian Bale have grown into each other over the years.
Most of the time you come across the news of the separation of some of the impressive couples of the Hollywood. On the other side of a coin, there are also some stars who have managed to enjoy a very blissful married life and busy schedule of the show business.
Let's have a glance into the married life of  Sibi Blazic and Christian Bale along with Sibi's bio which reveals her journey towards a successful love life.
Introducing Sibi Blazic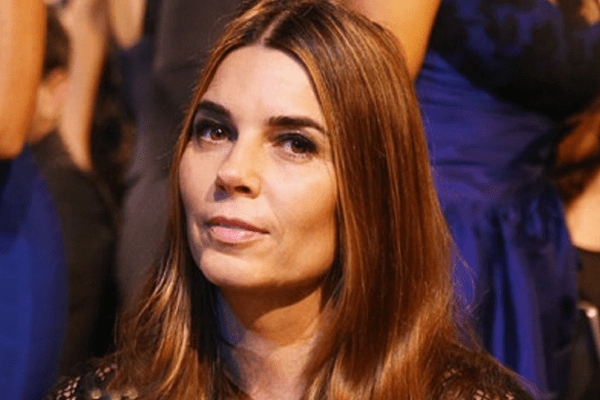 Image Source: Heightline
The glamorous Sibi Blazic, a model, and make-up artist was born on April 14, 1970, in Chicago, USA. Well, Her work can be seen in the films like Celebrity Debut (2006), George of the Jungle (1997), and The Dark Knight Rises (2012).
She has grabbed media's attention as the wife of the Batman star, Christian Bale.
The duo first met in in the mid-1990s when Sibi worked as an assistant to actress Winona Ryder. At that time, Bale had no any plans of getting married because of the unhealthy ideas of marriage. Moreover, his family had multiple instances of divorce.
But his opinion towards marriage changed as he fell in love with Sibi. In the year 2000, the duo eloped to Las Vegas to exchange vows in a Serbian wedding as Bale wasn't in the situation to deal with any more family dramas. Finally, they got official on January 29, in front of Sibi's parents, family, and close friends.
Sibi Blazic and Christian Bale seems private to their married life. As in case of every star, there were rumors that spread Sibi's sour relationship with her husband. An insider even stated that the conjugal relationship of the duo was depressing and their immature marriage of eight years, even created trouble between Bale and his mother.
By that time, the couple had already invited a little one named Emmaline Bale (born March 2005).
The couple now has a cute family of four with the arrival of their son, Joseph.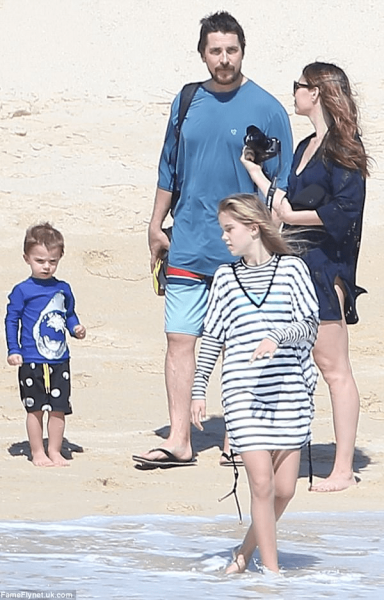 Image Source: Daily Mail
However, Bale always accepted the efforts of his wife in making him a better and a brighter man. While he was honored with the Critics' Choice Awards in LA in 2011, and he got really emotional while thanking his wife and family. He said,
"She's been playing so many different characters over our marriage, and some girls might say, 'Hey, that's great! Many varieties in life.' I know that it would have been impossible  without her, and she's such a charming woman. I owe everything to my lady."
Few week back,  Sibi Blazic and Christian Bale together attended the premiere of Christian Bale  'Hostiles' in Beverly Hills on December 14, Thursday.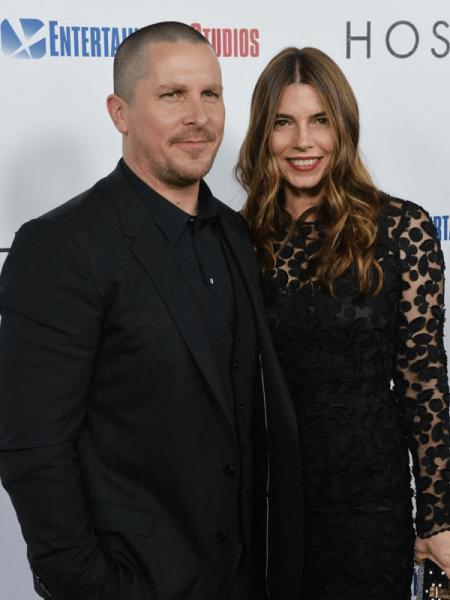 Image source:UPI.com