Faheem Rasheed Najm, is an American singer, songwriter, rapper, and record producer. Just as he is famed for his unique autotune experiments in songs, T-Pain has been a subject of talk for his fondness of meme tattoos.
Singer Faheem Rasheed Najm is well known for using and popularizing the creative use of the Auto-Tune pitch correction effect to create distinctive vocal sounds used with extreme parameter settings.
T-pain has been married to Amber Najm since  2003. He was born in Tallahassee, Florida on September 30, 1985, to parents Shasheem Najm and Aliyah Najm.
T- pain's tattoo and meaning behind the tattoo
Rapper T- Pain has a Facebook-inspired tattoo, which is the most popular social networking tool in the world on his arm.
On Faheem Rasheed Najm's arm, his tattoo reads 'You don't have to like me', with the site's trademark thumbs-up sign, which means you don't have to like him and don't have to like this ink.
According to T-Pain, his tattoo is going to be a totally outstanding reference unless facebook shuts down. Recently, when T-pain got a Facebook tattoo on his arm he took his love of Facebook a little too far.
We can see the picture on the Facebook-inspired tattoo of T-Pain.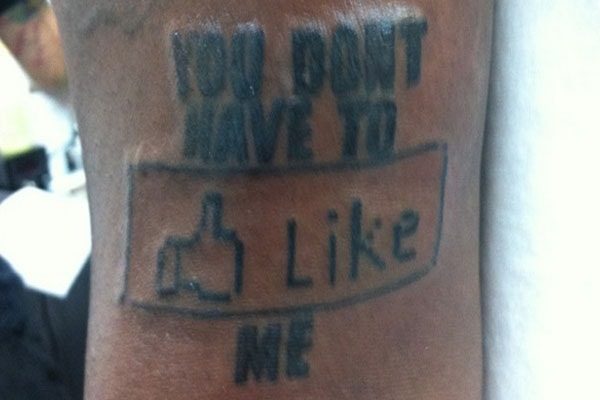 Faheem Rasheed Najm's tattoo reads You Don't Have To Like Me.
Image Source:-TechCrunch
T-Pain has also got a Jackie Chan  Meme tattoo on his hand because he just loves memes. Even T-Pain posts memes that relate to his own songs. He shares memes so often from constant screenshotting that they are barely legible.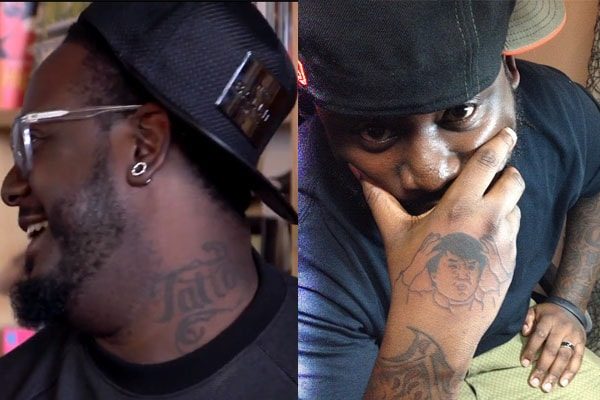 Rapper T-Pain MeMe tattoo on his hand and tattoo which reads TATTOO.
Image Source:-Funnyjunk
In T-Pain's neck, his tattoo reads TATTOO which shows that he is fond of tattoos. The rapper has also inked a Confused Jackie Chan Meme in his right dorsal hand.
Amber Najm's tattoo with meanings
Well not Just Grammy Award Winner T-Pain, his wife Amber Najm's has also got tattoos on her body which has deep meanings. It looks like her body is an exhibition of art.
The tattoo of an Elephant trunk often symbolizes prosperity and good luck. Because of elephants role in nature also it embodies strength, power, dignity, and longevity.
Follow SuperbHub for more News and Entertainment.