The journey to becoming a model is something far difficult than what many are led to believe. And if you hope to be scouted out, you would have to be extremely lucky. While it may be something that happens to extremely lucky people, it is also essential for that person to have skills.
Without the proper skills and talent, becoming the top is something challenging. But there is one such person with skills and talent, who was scouted out as a 14-year-old. That person is none other than Sylvia Hoeks.
With her looks and charm, many people try to sway her heart away, but sadly for them, this was done quite some time ago. The person to do so is Sylvia Hoeks' boyfriend, Boaz Kroon. Let's find out about their relationship.
About Boaz Kroon
Everyone loves music and Sylvia Hoeks is no exception. And music is what brought Sylvia close to her now-boyfriend, Boaz Kroon.
Boaz was a bass player and a member of the former Dutch rock-band, King Jack. The group performed together in several concerts and was becoming well known in the country. Sadly the fame did not last too long for Sylvia Hoeks' partner, Boaz Kroon.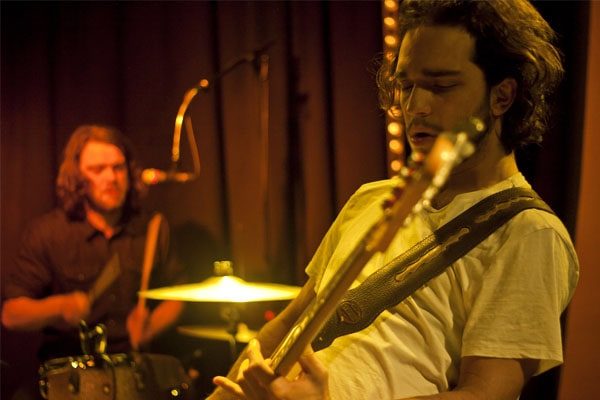 Sylvia Hoeks' boyfriend was a member of a Dutch rock band, King Jack. Image Source: Pinterest.
According to Parool, shortly after one of their concerts in 2009, Boaz, along with two other members of the group were removed from the group. The decision was made from Anouk, who was the lead singer of the group at the time. While the three singers were shocked to hear the news, they parted ways without any malice.
Together Since 2012
There are many things one can do to find out whether your partner is your true love or not. But that may not always be necessary. Sometimes, all it takes is one good look. Such was the case for Sylvia Hoeks' boyfriend, Boaz Kroon.
Roughly around the beginning of 2012, Kroon saw Sylvia for the first time. That was probably the moment when he realized that Sylvia was the one. On March 11th of the same year, the two decided to get together. It would seem that their relationship has only gotten better throughout the years.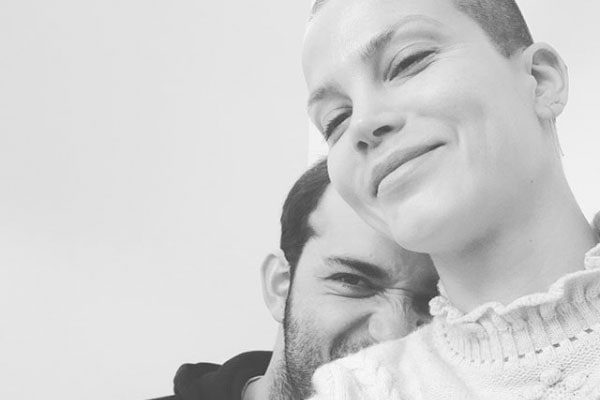 Sylvia and Kroon have been in a relationship since 2012. Image Source: Sylvia's Instagram 
In fact, one of the first posts on Sylvia's Instagram was congratulating Boaz and herself for being together for seven years already.
Yet To Tie The Knot
Despite being together for almost eight years, there have been no signs of a ring on Sylvia's finger. With how wonderful their relationship has been going on, and with Kroon constantly appearing in Sylvia's Instagram, it is safe to assume that they are still together and happy. So, why haven't they gotten married yet?
One of the reasons speculated to be the reason is Sylvia's job. Sylvia is a model and actress appearing in both national and international movies and TV shows. So, it would make sense that she is swamped. Quite possibly, Sylvia Hoeks' boyfriend, Boaz Kroon, is waiting for the right moment when Sylvia's schedule won't be as hectic, and the job won't disturb their time.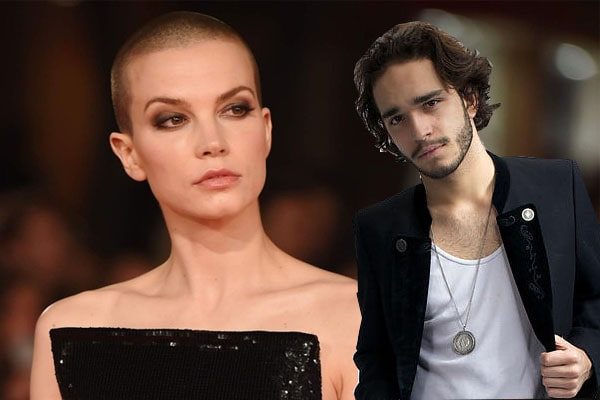 Despite being together for over seven years, Sylvia and Boaz are yet to tie the knot. Image Source: Pinterest.
Sylvia is currently working on Seacole, and her participation in two other movies has also been announced. Along with this, Sylvia is also part of a film titled Plan A, which is currently in its post-production stage. All of this would mean that Sylvia's schedule is packed.
Nonetheless, fans hope that news of Boaz Kroon and Sylvia Hoeks' marriage comes out soon. Fans have been waiting to hear of Sylvia Hoeks' wedding for a long time and soon, we just might get the wonderful news.
Want To See More? Then Stay Updated With SuperbHub For More Updates On News, Entertainment, And Also Biography.