Suzy Shuster is a former producer for ESPN's Sportscenter and Emmy Award-winning Sportscaster with ABC Sports. Also, she is a CEO of Hudson Productions. Moreover, she is the wife and fellow of Television Journalist, Rich Eisen, and mother of three children.
As a producer for ESPN's Sportscenter, she might have the salary ranging from $111,976-$175,771, according to Glassdoor. Though she is a former producer, the salary from ESPN surely adds to Suzy Shuster's net worth.
Suzy Shuster's Net Worth | $8 million House
Suzy and husband Rich are fellow on the talk Show The Rich Eisen Show. The couple recently bought a mansion in Crests Streets. The mansion is located in the lower Beverly Hills Post Office area and to be exact; it is situated between Coldwater Canyon Road and Trousdale Estates.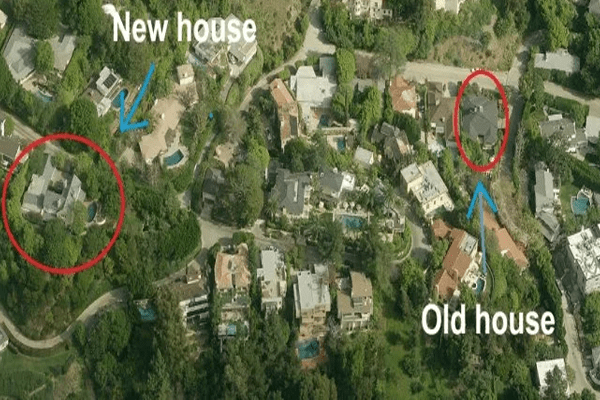 Suzy and Rich's new mansion is located near to their old house.
Image Source– Yolanda's Little Black Book
Also, Crest Street is a neighborhood street of famous Trousdale Estates and the Bird Streets. The couple paid a huge amount of $8 million for the mansion. According to Yolanda's Little Black Book, this is vaguely-Tudor-style house and was built 81 years ago.
Moreover, the mansion encompasses a 78-acre lot with living space of 4,658-square-feet. The mansion consists four bedrooms and six bathrooms. This is not exactly a mansion but looks like a mansion.
Also See: Rich Eisen Cheated Suzy Shuster
The couple paid a whopping $7,750,000 for the property. Previously, the house was owned by Golden Globe-winning producer Mike Lobell. Earlier in 1998, Mike with wife Aase bought the house for just $2,403,500. Suzy and Rich paid 222% more, i.e., 5, 346,500 more than the buying price of Mike.
This mansion cum house was once owned by Rock & Roll Hall of Famer Christine McVie in 1978 and for 20 years.
Suzy and Rich Sold a house for $3.255 million
Previously, the couple was residing in a home, which they purchased for $1.94 million, located in Beverly Hills since 2003. Before buying an $8 million house, the Beverly Hills house on sale for an asking price of $3.295.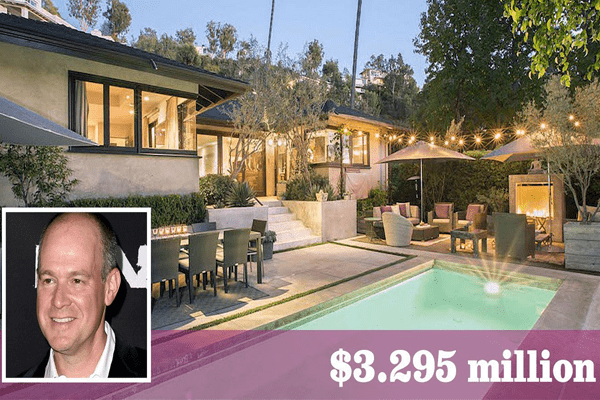 Suzy and Rich sold the Beverly Hills house for $3.255 million.
Image Source– Los Angeles Times
In July 2016, the house was sold for $3,255,000 that is 40,000 less than the initial asking price. Veronica Dashev became the new owner of the polished and art-filled house.
Rich Eisen's net worth
As mentioned earlier, Rich is a TV Journalist who is hired by NFL Networks, CBS Sports, and NBC Sports. And he is a host of The Rich Eisen Show along with wife, Suzy.
According to Celebrity Net Worth, Rich Eisen's net worth reaches approximately $20 million with an annual salary of $5 million.
Quick Facts
Suzy and Rich are parents of three children including two sons and a daughter.
Additionally, the adorable couple lives in $8 million Mansion cum house in Crest Street.
Suzy and Rich got married in 2003.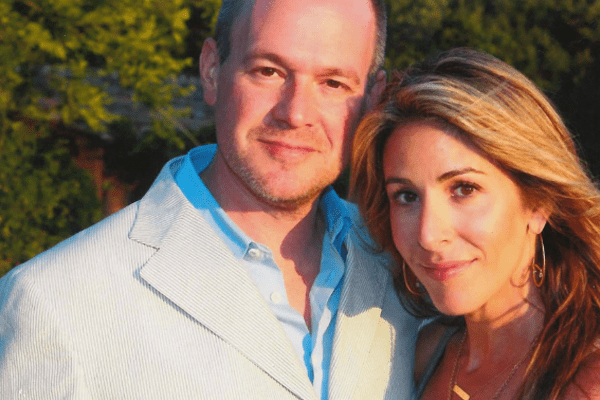 Suzy and Rich got married in 2003. 
Image Source– Alchetron
For more exciting Celebrity News, stay with SuperbHub.