Gaten Matarazzo is an American actor. People mostly know him for his role as Dustin Henderson in the Netflix Science-Fiction drama series "Stranger Things".
In the series, he has got a toothless lisp which is absolutely real. Though many fans may think it is fake, well it isn't.
Gaten Matarazzo's Teeth In The Series Are Real
We all know that the famous actor Gaten Matarazzo has appeared in Netflix's Stranger Things as Dustin Henderson. He has acted very well and portrayed a good role. In the series, we can see that Gaten Matarazzo who has acted as Dustin does not have teeth. And, yes!! the Stranger Things' star Gaten Matarazzo's Teeth in the series are pretty real.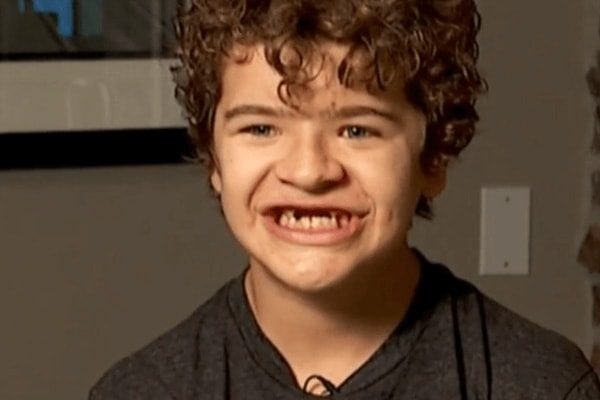 Gaten Matarazzo's teeth in the Stranger Things are real. Image source: CCDSMILES.
It's called cleidocranial dysplasia. Unlike Demogorgon and the Upside Down, the disease cleidocranial dysplasia(CCD) is a very real phenomenon and one that Matarazzo has been dealing with in real life since he was born.
If you are the real fan of Stranger Things then you might remember the scene in the very first episode where Dustin defended himself against school bullies making fun of his toothless lisp, at that time Gaten has said: "I told you million times, my teeth are coming in!".
Strange Things' star Gaten Matarazzo is suffering from teeth growth problem, he was living his daily life with fake teeth before the oral surgery. Gaten Matarazzo has also shared many of his photos which has got fake teeth.
View this post on Instagram
On October 2, 2017, Gaten underwent oral surgery and then got real teeth. He had posted a photo on his social media just before the teeth surgery and also expressed his happiness for having a real set of teeth.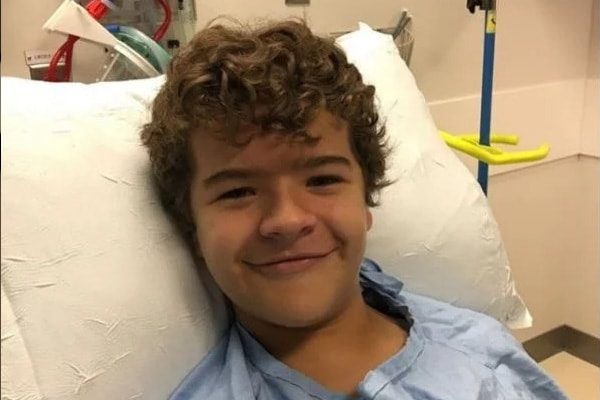 Gaten Matarazzo before his Oral Surgery. Image Source: Gaten's Instagram.
Looks like Gaten Matarazzo's teeth has done it's magic as he is currently in a relationship with his girlfriend Lizzy Yu.
For more News, Biography, and Entertainment keep in touch with us on SuperbHub.