Picture credit: Daily Mail
Camila Cabello is the American based singer and songwriter. Talking about her appearance in the music arena, she first appeared as a member of Girl band Fifth Harmony on the second season of X-Factor that happened in 2012.
On December of 2016, Camila Cabello split from her hugely popular girl group Fifth Harmony and started a solo singing career.
Just a few years ago all five girls used to perform together at Jingle Ball. But this time things got totally flipped. Camila Cabello and her Ex-band were seen performing separately at Jingle Ball at the TD Garden in Boston, Massachusetts. They hit the stage separately. That's kind of awkward! Right?
Camila, bashed out some of her hits along with backup dancers and singers, flaunting in a white blouse, red corset, and shorts!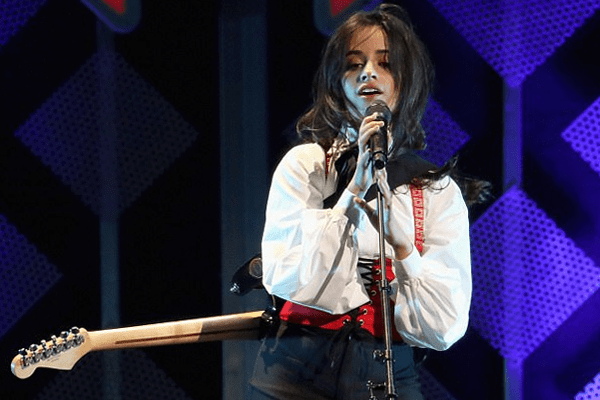 Picture credit: Daily Mail
The guitar across her body made her performance sexier. She didn't forget to amaze the audience by dancing in front of the crowd.
Fifth Harmony had their own performance to do. The group of 4 girls appeared simple sensational in their wild and edgy look.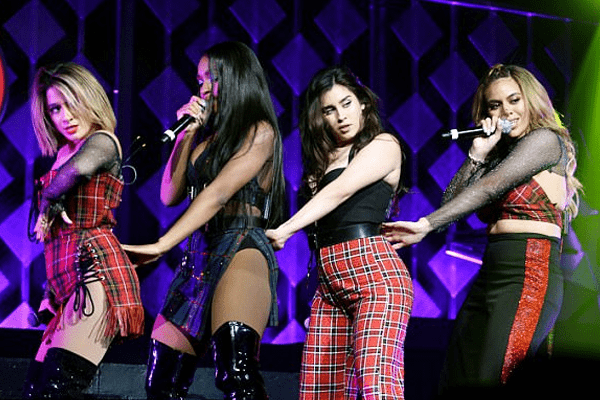 Picture credit: Daily Mail
Ally Brooke, Normani Kordei, Lauren Jauregui, and Dinah Jane flaunted a mixture of crop tops, thigh-high boots, and red plaid.
They performed some of their hits, like Kelly Clarkson, Halsey, Fall Out Boy, Charlie Puth, Sabrina Carpenter MAX, and Why Don't Why.
Camila also performed during this year 2017's  Z100's Jingle Ball at Madison Square Garden. However, right before her performance, she ripped her pants back stage.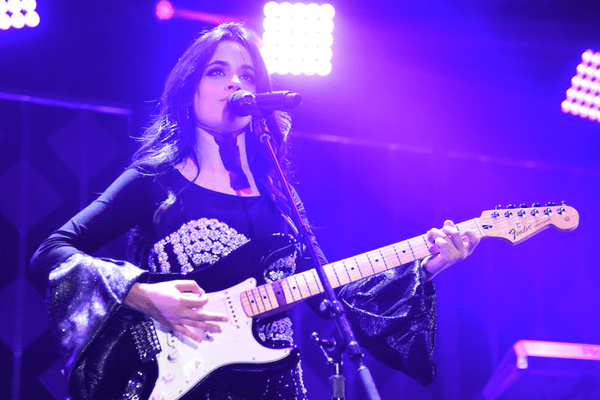 Picture credit: iheart.com
WEll, this did not stop her. She gave the flawless performance in front of her massive audience. That's like a true mark of a performer!
She tweeted saying: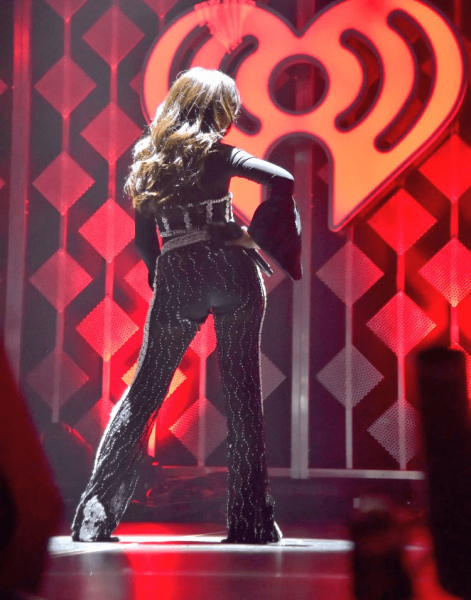 Before Solo Career
Camila Cabello left the Fifth Harmony to start the solo career. She officially left the group in December 2016. Her departure from the group was made by Fifth Harmony via twitter.
Was  Camila Cabello preparing for her solo career before actually starting?
It's not that Camila Cabello has been releasing her single hits after leaving 5H. She has been doing from before.
She released her hit single in November 2015.  I Know What You Did Last Summer, with Canadian singer Shawn Mendes, which they penned together.
She followed the single thing, Bad Things, with American rapper Machine Gun Kelly, which appeared in October 2016, two months before Camila announced she was quitting Fifth Harmony.
 Camila Cabello was featured in Hey Ma, a teamwork with Pitbull and J Balvin for blockbuster movie The Fate Of The Furious: The Album.
Her debut solo album, The Hurting. The Healing. The Loving. is all set to be released in January 2018.