Slipknot's Shawn Crahan aka Clown is a proud father of four children, two sons, and two daughters. He had all of his children with his wife Chantel Crahan.
Shawn Crahan's children are Simon Crahan, Alexandria Crahan, Gabrielle Crahan, and Gage Crahan. Unfortunately,  Gabrielle passed away on May 18, 2019.
For people who don't know who Shawn is, well, he is famous for being an American musician and a part of Award-winning musical band Slipknot.
Simon Crahan
Simon Crahan seems to have taken to his father's footsteps in the field of music. He enjoys playing the drum. He is very active in his social media and has amassed thousands of followers.
View this post on Instagram
Simon has got a good friendship with Corey Taylor's son Griffin Parker Taylor. The two have even performed their father's song "Dead Memories." The video has more than 230k views as of May 2019.
Alexandria Crahan
The gorgeous Alexandria Crahan is the eldest kid of Shawn Crahan. She is a married woman and her husband's name is Ian Conway. Shawn Crahan's daughter Alexandria is a professional photographer and has a website of her own.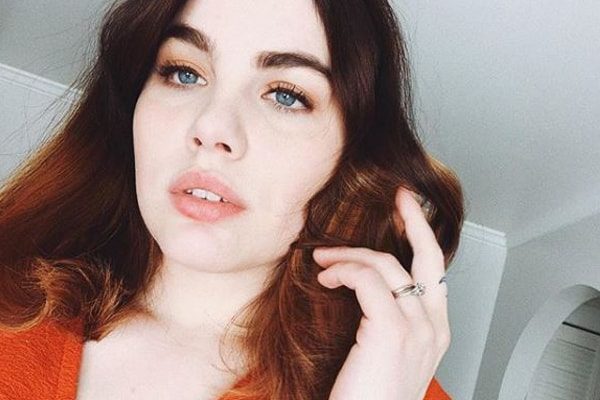 Alexandria Crahan is the eldest daughter of Shawn Crahan. Image Source: alexandriacrahan/Instagram.
Alexandria also has her Facebook page which has received a lot of likes and follows. Likewise, her Instagram has a decent number of followers as well. Thus, it can be concluded that she is very active on social media accounts.
Alexandria is very detailed and takes photos of couples, especially married ones.
Her most recent post consisted of her mourning about her sister Gabrielle's untimely death.
Gabrielle Crahan
Slipknot percussionist Shawn 'Clown' Crahan's youngest daughter was Gabrielle Crahan. In Shawn's words, she was his best friend and very supportive of him.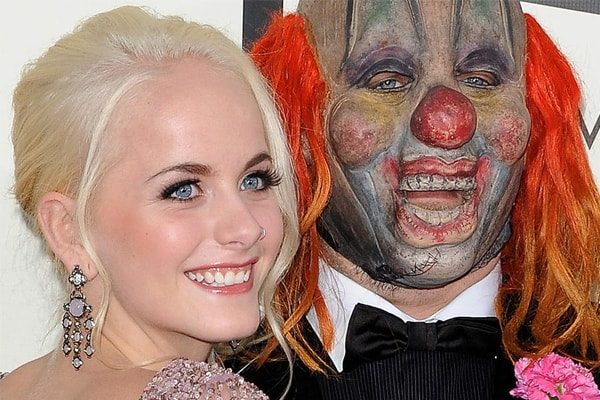 Shawn Crahan and his youngest daughter Gabrielle Crahan were like best of friends. Image Source: Yahoo.
Sadly, Gabrielle Crahan passed away on May 18, 2019.  Her death was confirmed by her father on Twitter. Her death came just days after Slipknot made a debut of their new masks in the "Unsainted" video and performance on Jimmy Kimmel Live!
Gage Crahan
Gage Crahan is the fourth child of Shawn 'Clown' Crahan. He is an actor and has appeared in the movie A Beary Scary Movie (2012). He has also garnered a number of followers on his social media. Gage is active on Instagram. He posts photos and videos on an almost equal ratio.
He has a pet whom he seems to love very much. As a conclusion, we say that Gage is an animal lover.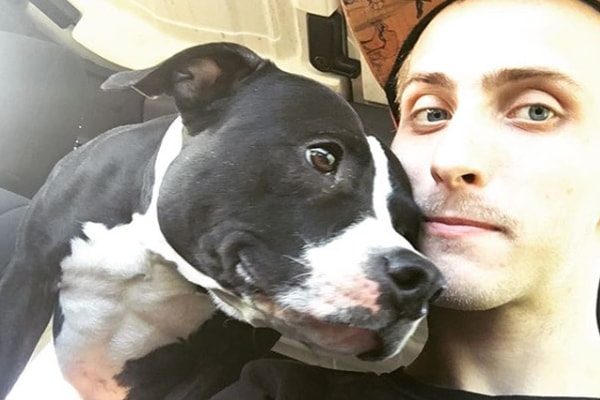 Gage Crahan has a pet dog whom he loves very much. Image Source: mgcrahan0822/Instagram.
The Crahan family suffered a loss when, recently, they lost one of their young ones, Gabrielle Crahan. The family has already made the news clear and they are all ready to accept the fact they have to move on without Gabrielle.
Keep connected with SuperbHub for more News, Entertainment and Biography.