Photo Credit: redonline.co.uk
Sienna Miller has always been unfortunate in maintaining a love life. There has been news of multiple breakups and unsuccessful engagements in several cases.
Sienna Rose Diana Millerand Brad Pitt are keeping fling on each other. Not a bad idea, right? Brad and Sienna are both matching couples from being blonde to liking quality, independent film projects. Yes, a fling is a good way for Brad Pitt to recover himself from a tragic breakup with Angelina Jolie. Of course, it is the good way to Sienna to forget about Tom Sturridge.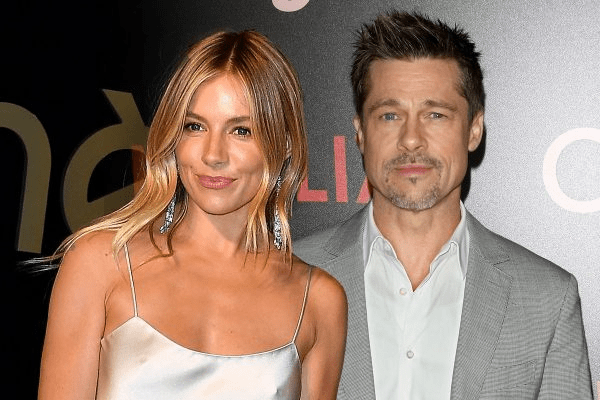 Photo Credit: WSBuzz.com
There are many cases which clearly shows that Sienna Miller is unfortunate is maintaining her love life. Let's start with Tom Sturridge, with whom she could stay longest.
The Alfie star Sienna started dating The Madding Crowd actor Tom Sturridge since March 2011. Their bond ascended like a rocket within no time. It didn't even take a year.
The boyfriend turned into a fiancé within no time as they got engaged in January 2012. The relationship elevated like a fuss and she had a baby with her fiancé.
They welcomed a little girl, Marlowe Ottoline Layng Sturridge in July 2012.
Sienna miller, Tom Sturridge and daughter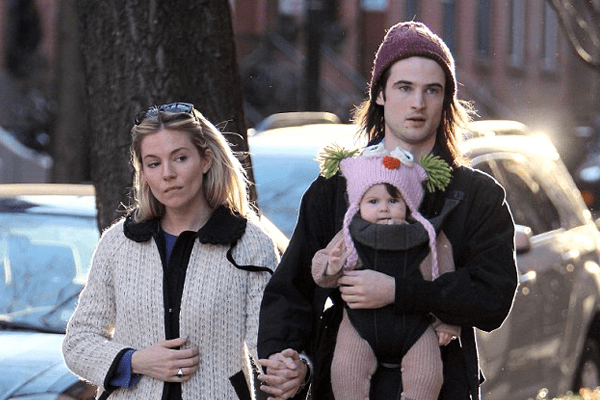 Photo Credit: Daily Mail
But their holiday break in early July 2015 proved to be the make-or-break vacation.
They were spotted along with their little one, Marlowe.
The long-term relationship and even a child could not save their fuss relationship. And they quit their bond in July 2015. That's again, a bad hit and trial method for her love life.
But then this duo separated amicably and called themselves as best friends even after the breakup.
Despite this couple are not together on a family bond, their little daughter is always a priority. The so-called family was seen In New York city during mid-October as they headed for breakfast.
In an interview with Haper's Bazaar, Miller stated that she has tremendous love and care for her ex-fiancé. They still love each other, she said. She further added a break up doesn't have to be tragic and cruel. But it is a state where you chose to not to be around that person.
They will continue co-parenting their little angel.
The dating series of Sienna isn't just these two men, but she has been in a numerous relationship with many partners in the past which clearly proves she's Unfortunate in maintaining a love life.