English TV Presenter, Konnie Huq is of Bengali ethnicity & has lived in the UK after her parents moved to the United Kingdom. With two elder sisters, Konnie is the youngest member of The Huq Family.
Konnie grew up with two sisters Rupa Huq & Nutun Huq is the eldest & is nine years older than Konnie & Rupa, the middle child who is just three years older than Konnie in Ealing, West London. Even though the Huq Couple really wanted a son, they eventually gave up after Konnie was born.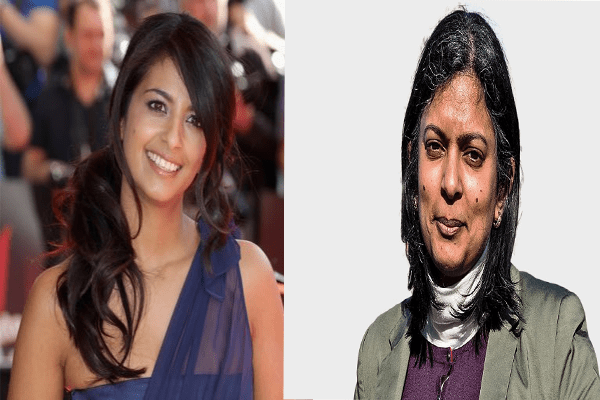 The Famous two out of three Huq Sisters, Konnie & Rupa
ImageSource : Twitter & Thetimes.co.uk
Huq Siblings: Nutun Huq, Rupa Huq & Konnie Huq
Nutun Huq
The eldest among the Bangladeshi- Uk based Huq Family is Nutun Huq. Nutun is nine years older than the famous media personality Konnie Huq &  is six years older than the Politician Rupa Huq.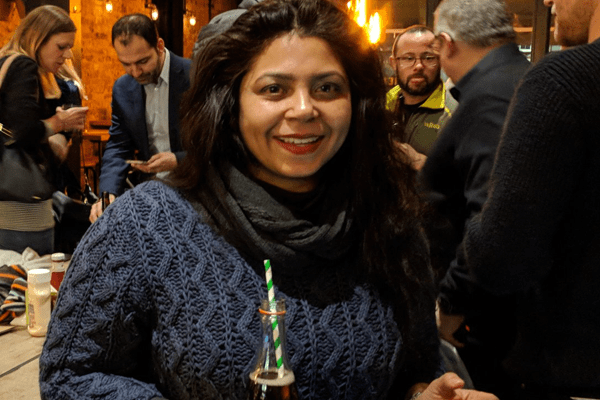 The eldest among three Huq sisters, Nutun Huq
Image Source: Twitter
Nutun,50, & her two sisters, Rupa 44 & Konnie 41 were born & raised in Ealing, West London. Apart from Nutun being an architect & Kitchen Designer, very little has surfaced about her unlike her other two famous sisters Rupa & Konnie who are constantly in Public eye.
Rupa Huq
Rupa Huq, the middle child of the Huq family is a successful politician, who is in the British Labor Party. The former lecturer of sociology at Kingston University was elected as the member of parliament for Ealing Central & Acton in the 2015 elections. The politician is married & has a son Rafi born in 2004.
Like her younger sister Konnie, Rupa is a Cambridge University Graduate & thanks to her parents, Muhammad & Rowshan for moving to the United Kingdom for the sake of better education for their children.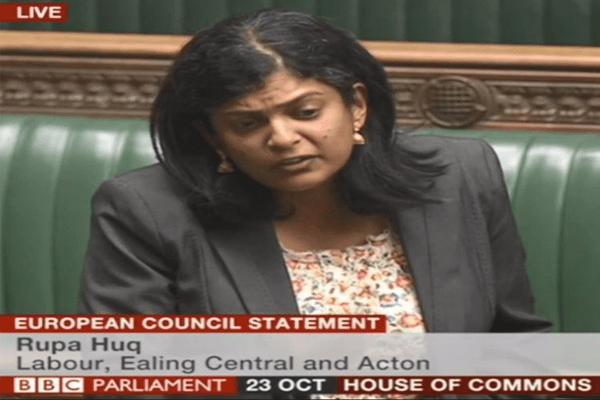 Rupa Huq, MP for Labour of Ealing Central & Acton appears in the 23rd Oct Live Stream.
ImageSource: BBC
Konnie Huq
Konnie Huq is the youngest among the three sisters of the Huq Family. The British Writer talks about her experience growing up in Ealing, West London with hardworking parents &  money with Telegraph. Huq is married to famous Black Mirror Creator Charlie Brooker & his son & daughter Covey & Huxley.
The former Blue Peters presenter has previously opened about her family background & Childhood in an interview with The Guardian and how she always got her way with her parents in comparison to her two elder sisters, Nutun & Rupa.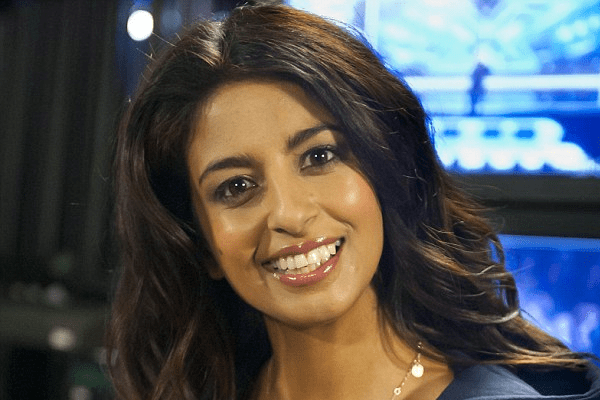 Tv Star, Konnie Huq, the youngest among the Huq Sisters.
Image Source: Dailymail
Rupa Huq, Konnie Huq & Nutun Huq Relationship
The Huq Sisters are reportedly tight when it comes to their sisterly bond. The Architect Nutun, Politician Rupa & Media Personality Konnie have always been supportive of each other whether it's off-screen or if it's in the public eye.
Rupa, who got elected as a member of the parliament in 2015, was immensely supported by her sister Konnie in an interview with Daily Mail.

Nutun Huq, who is totally out of the limelight in comparison to her famous sisters Rupa, Konnie is supported by her younger sisters with this decision.  With regards to all this, It is clear that the Huq Sisters have always been tight & supportive of each other.
We wish the Huq Family the best in their career & health
For more Updates on Celebrity Life & News, Visit SuperbHub.