Paul Woolwich & Sian Williams started dating after Williams' split with Neale Hunt. The couple started dating in the year 2004 & got married two years later in 2006. The couple has two children together, Seth (11) & Evie(7).
The pair, Paul & Sian went through a real test when Sian was diagnosed with Breast Cancer in 2015. The Former BBC Presenter, Sian who has been in the public eye for a long time, recently spoke out about how Cancer & her double mastectomy took a toll on her life.
Sian Williams' Cancer Diagnosis & Mastectomy
Tv Producer Paul Woolwich's wife, Sian Williams first found out about cancer in December 2014, but her battle didn't start until the time after her 50th Birthday. Sian Williams who had a history of cancer in her family didn't imagine she would be diagnosed with it.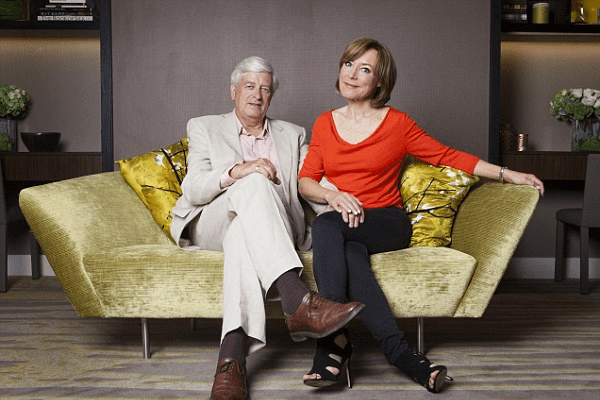 Tv Producer/Editor Paul Woolwich with his News Reporter wife Sian Williams. Image Source: DailyMail 
Tv's Favorite Welsh Journalist, Sian Williams stated the emotional parts of getting over a life-threatening disease & adapting to the new self she had after the double mastectomy was harder than physically getting over it.
Paul  Woolwich reportedly had a hard time coping up with the information & gave in a statement saying "I couldn't bear the thought of life without her". Woolwich has praised & supported his wife throughout her whole process.
Cancer and Family Support
The Welsh Reporter Sian Williams has been very open about her from the start of her cancer diagnosis to double mastectomy. Sian, who is also a certified Trauma Psychologist, said her emotional roller coaster ride has been the hardest thing for her yet to overcome.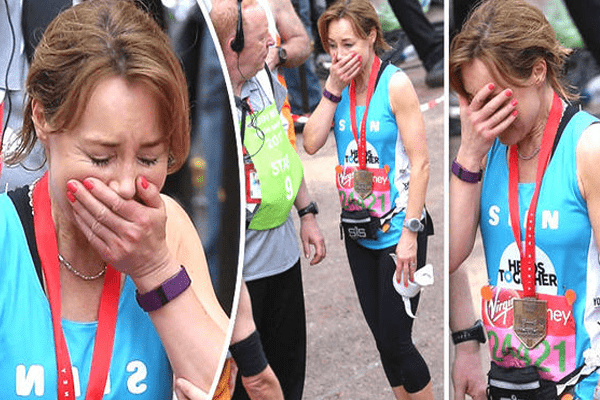 Emotional Sian Williams in tears at the 2017 Heads Together breast cancer London Marathon. Image source: Daily Express
Williams reportedly emailed her friends & family with the title "It will all be fine" to let them know about her cancer. Sian has also taken part in the London Marathon in 2017 & has been active in raising breast cancer awareness among her fans & family via Twitter & BBC Radio 4.
Paul Woolwich's wife Sian Williams has said that she feared not being there for her children, husband but is now healthy & happy & Cancer Free!
We Wish the Woolwich & Williams family the best in health & future
For more News & Celebrity Entertainment, Visit SuperbHub.