Shawn Howell Wayans is the son of American actor and comedian, Marlon Wayans, and former wife, Angelica Zachary. Shawn is the youngest child and has an elder sister, Amai Zackary Wayans. He was named after his uncle.
16-year-old Shawn is a basketball enthusiast and went viral for his skills when he was just twelve. Moreover, the young boy is praised by the NBA star, Regie Miller.
The couple tied a knot in the year 2005 and split at the year 2012.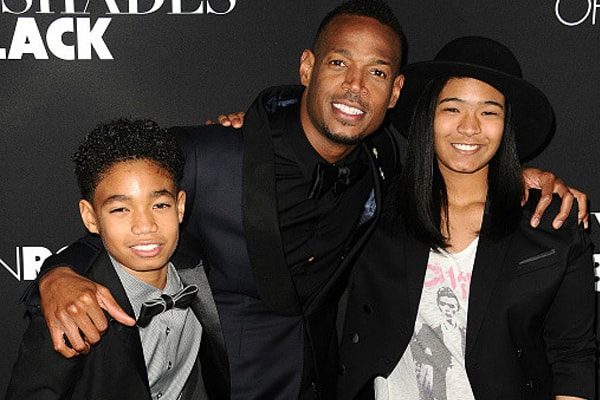 Father, Marlon Wayans with his children- Shawn Howell Wayans and Amai Zackary Wayans. Image source: BCKOnline
Parents- Marlon Wayans and Angelica Zachary
Parents, Marlon Wayans and Angelica Zachary dated for a long time before walking down the aisle. The dating history of the pair goes back to 2001. The couple tied a knot in the year 2005. The marriage ceremony was small and intimate with very few relatives and friends.
However, the relationship got sour with the differences in opinions. Eventually, the duo decided to end their 12 years of relationship in the year 2013.
The couple has not split apart despite the divorce. Unlike other divorced couple, Marlon and Angelica have agreed to co-parent their children and remain friends. The harmonious family has a show named, 'Marlon' in his real-life situation is portrayed.
Although the parents of Shawn have divorced, there is a strong family bonding. The children are constantly featured on their parents' social media.
Shawn Howell Wayans' Basketball Skills
Shawn Howell Wayan has impressive basketball skills. The audience was shocked by the twelve-year-old boy's ability to drop dimes and strip guys on a chase down. Shawn has not just got the handle but the impressive part has got to be the defense. The basketball champion has a made in the media as "young Steph Curry"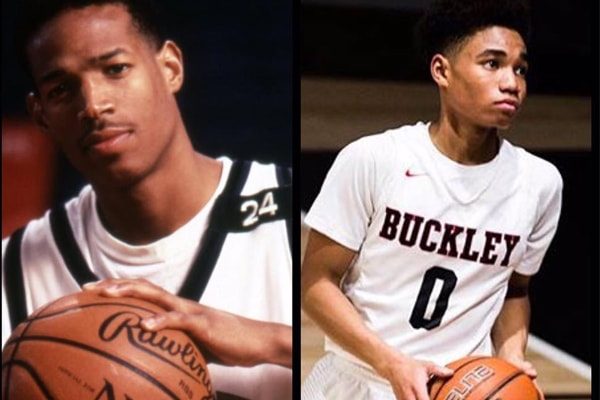 Marlon Wayans and his son Shawn Howell Wayan during their basketball game.
Image source: Marlon Wayans /Instagram
Besides that, Father, Marlon Wayans was also a basketball player in his days. Marlon is proud of his son's accomplishments and shares a picture comparing the two.
SuperbHub for News and Entertainment