Among the many actors that have been appearing on screen, there are some who have been performing for quite a while. These actors are cut above the rest, and their story is unlike any other. One of these actors is Nick Nolte.
Nick Nolte has a long history in terms of acting but an equally long one in terms of relationships. Having been together with four women in his life, many want to know about his past wives. One of whom is Nick Nolte's ex-wife Sharyn Haddad. Let's find out everything there is to know about her.
Dancer Before Marriage
Most people live a hard life before finding a sudden break in their life. This usually happens with a job opportunity or a chance meeting with a celebrity who falls for you. The same could be said for Nick Nolte's ex-wife, Sharyn Haddad.
Haddad, who was a 23-year-old dancer at the time, met the star sometime between 1977 and 78 and instantly hit it off. According to Daily Mail, the two met at a popular restaurant disco at Sunset Blvd, Carlos n' Charlie's. Soon after, on May 10th of 1978, the two got happily wed.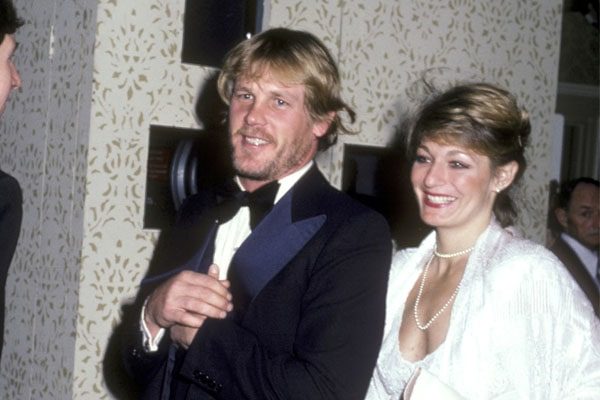 Nolte and Sharyn tied the knot on May 10th, 1978, after meeting at a restaurant. Image Source: Getty Images.
The wedding took place at the Chapel of the Bells in Vegas, and it cost them $70. The couple moved to Vegas to tie the knot because Haddad didn't fit in with the hippie style of living in Agoura Hills. And while they did seem to be going great, their relationship met an abrupt end in 1984 and got divorced.
Reason For The Divorce
When a celebrity couple breaks up, many rumors and speculations arise about the cause. The reasons include cheating, different priorities, or simply not working out. So what was the reason for Nick Nolte and Sharyn Haddad's breakup?
According to People, Nolte believed that he was more ready to settle down than Sharyn was. During the divorce, Nick was sending Sharyn a very hefty monthly alimony check. It was also during this time of separation that Nick met a girl named Rebecca Linger. During this time, Rebecca (Becky) got pregnant, and it was chaos.
Nevertheless, Sharyn Haddad and Nick Nolte's divorce happened on February 16th, 1984. And a few days later, on February 19th of the same year, Nick got married to Rebecca Linger. Together, they had a son named Brawley Nolte, who is now a wonderful actor himself.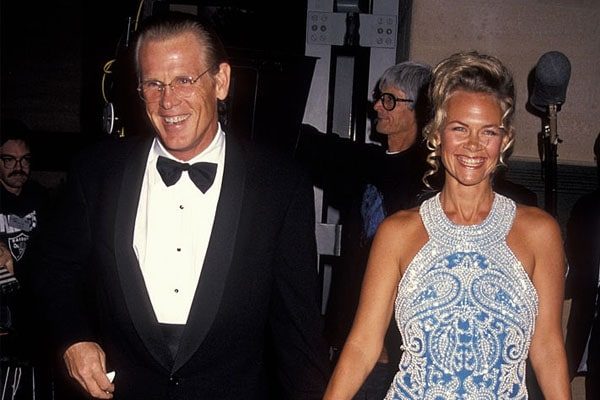 Nick Nolte and Rebecca Linger had a son named Brawley Nolte, who is a wonderful actor himself. Image Source: Getty Images.
Sadly, this marriage, too, ended up in divorce. And since 2016, Nick Nolte's wife Clytie Lane has been living a happy and married life with the star and his family. Clytie is also the mother of Nick Nolte's daughter Sophie Lane Nolte and is living a wonderful and happy life.
Don't Forget To Follow  SuperbHub For More Updates On Celebrity Entertainment, News, And Biography.