It was only rumors and speculation until Sarah Paulson officially confirmed that she's dating Holland Taylor and states being in a relationship with a woman has been the most extraordinary thing. It has been almost three years the unique couple has been in a romantic relationship.
Two and a Half Men star Holland Taylor and "American Horror Story" actress, Sarah Paulson began dating from 2015. They had met decades before being in a relationship with each other. But they shared their attraction for each other only in 2015. Since then, the two celebrity actresses are in a long-term relationship.
Holland Taylor dating Sarah Paulson
The American actress Holland Taylor had not revealed her relationship with Sarah Paulson at first. In her first interview regarding her dating life in 2015, she had only opened up about her age gap but not the name.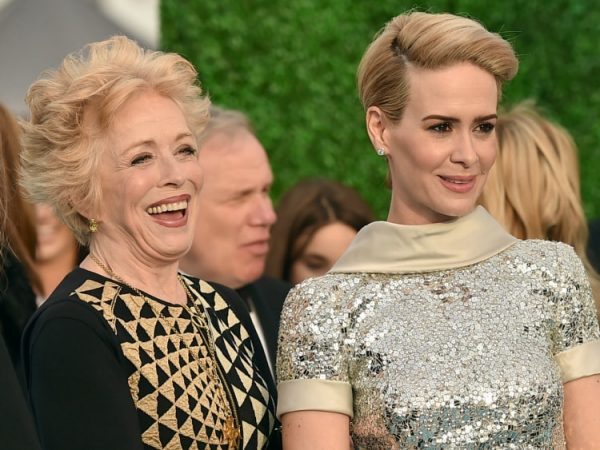 Holland Taylor is in a deeply committed relationship with actress Sarah Paulson. Image Source: Out
In the interview, she had mentioned about her 32 years age gap with her girlfriend. Although she revealed her relationship with a woman, she did not speak out the name. But later in December 2015 Taylor and Sarah went public with their relationship.
According to Taylor and Sarah, they met while recording videos for Maratha Plimpton's nonprofit organization. After that, they followed each other on social media. They sent flirty texts one after another followed by a dinner date. Likewise, they began meeting each other and dating.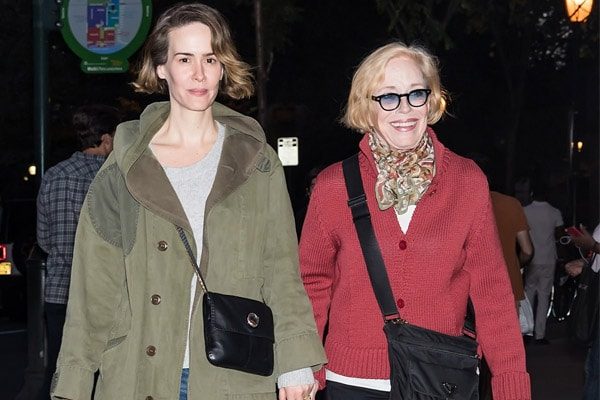 Holland Taylor and Sarah Paulson are in a romantic relationship for many years. Photo Source: W Magazine
Currently, the couple is living together and appears on the red carpet together. Taylor and Paulson openly share their photos together in their social pages. 75 years old Taylor as of 2018 is happy to have a younger girlfriend as her partner.
Sarah Paulson Past relationships
Holland Taylor is not the only older woman that Sarah Paulson has dated in her lifetime. Before dating Holland Taylor, Sarah was in a romantic relationship with Cherry Jones, a woman 18 years elder than her. Paulson was in a relationship with Jones from 2004 to 2009.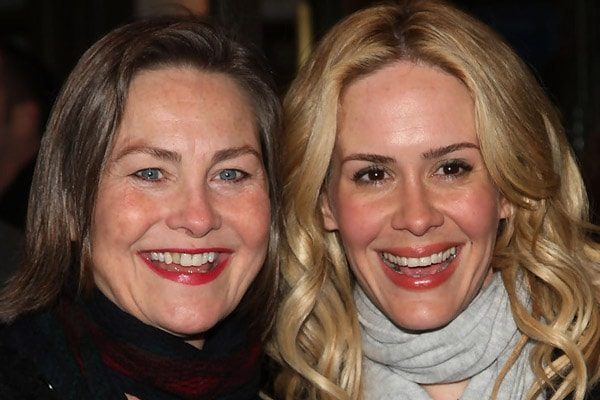 The Partner of Holland Taylor, Sarah Paulson was in a relationship with Cherry Jones before dating Holland Taylor. Photo Credit: Zimbio
Moreover, Paulson also dated Tracy Letts. She was engaged with Tracy but later split up with him after being attracted to Cherry. It proves that Paulson is more attracted to older peoples than her age group peoples.
Visit SuperbHub for more Celebrity Entertainment.